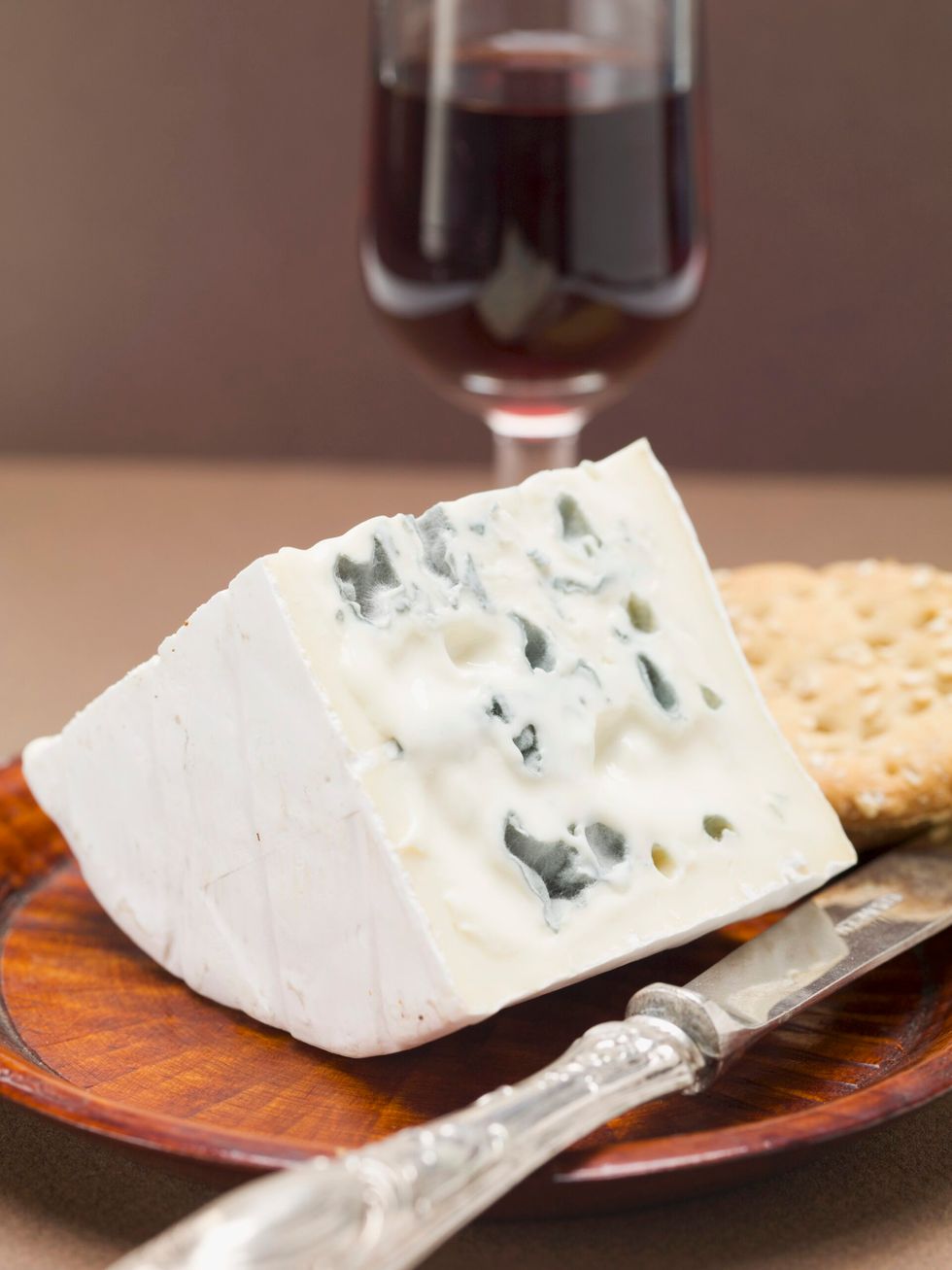 Gorgonzola is a well-known Italian blue cheese, which is made from cow's milk and is characterized by a soft and buttery texture, crossed by green streaks. Its origins are uncertain: some claim that it was made for the first time in Gorgonzola, a town near Milan, which would have given its name to the cheese; on the other hand others assure that it was born in a small town in Valsassina, a Lombard valley where there were natural caves ideal for the development of the this cheese's molds. The forms of gorgonzola have a diameter that varies between 25 and 30 cm and a thickness that can reach 20 cm.
It is a soft, straw-white colored cheese with the characteristic greenish streaks caused by the marbling process, which consists in the addition of selected molds (penicillium) to the pasteurized cow's milk and lactic ferments. It is produced in two types, in fact its typical flavour becomes stronger depending on the seasoning: sweet (minimum 50 days), which is the most popular variety, and spicy (over 80 days). The production of Gorgonzola has extended to 10 Lombard and 6 Piedmontese provinces. With a 10% share, gorgonzola is in third place in the national production of cow's milk cheeses. Only after a long seasoning it is possible to develop "penicillium" which then produces the classic green spots.
31% (4 million wheels) are destined for export. In Italy, gorgonzola is mainly sold in the North (84%), where it is traditionally paired with polenta, rice and pasta dishes, while modern cuisine uses it in meat or fish dishes and even in desserts. Gorgonzola is an excellent table cheese, it is also used for sauces, baked dishes, and risotto.