Nonno's tart with Kamut flour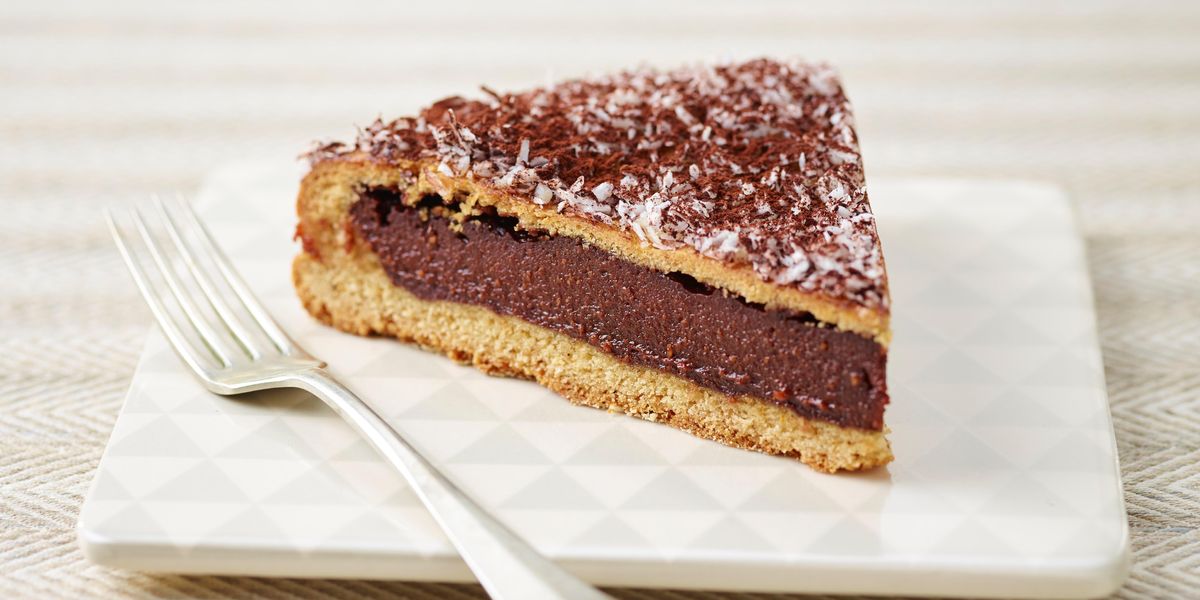 For the cocoa cream, blend the almonds to obtain a kind of flour. Combine 22 ounces of water, three successive times, blending until you get smooth milk. Pour 13 ounces into a saucepan with 9 ounces of corn malt, vanilla, and a pinch of salt. Cook over low heat, stirring. Mix aside from the starch, 1 ounce of cocoa, and the grated peel of 1/2 orange and incorporate the remaining almond milk. Pour into the saucepan, stirring, and let it thicken. Transfer to a bowl and let it cool.
Pour into a bowl the flour, baking powder, the grated peel of 1/2 orange, a pinch of salt, and cinnamon. Mix the oil and 3 ounces of malt with 1 ounce of water, combine in the bowl, mix and transfer the dough on the floured surface. Form a stick, wrap it in film and let it rest for 30 minutes.
Divide the dough into two parts (2/3 and 1/3). Spread the largest one to 0.5 inches thick and transfer it in a mold (about 11 inches) oiled and floured. Pour the cream of cocoa, spread the remaining dough, cover the filling, and seal. Bucherella with a fork and bake at 392° F for 20 minutes.
Bake and pluck the cake of the grandfather with 3 teaspoons of malt, dissolved with 1 of water. Sprinkle with the grated coconut and sprinkle with the remaining cocoa.