Grilled Peppers Salad with Capers and Olives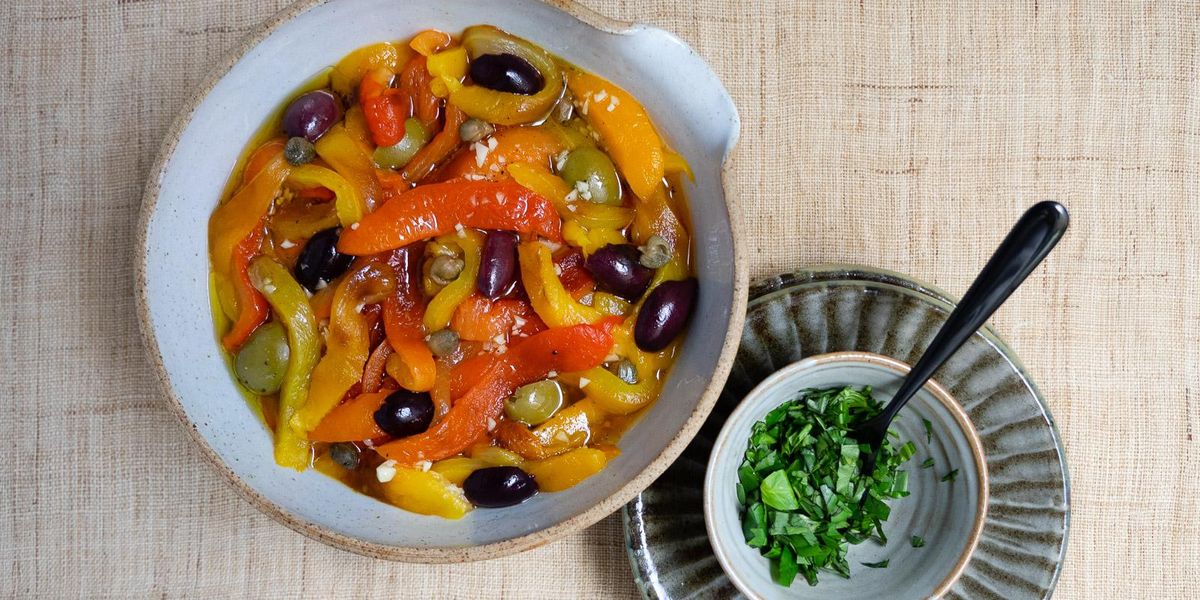 This colourful salad is a southern Italian creation: all the ingredients are sun-lovers which thrive in the hot and arid Mediterranean climate. Look for capers preserved in salt if you can: they have a purer flavour.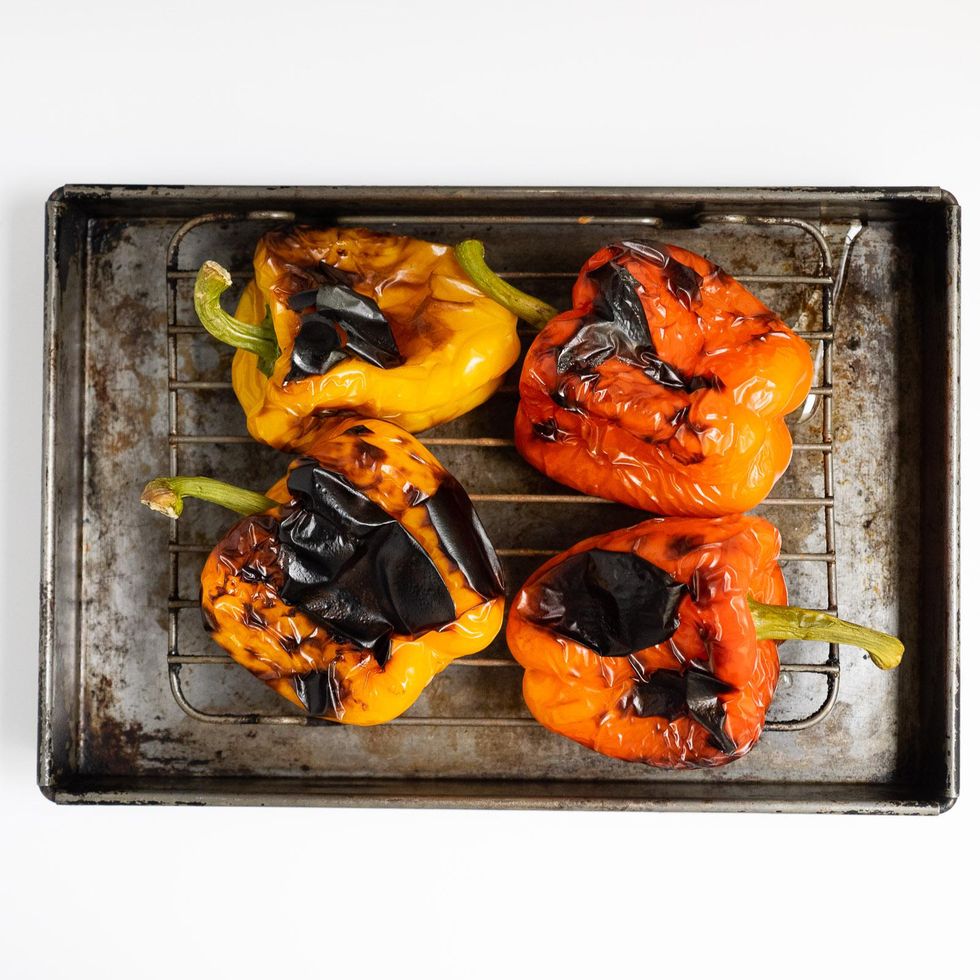 Broil or grill the peppers, turning occasionally, until they're black and blistered on all sides. Remove them from the heat and put into a paper bag. Leave for 5 minutes before peeling the peppers. Save any juices that have been released from the peppers. Cut the peppers to remove seeds and stems before slicing into strips.
Arrange the peppers in a serving dish. Distribute the olives and rinsed capers around them.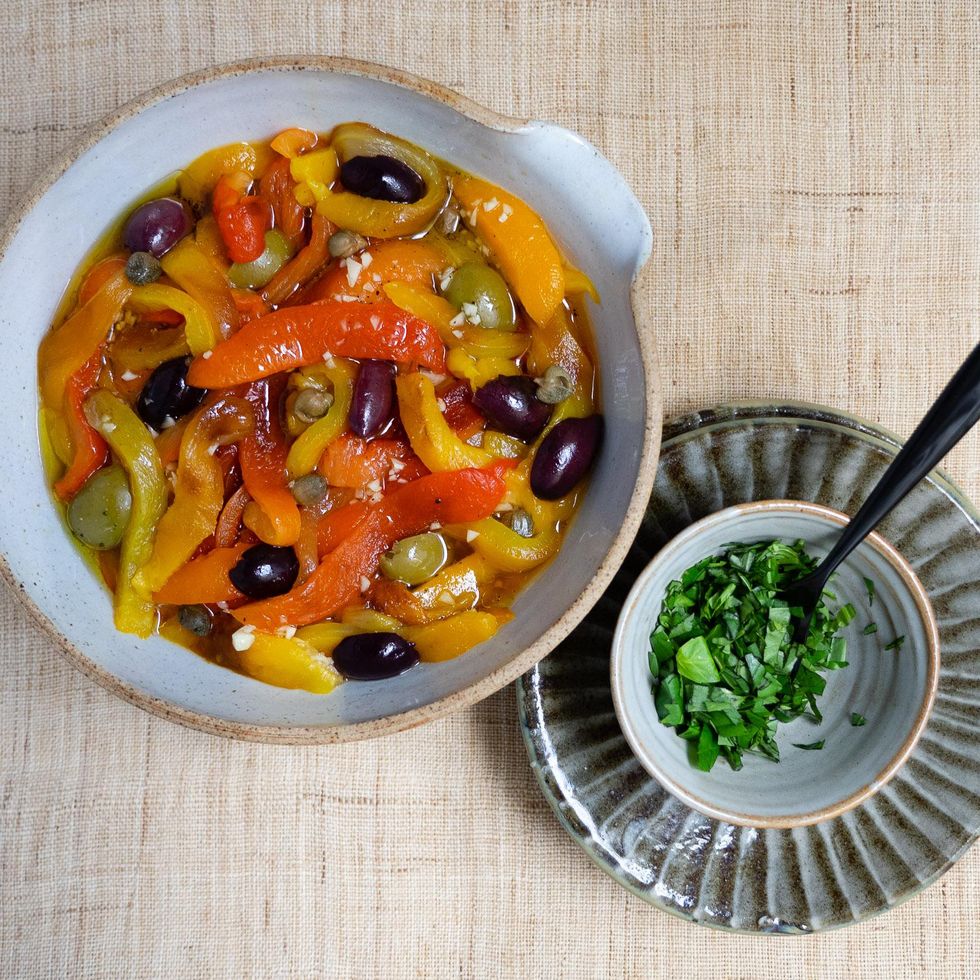 Mix the oil and garlic together in a small bowl, crushing the garlic with a spoon to release as much flavor as possible. Whisk in the vinegar and season with salt and pepper. Fold the dressing into the peppers. Sprinkle with the chopped basil. Allow the salad to rest for at least 30 minutes before serving.