Hemp: healthy and environmentally friendly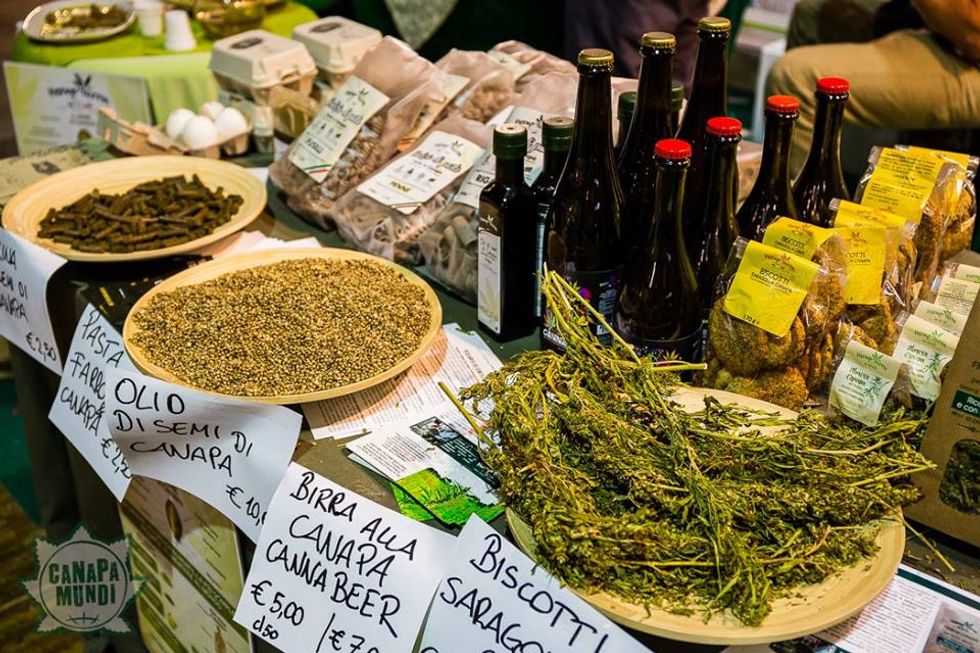 Rich in Omega 3, Omega 6, antioxidants and vitamin E, hemp is an ingredient that is returning to the tables of Italians after decades of oblivion, due to the restrictions imposed to limit the consumption of drugs. From its seeds, ideal for enriching soups and salads, a very aromatic oil is also obtained. Furthermore, the hemp plant is ideal for agricultural rotations and capable of sequestering a large amount of carbon dioxide.
Italians crazy about hemp. Since a law was issued in 2016 that promotes the agro-industrial chain of this crop, there has been a flourishing of initiatives to bring hemp back to the fields of Italian farmers. And also on their plates.
Growth boom
Hemp has long been a usual cultivation in Italian fields, reaching 100 thousand hectares, giving us the role of second producer in the world behind the former Soviet Union, it has been widely used for fabrics, sails and ropes. But then, with the arrival of synthetic and low-cost imported natural fibers, it was abandoned in the 1950s. The coup de grace came in 1975, when, to combat the spread of drugs, such strict rules were introduced on the cultivation of textile hemp that it practically disappeared. However, the trend has reversed for some time. In the last three years, in fact, the land cultivated with hemp has grown by almost 200%, reaching over 2500 hectares and placing us among the top ten producers in the world, as noted by the sector association Federcanapa.
It is no longer outlawed
The turning point was 2000 when the European Union decided to subsidize the production of hemp, of which 54 varieties are allowed in Europe. Italy was thus forced to review the strict laws governing this cultivation and to clarify the types allowed and those prohibited. Those allowed have a negligible content of Thc (the active ingredient), and therefore have no psychoactive effects, and the crops must be reported and subjected to official controls.
With the law 242 of 2016, therefore, Italy also gave farmers the possibility to grow Cannabis sativa without legal risks and promoted its reintroduction. This provision thus paved the way for the birth of an entire supply chain, which ranges from the selection of seeds to technologies for organic cultivation, from hydroponic cultivation to the food and non-food processing industry.
Ever tasted hemp?
"An ingredient on the rise in the foods of Italian pride": this is how Canapa Mundi defines it, the annual event dedicated to this product, which has just ended in Rome. An apt definition given that on the table it is truly a surprising resource since many products can be obtained from hemp. The most traditional are hemp seeds, already used in Renaissance cuisine in soups and today also enhanced in recipes for baked goods or, toasted, in salads, yoghurt and smoothies. Among other things, containing all the essential amino acids and being rich in vitamins (such as E), they are also an excellent food on a nutritional level and a good source of protein especially for vegetarians and vegans. You can now find them regularly in health food stores and supermarkets, both in the whole and peeled version. From the seeds is also obtained an oil, delicate and with hazelnut aromas, rich in Omega 3 and Omega 6, antioxidants and vitamin E, which is strictly used raw. Hemp seeds are also the basic ingredient of hemp-fu, a vegan tofu with an intense flavor, which is eaten simply sautéed or added as an ingredient in the mixture of cakes and spoon desserts.
From the grinding of hemp seeds, a flour rich in fiber is obtained, suitable for preparing bread, cakes and biscuits and with the advantage of being gluten-free. It will be for the novelty effect, it will be for the rediscovery of such a traditional product, for its seductive nutty aroma or for the interest in plant foods, the fact is that many food producers are experimenting with new uses of hemp: from beer to puddings, from spreads to ice creams. So why not try it? It is healthy, genuine and lends itself to a thousand recipes, suitable for everyone, from vegans to celiacs.
From food to cosmetics
The cultivation of the different varieties of hemp is not only interesting on the food front. This plant can be used in many sectors: with its fibers, fresh clothes in summer and warm in winter are made, with its seeds highly tolerable cosmetics are produced, with its leaves insulating and fireproof panels for the home and semi-finished products. innovative for industries to bioengineering works. In agriculture, then, hemp has two advantages: it is perfect in the agronomic rotation before autumn and winter cereals and vegetables and it becomes so high that it does not require the use of pesticides against weeds. Also on the environmental front, hemp is a plant with great resources: it seizes large quantities of C02 and absorbs the pollutants present in the soil.