Italian passatelli in broth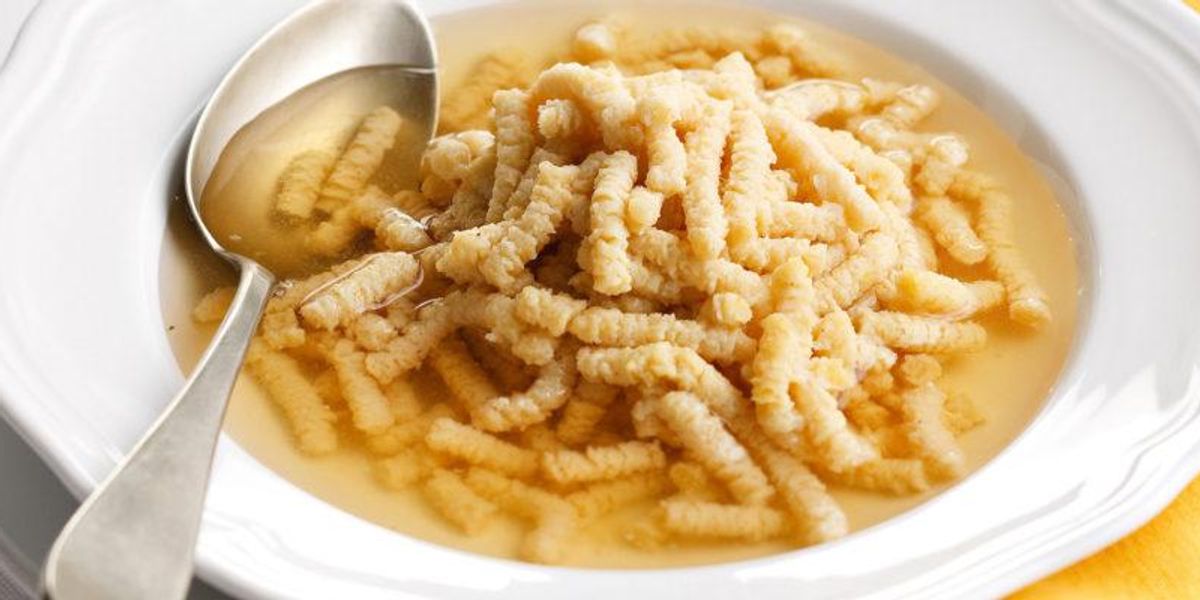 Passatelli in broth is a typical recipe of the Italian cuisine, in particular of Emilia-Romagna. Try this simple dish for a unique meal!
Cook a good meat broth and in the meantime prepare the dough for the passatelli. Start by mixing the breadcrumbs with parmesan cheese, then add a dab of butter and a pinch of lemon zest (if you like). Blend the ingredients carefully until obtaining a uniform mixture.
Beat the eggs in a bowl with salt, pepper and grated nutmeg. Now pour the beaten eggs in the mixture of breadcrumbs and cheese, use a spatula to combine the ingredients. At this point, knead the dough with your hands until obtaining a solid dough and wrap it in cellophan. Let it rest in the fridge for 30 minutes.
After 30 minutes, divide the dough in 3-4 loaves and press them in the potato masher one at the time until obtaining many little worms of dough. Cut the worms when they have reached a length of 4-5 cm and place them on a sheet of floured parchment paper.
Boil the meat broth in a saucepan, adjust with salt and add the passatelli. Mix delicatelly and cook for 2 minutes.
Once the passatelli have come to the surface, serve them with their meat broth. If you like, you can even add more parmesan cheese to your passatelli!