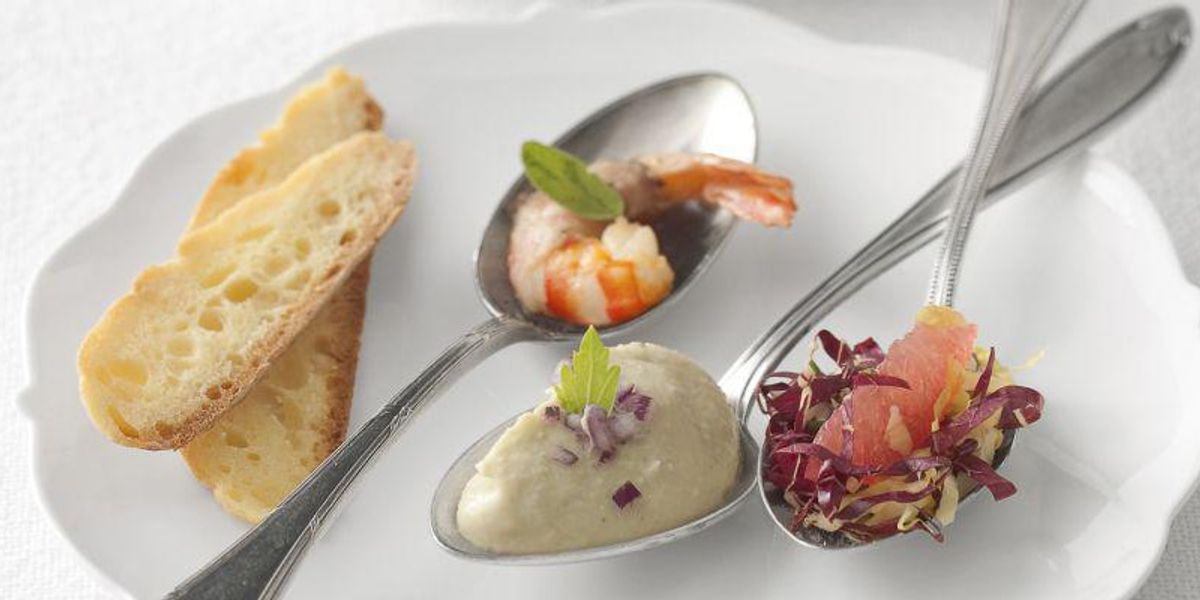 A quick and flavorful appetizer that will surprise your guests!
Take 8 shrimps, wash them thoroughly and wrap them in 8 thin slices of lard.
Take a non-stick pan and heat a dash of olive oil with a few leaves of sage (it will give a bit of flavor).
Sauté the 8 lard shrimps until they are golden, then strain them in order to eliminate the olive oil in excess and serve them still hot.