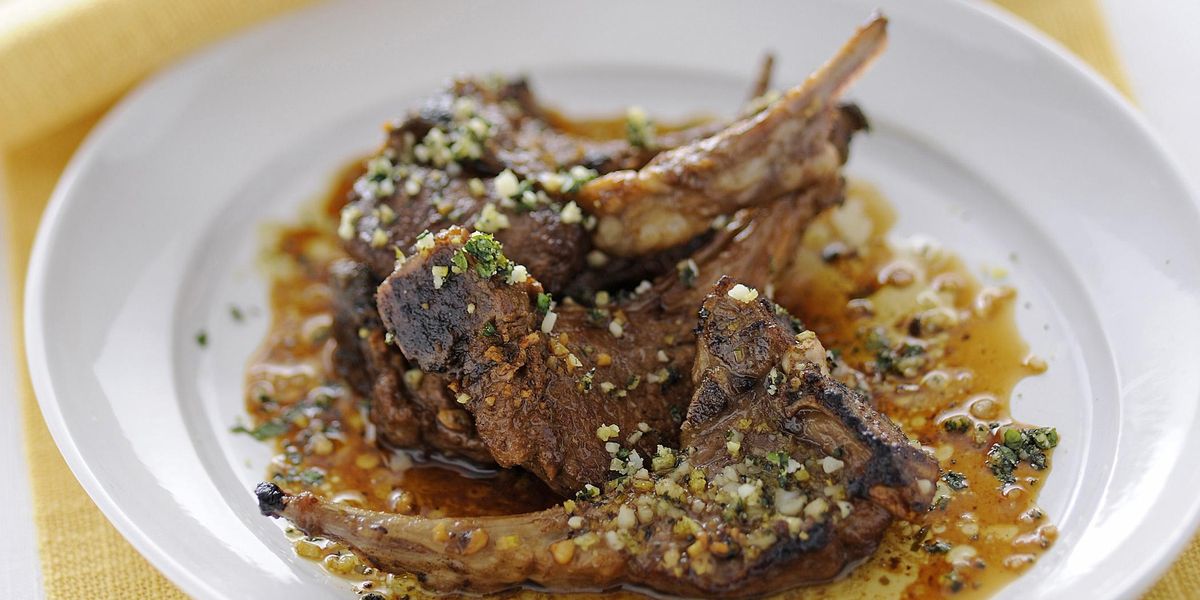 The lamb has a strong taste that is even more exalted by the association with some ingredients such as aromatic herbs and the delicious black grape berries in the recipe.
​Peel the cloves of garlic, cut one into fillets and insert them into the leg of lamb where the bone was removed. Season the meat with a dash of ground pepper, tie it with a few rounds of string to keep it in shape during cooking, and thread under the string 2-3 bay leaves and a sprig of rosemary.
Place the leg in a fairly deep bowl with a dozen juniper berries, fennel seeds, and the other clove of crushed garlic, cover with wine and leave to marinate overnight.
Drain the leg from the marinade and browned in oil, very lively, in a saucepan that can go in the oven. Wet the meat with a ladle of the filtered marinade, salt and transfer the casserole into the already hot oven to 180 º. Cook the leg for about an hour, turning it from time to time and wetting, if necessary, with the liquid of the marinade remained.
Meanwhile, wash the grapes and dry them, cut the berries in half and patiently match the seeds; add it to the lamb about 20 minutes before the end of cooking and stir occasionally so that the berries will flavor well in the dressing.
Serve the sliced leg surrounded by grapes and sprinkled with the bottom of cooking.