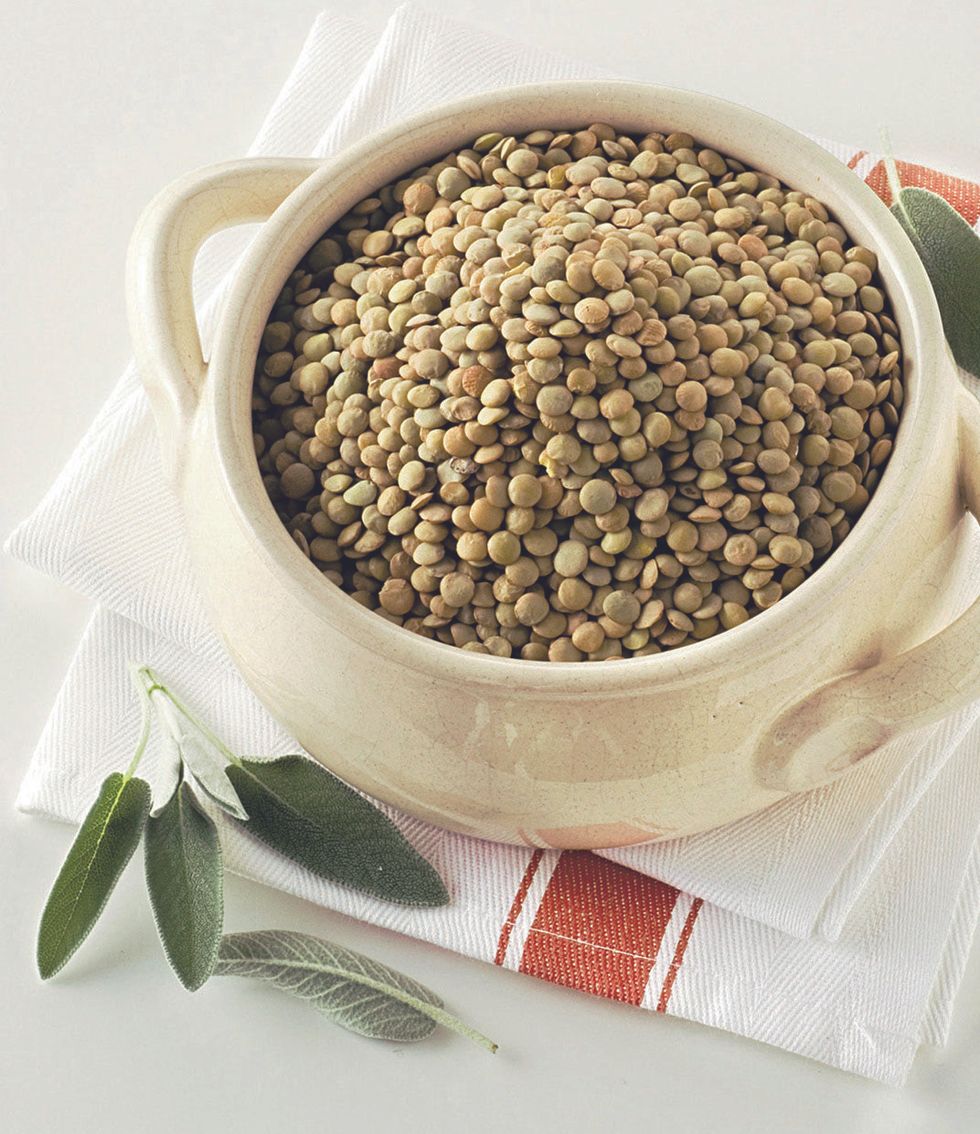 Green lentils can be found all year round, but this is their "moment", due to their propitiatory significance and the traditional combination with the zampone. In Italy, valuable varieties of green lentils are grown: that of Villalba (Sicily) and the "Gigante" of Altamura (Puglia), which in the years 1930-50 represented 20% of national production and was exported.
Today they are niche productions and almost all of the green lentils on the market are imported from North America and Turkey. The most common belong to the Laird variety, with large seeds (about 6 mm) which open slightly when cooked and are ideal for soups and broths ; or the Eston variety, small and rounded, quicker to cook and suitable for salads and side dishes because they remain compact.
Like all legumes, dried lentils , if well preserved, last up to 36 months, even if they gradually lose moisture (and therefore become harder) and tend to darken. Since they fear light and heat, the ideal is to keep them in the fridge at 12 ° -13 °, closed in containers.