Limoncello, Amalfitan spirits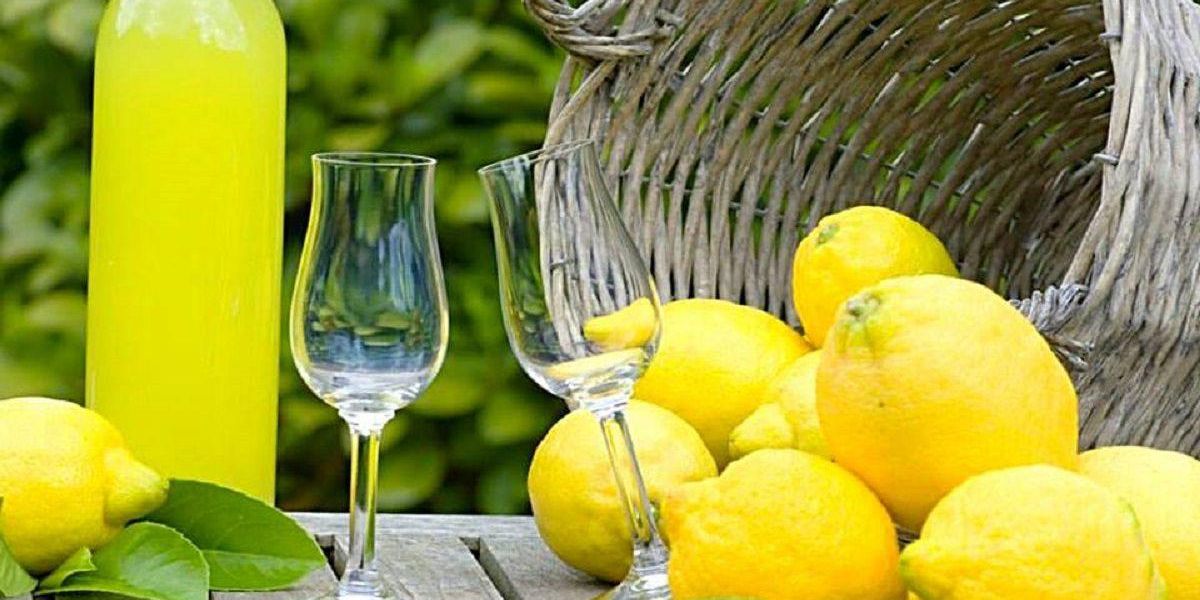 Limoncello is a liqueur typical of Campania and of the Amalfi coast, made with the peels of the typical Sorrento lemon whose alcoholic content ranges from 20% to 32% vol. It is a sweet liqueur, having a characteristic yellow color, which is obtained by letting lemon rinds macerate in pure alcohol and by adding a syrup made of water and sugar. Once prepared it must be kept in a bottle for at least one month, before being tasted. Limoncello is used as a digestive, in fact, it is usually consumed after meals, but it can also be used to flavor cakes, fruit salads and ice creams. Its preparation is simple but it is necessary to use fresh and not treated lemons, better if from Sorrento, as they are rich in essential oils that give limoncello its scent and its unique and strong taste. The original Sorrento lemon must be produced in one of the municipalities of the area from Vico Equense to Massa Lubrense and the island of Capri. The term "limoncello" is said to be derived from a nickname of the word "lemon". The particularity of these lemons is first of all the absence of pesticides in the cultivation, then the oval shape, the smooth skin, thick and very juicy.
There are many legends that tell the birth of this liqueur; the most credited one seems to be about the romantic island of Capri. Here, at the beginning of the 1900s, Mrs Maria Antonia Farace took care of her own scented garden of lemons and oranges in the small boarding house she managed. Years later, around 1988, Mrs. Maria's son, following in his mother's footsteps, opened a small artisanal production of lemon liqueur, of which he registered the trademark. That's how the first limoncello of history appeared.
According to another hypothesis, limoncello was drunk by fishermen and farmers in the morning in order to resist to low temperatures and difficult periods. Others, instead, maintain that the recipe was born in a convent of monks who prepared it in order to taste it as a small escape to the rule together with other delicious sweets.
A variant to taste this liqueur is the limoncello cream, to which, besides pure alcohol, lemon peels and sugar typical of the original recipe, are also added milk and cream.