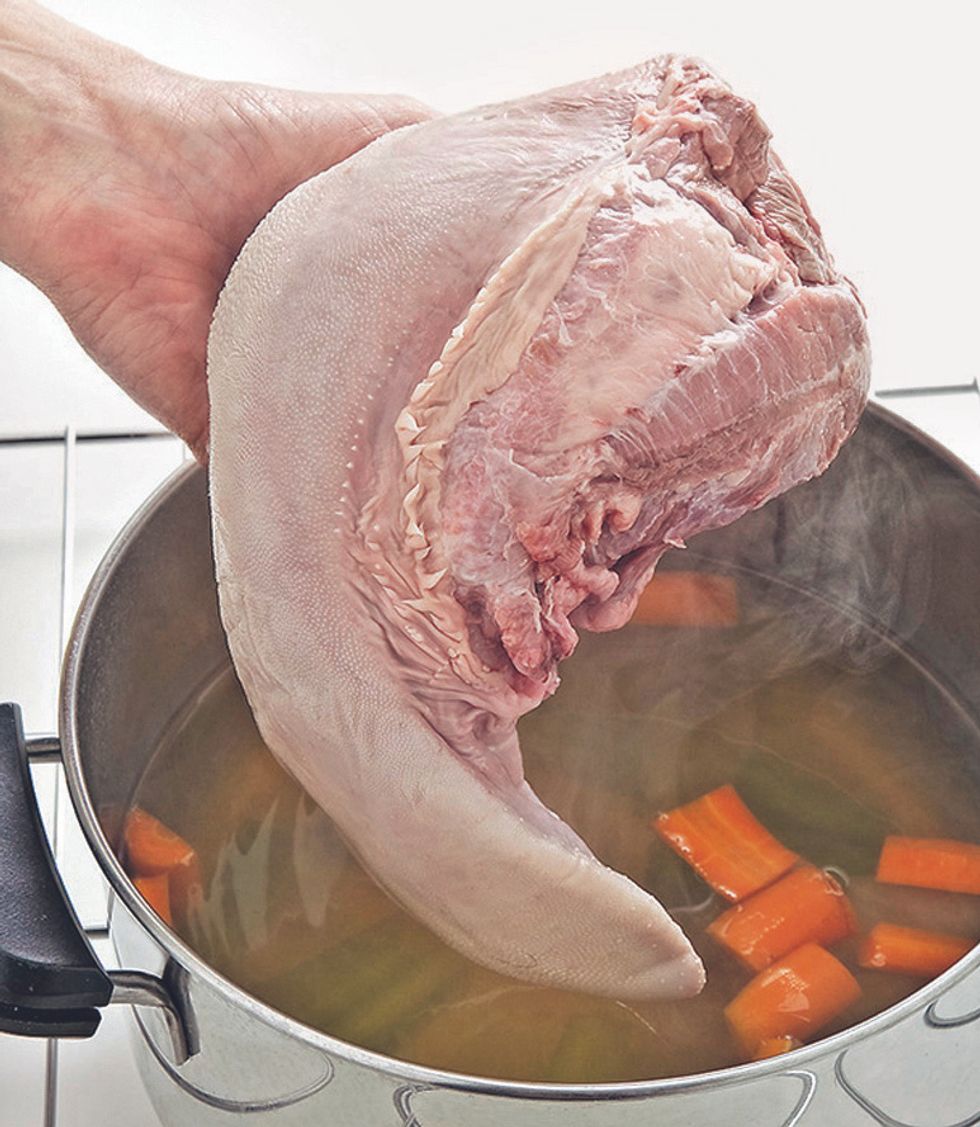 The beef tongue is a cut of the fifth quarter, that is, of the less noble parts of the bovine such as offal, which are cheaper but very tasty. The most common is that of veal, smaller than that of ox (it weighs about 1 kg instead of 2). To clean it, it should be boiled for about twenty minutes, then peeled by lifting the edges with a small knife; then we proceed with cooking.
Often it is cooked boiled (for about 40 minutes) and eaten in slices with green or red sauce (like Piedmontese bagnet ross); or it is added to the classic mixed boiled meat. On the market there is also the ox tongue , generally salted, that is, treated with salt. If desired, it can also be salted at home: it must be left to marinate under a weight for about twenty days with salt, saltpetre (available in pharmacies) and aromas (bay leaf, juniper, cinnamon), so that a brackish liquid is formed which flavors it. and makes it softer.
Before cooking the beef tongue , it must be left to soak for a day and then boil it. Alternatively, both veal and ox tongue can be stewed, with chopped vegetables, herbs and red wine or mushrooms. Like many fifth quarter cuts, the tongue is not in great demand. It is consumed mainly in winter in mixed boiled meats, while in summer it is more common that salted.