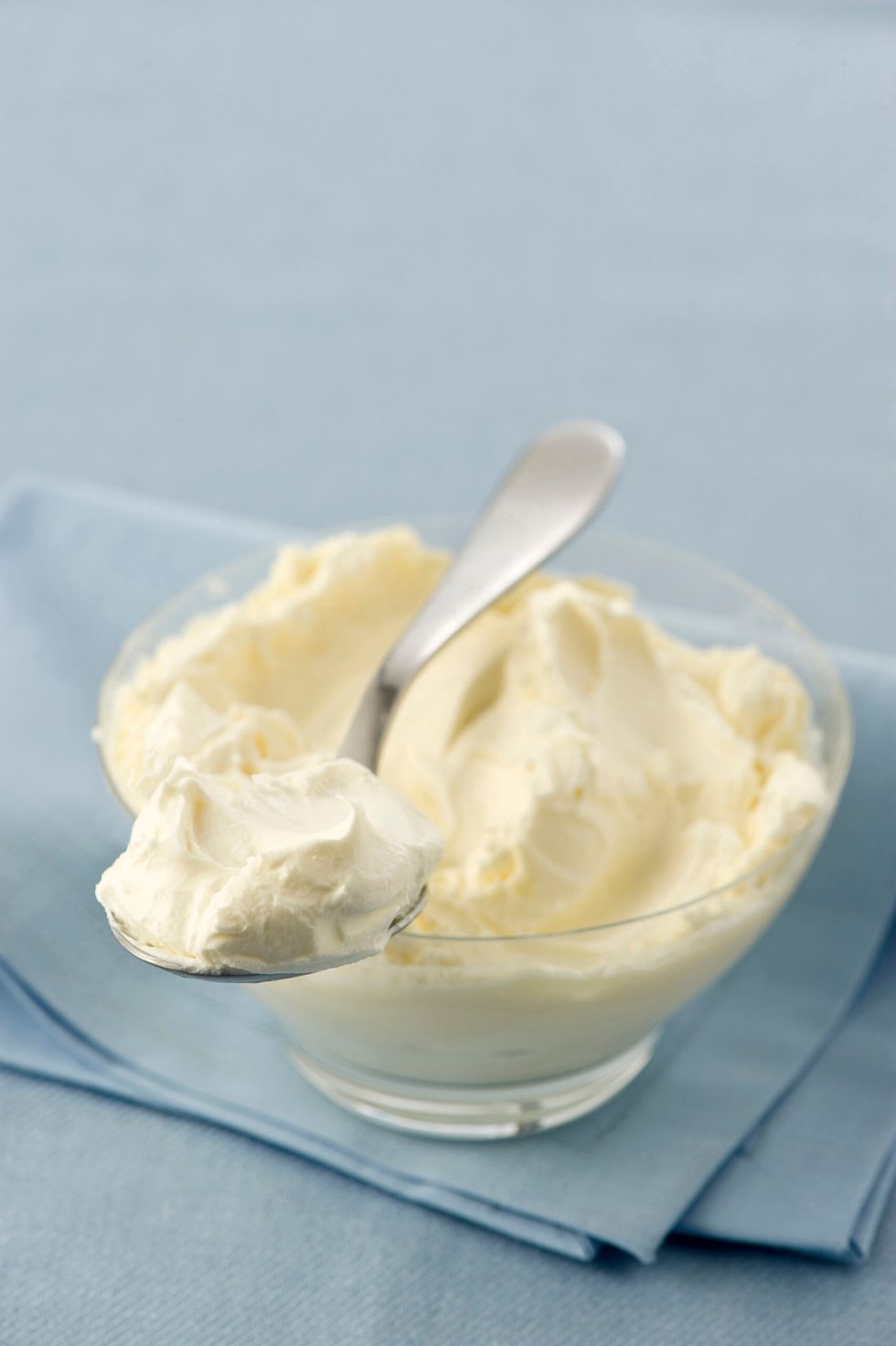 Mascarpone is a typical Lombard dairy product, its name derives from "maschpa", which, in the Lodi dialect, indicates ricotta (perhaps due to a certain similarity in appearance and processing). Even if it is defined as such by some, it cannot be considered as a cheese since the production techniques are different from the classic ones; in fact mascarpone is produced with panna cotta in bain-marie (at 85°), to which then tartaric acid mixed with water is added.
As soon as the cream thickens, it is placed in special containers inside cold rooms. It remains here for 12 hours, then the mascarpone is transferred to sheets and hung in a cooler for 24-36 hours, during this time it acquires a solid texture and becomes ready for sale. In the past it was produced only in the winter, but now it can be foud all year round.
Mascarpone is mainly used as a dessert (sweetened and mixed with other ingredients such as creams, coffee, chocolate), but also to make sauces and gravies. It looks like a white cream, with a delicate flavour and contains a very high percentage of fat. The only downside of this product is that it is easily perishable, in fact it should be eaten very fresh and always kept cool.