Meatballs and broad beans with egg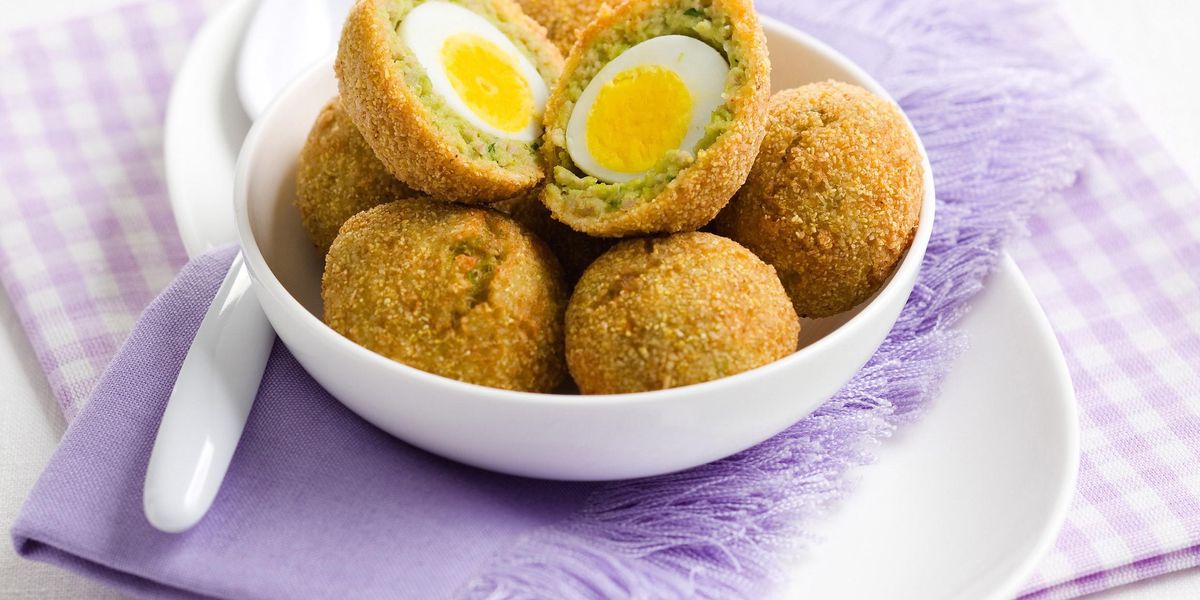 Do you want to prepare a simple but original second for Easter? Try the meatballs and broad beans with the egg. They contain a delicious surprise.
Put the quail eggs in a saucepan, cover with cold water cook for 3 minutes from boiling; cool a little under the tap, then peel and keep aside.
Boil the beans for about 30 minutes, deprive them of the skin, transfer them to the mixer, and whisk. Add a handful of parsley leaves and garlic and blend for a few more moments. Transfer the mixture into a bowl and incorporate the minced meat, an egg, pecorino cheese, salt, and pepper.
With damp hands it forms many round meatballs, inserting in each an egg of firm quail. Pass the meatballs in the beaten egg, then in the breadcrumbs mixed with paprika. Fry in a pan with hot oil and let them dry on paper towels.