Mixed salad with citrons and hard-boiled eggs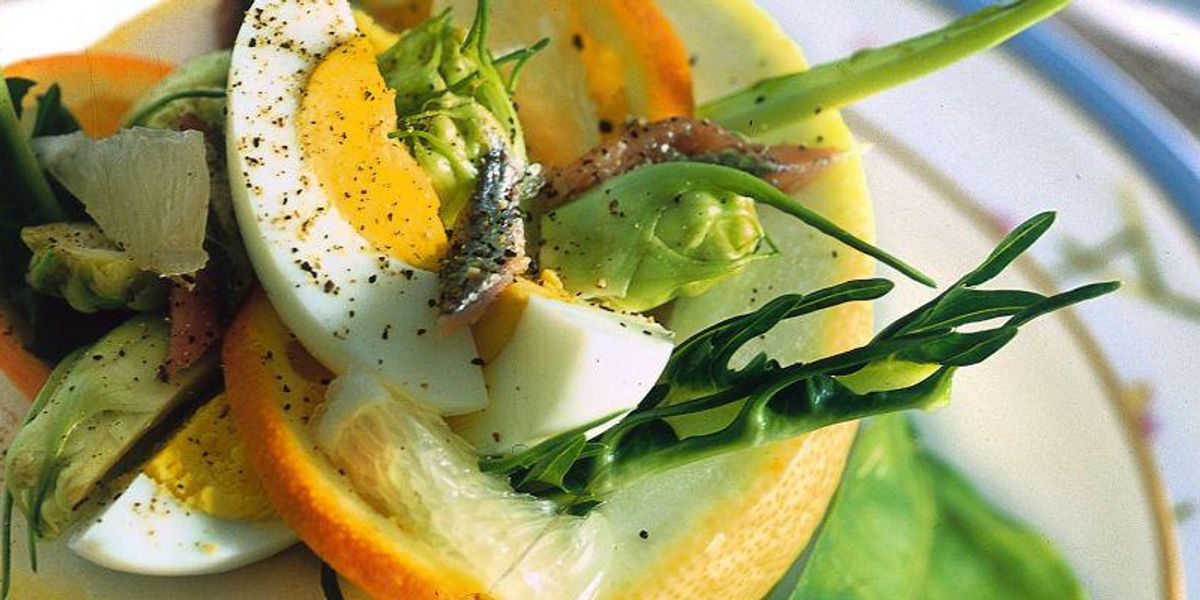 A perfect alternative to your simple salad.
First wash and dry the citrons, cut them in half and then peel them using a little knife. Remove the film and seeds from each wedge and finally transfer them in a little bowl.
Wash the puntarelle salad, slice it vertically and soak it in cold water for a few minutes. At this point strain it very well and put it in the same bowl of the citrons' wedges. Add to the mix also the anchovies (previously chopped).
Prepare the seasoning for your mixed salad: mix 4 spoons of olive oil with balsamic vinegar, salt and pepper. Use the sauce to season the puntarelle salad.
Now place the salad on the citrons' zests and cover with the hard-boiled eggs cut in wedges. Garnish with a few slices of orange and finally serve your mixed salad with citrons and hard-boiled eggs!