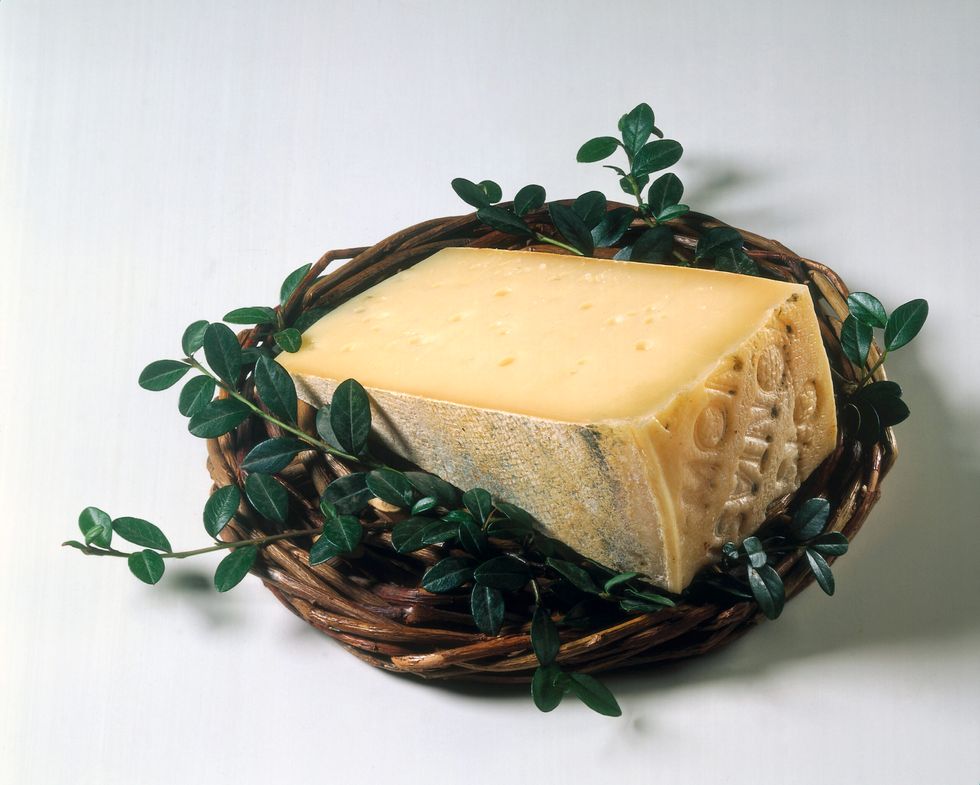 Montasio is a cheese, of protected designation of origin (PDO), which is produced in Friuli-Venezia Giulia, in the province of Belluno and Treviso as well as in some areas of the province of Venice.
It is made with partially skimmed cow's milk. Its paste is rather fat, straw-colored, with few holes and can be marketed about 40 days after preparation. Montasio's forms have a diameter ranging from 30 to 40 cm.
If slightly seasoned it is an excellent table cheese; after one year of maturation it takes on a more spicy flavour and becomes a good grated cheese.