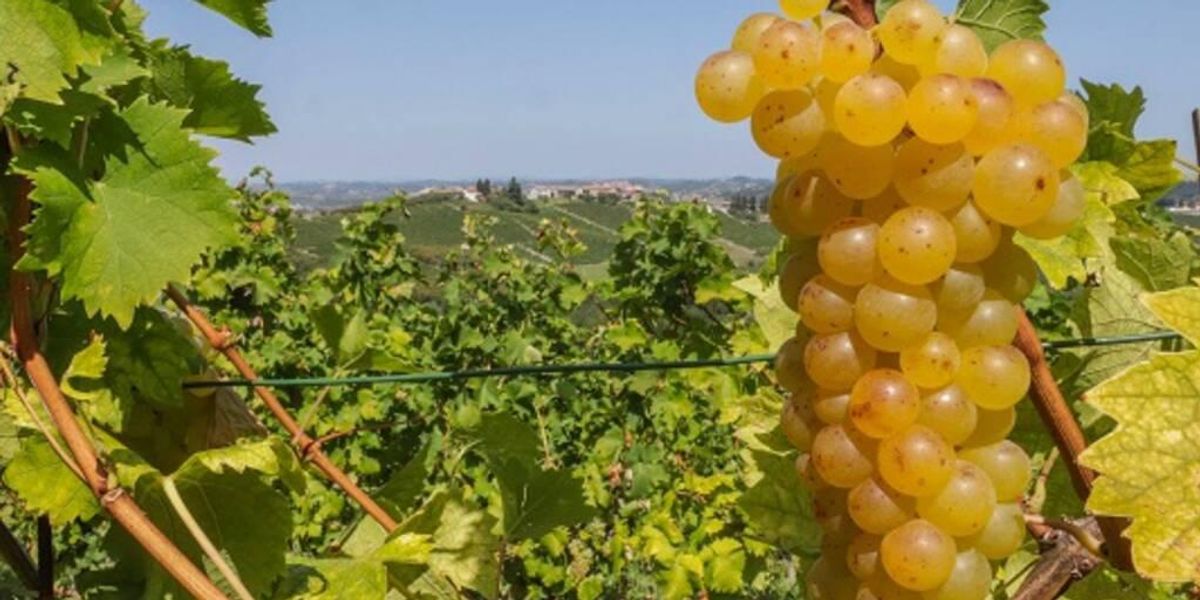 Moscato seems to be the most ancient grape cultivated in Italy.
Numerous evidence attests to its presence since the times of ancient Greeks and Romans, who used to accompany their abundant libations with the famous "muscatellum".
The vine arrived in Italy thanks to Greek settlers, the Romans appreciated this sweet wine which today is mainly cultivated in Piedmont, thanks to their conquests, they spread it all over Europe. The most ancient documents mentioning the cultivation of Moscato in Piedmont are dated back to the first years of 1300.
The term "Moscato" appeared in the Middle Ages with the meaning of "fragrant". Its name derives from muscum (musk) because of its intense perfume and sweet aroma.
Today, Muscato is well-know as a sweet sparkling wine. The beginning of sparkling wine production in Piedmont dates back to 1865 when Carlo Gancia returned to Canelli, after learning his trade in the quarries of Epernay in Champagne, around the middle of the nineteenth century, began to produce the first bottles of Italian sparkling wine, called "Moscato Champagne" from the name of the grape variety used.
Today Moscato is mainly produced in the territories of Asti and Canelli: Asti is known as the historical capital of Moscato Bianco also called "Moscato Bianco di Canelli"; Canelli instead, a city with strong oenological roots, seat of fairs, center of commerce and studies about wine, identified with its name the protection brand for this wine.
White berried Muscat grapes give life to many styles of wine: on one hand, there are dry still wines, usually very crisp and easy to drink, on the other hand, there are sweet sparkling wines or spumante wines such as Asti DOCG and Moscato d'Asti, the most renowned ones. Late harvests and sweet dessert wines complete the range. Moscato wines are spread all over the peninsula, from Piedmont to Alto Adige, from Sardinia to Apulia.
Tasting Notes
Aromaticity and sweetness are the common characteristics of all muscatels. According to the types, wines produced with Muscat grapes have a more or less intense straw yellow coloring, with more or less marked golden nuances in some cases. Golden tones up to light amber, brilliant, for passito versions. Sparkling wines have fragrant and persistent foam, bubbles usually numerous and fine. Wines produced with Muscat grape have a full and intense bouquet. The prevailing notes are the ones characteristic of aromaticity, of which Muscat wines are exemplary champions.
Food Pairing
Sparkling or semi-sparkling Moscato wines are served with leavened cakes, puddings, crème-caramel or crème brouillée, sweet crepes. Passito Moscati wines are perfect with dry pastry and blue cheese. Finally, dry Moscati wines are good with oriental dishes, with fish or white meat, in complex and spicy preparations, fish in guazzetto or acqua pazza, spicy cold cuts.