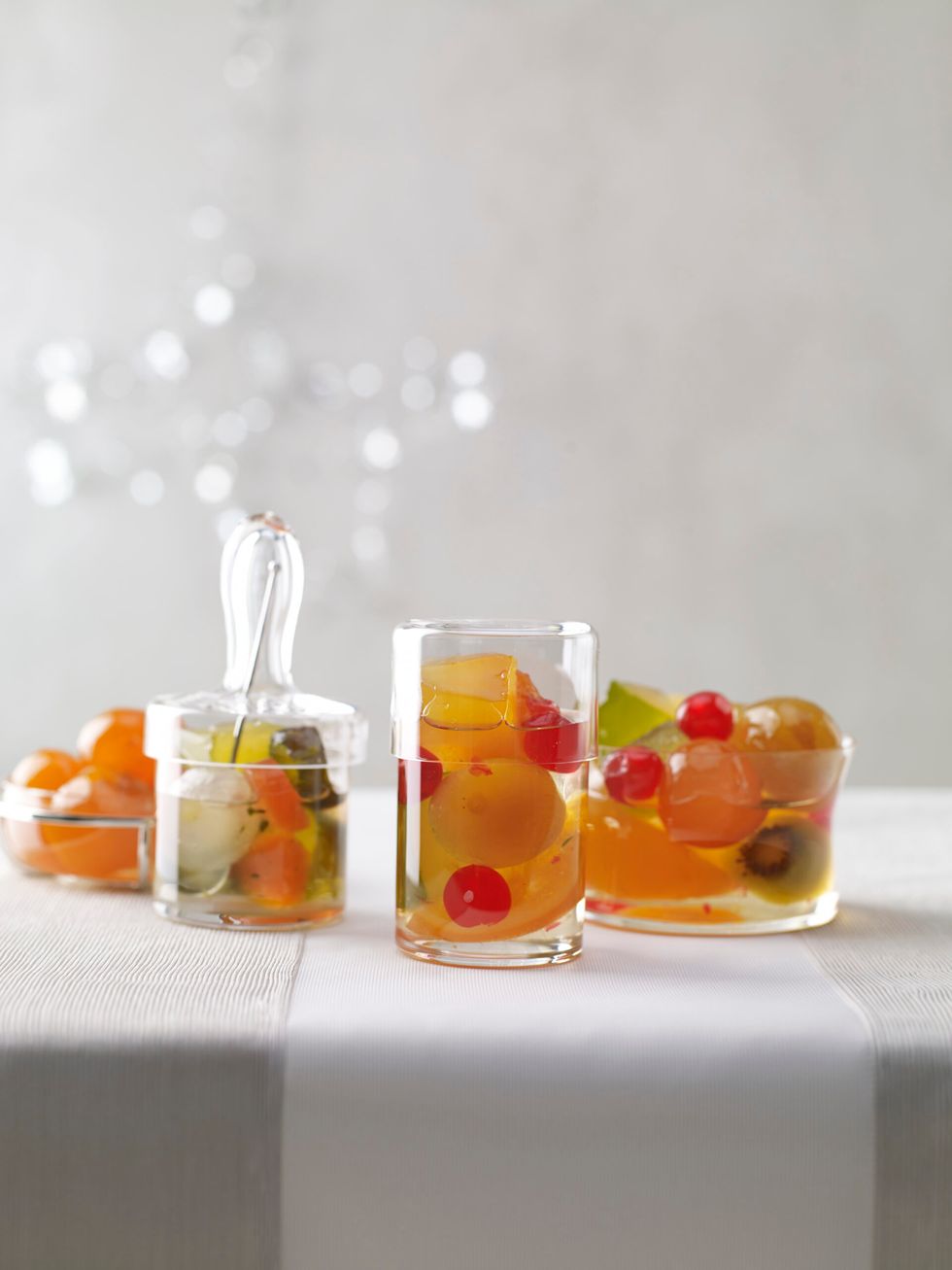 Mostarda, or mustard, is a term that derives from the French «moutarde» which indicates both a thick sauce based on mustard and vinegar, and a product based on candied fruit soaked in syrup. Once fruit mostarda was homely prepared, now it is industrially produced, the most famous one is that of Cremona.
The mustard of Cremona
In Italy there are many types of fruit mostarda but the most common one is the mostarda "di Cremona", prepared with mixed fruit. The process of candying (immersion in water and sugar at 40°) makes the fruit shiny, firm and brightly colored, without using dyes and preservatives.
Classic combinations with this condiment are meats, boiled or roasted, cheeses, cotechino and salami. Unusual combination is the one with fish.