Negroamaro, the apulian wine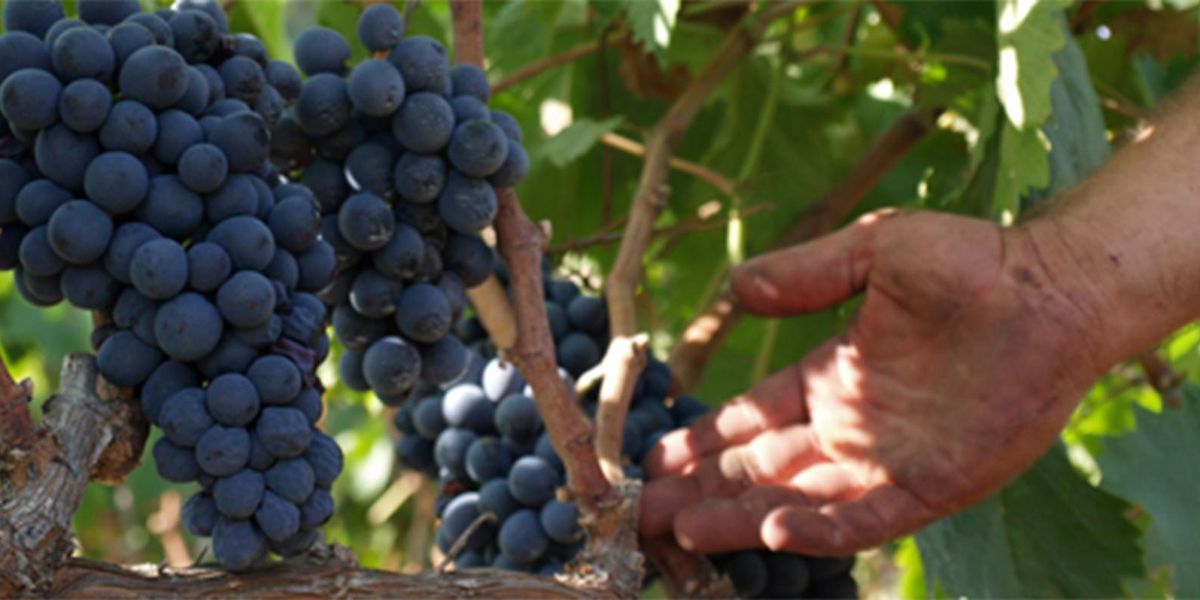 "Negro Amaro", takes its name from the characteristic black berry and its bitter aftertaste, originating in Apulia, where the main cultivation area is Salento, although it is also present in the rest of the region and is therefore called Negroamaro.
According to someone, the name derives from griko, a language spoken in Grecìa Salentina, and it would be the result of the union between the word mavro (black) and the Latin word nigrum (black), to indicate a wine having a black color, impenetrable.
The product of this vine in ancient times was known with different names in the communes where it was present: Jonico in Galatina, Lacrima in Squinzano, Abruzzese in Valenzano, Albese in Campi Salentina or Lagrima in Montemesola.
All of them, however, agreed in considering the vine very valuable because it was believed that no other grape could give so much must and was so productive and fruitful.
In the past it was often used to cut wines, by taking advantage of its high concentration of sugars, which made it ideal to do this operation with musts from northern Italy, often with limited alcohol by volume such as Malvasia Nera or Sangiovese.
Today Negroamaro is known all over the world and it is sold alone or it is used for the production of prestigious DOC wines such as Brindisi Rosso, Squinzano Rosso, Leverano and Salice Salentino Rosso.
Tasting notes
The high pigmentation of its grapes and the high concentration in extracts of its juices make it particularly rich to the taste. Its strong acidity also makes it suitable for rose winemaking and sparkling winemaking, even in white. Negroamaro is still wine, pure and vinified in red. To the nose is perceived a strong hint of red fruits, cherries in alcohol, pepper. Negroamaro can also have more complex aromas, fruity, with hints of black cherry and plum, flowery with hints of violet, as well as spicy sensations of tobacco, carob and, in the versions aged in wood, vanilla or balsamic sensations of menthol. Hints of leather can be perceived. In the mouth is whole different music, a symphony for your palate: strongly alcoholic, on the tongue and in the mouth is soft and warm, you can feel the tannins.
Food Pairing
At table, it perfectly matches all the dishes of the Apulian culinary tradition such as horse steaks, roast lamb, stews, game and meatballs with sauce.
It is also the ideal wine for matching with grilled and stewed main courses and tasty roasts.