Nero di Troia, from city of Troy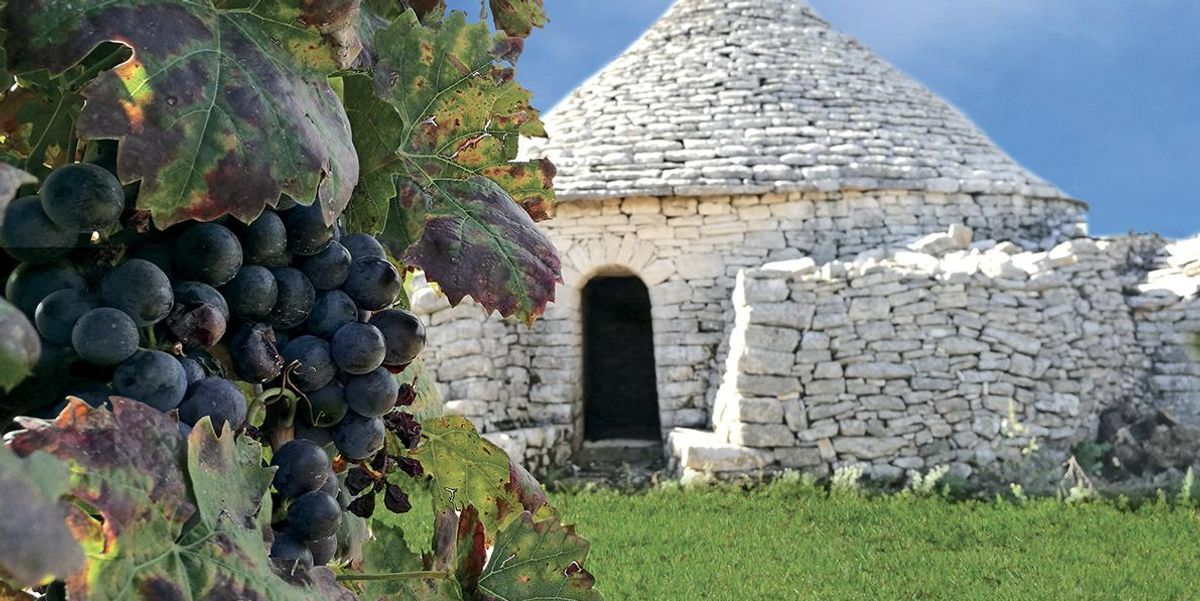 Among the most ancient wines of the world, the Apulian wine Nero di Troia could originate from the legendary city of Aeneid, in Asia Minor, and arrived in Apulia during the Hellenic colonization.
The legend says it was brought in Apulia to Diomedes, son of Tideo, king of Argos, who according to Homer was the leader of Argives during the siege of Troy. In Daunia this last one founded several cities, the reason for which his name spread so much that the indigenous people consecrated him not only cities, temples and shrines but also the same Diomedee Islands (the well-known Tremiti Islands).
Another hypothesis about its origins, certainly more documented, goes back to the period of the Spanish domination of Troia di Puglia, in particular to the Governor of the jurisdiction, Don Alfonso d'Avalos, originally from the Gallizio-Catalan region of Rioja. He believed his new properties had the right characteristics for the cultivation of vine, therefore he decided to plant vineyards in them, and in particular a variety of vine coming from his country of origin, which soon acquired the fame of Nero di Troia.
Nero di Troia is a grape variety that ripens at the beginning of October and is characterized by black and thick skin, with fleshy and sweet pulp, which has often been used as a blending wine in ancient times because of the high productivity of grapes. It gives wines of good alcohol content with excellent coloring intensity with violet reflections of great personality.
Nero di Troia is a wine that is characterized by its high tannins and its good predisposition to aging. It is often blended with "softer" grapes such as Montepulciano. In purity, Nero di Troia could be strong wine, impressive but not very refined. As a matter of fact, Nero di Troia in their quality and aging interpretations can reach the delicacy and elegance of some Amarone or Barolo wines.
Tasting notes
To the eye, Nero di Troia wine shows an intense ruby red color, brilliant.
The bouquet fully recalls the scents of its lands: it releases a scent with highly fruity notes, fruit jam, wild berries and citrus fruits.
On the palate, it is smooth, round, with elegant notes. The consistency is good but not heavy, it denotes the strong character of its grapes, tannic, but this does not disturb the palate.
Food Pairing
Nero di Troia is a wine having a full body and therefore the best match is with an important first course, or with tasty grilled meat and aged cheese. This wine also goes well with many meat dishes, even in savory or spicy preparations, as well as game dishes. Excellent with typical dishes of its territory of origin, such as lamb in sweet and sour sauce and stuffed and roasted guinea fowl.