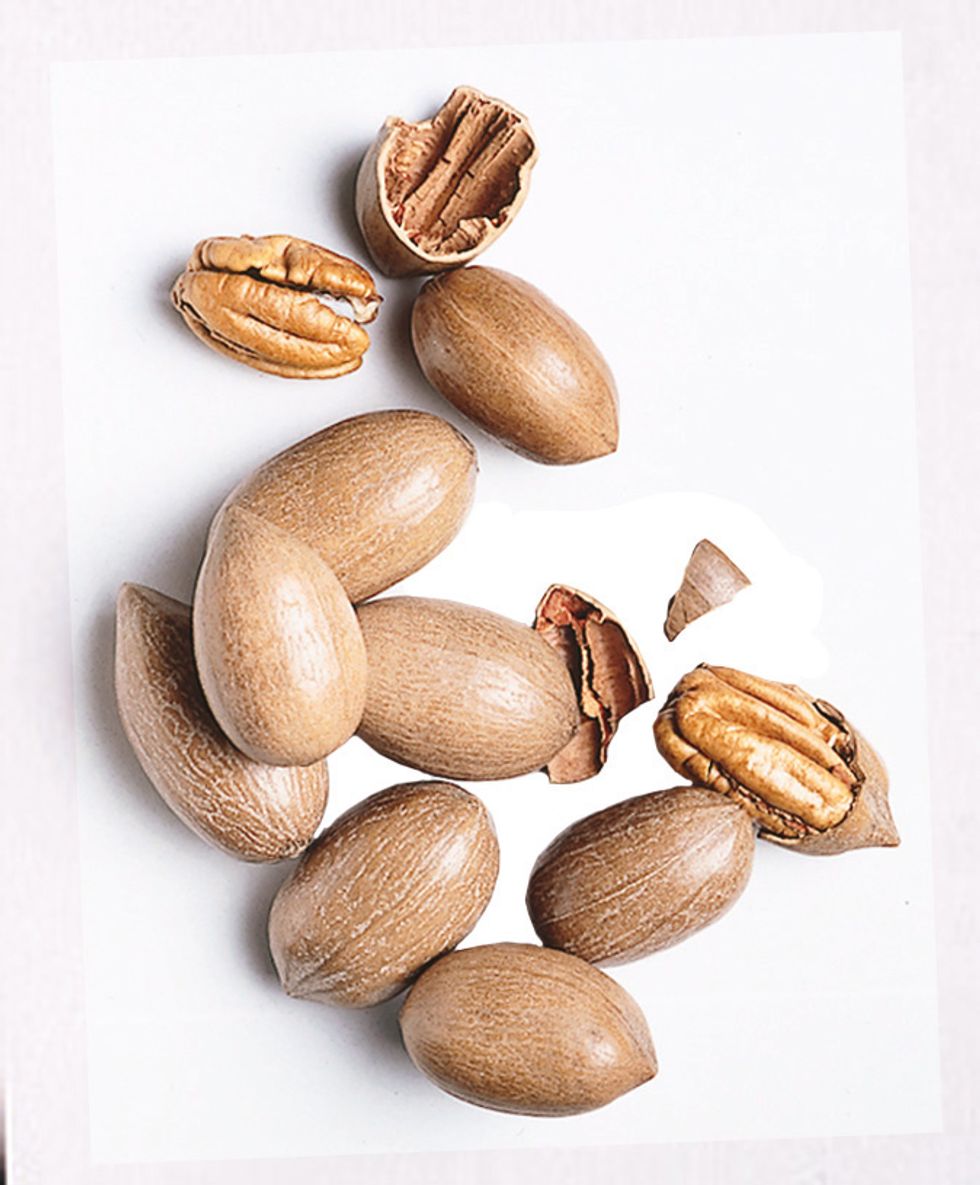 Pecans are gaining great acclaim for their nutritional virtues: thanks to the high content of monounsaturated fatty acids, they reduce "bad" cholesterol and protect the heart.
These are nuts a bit different from our own, with a smooth and elongated shell , which contains a smaller seed and a taste similar to our walnut kernels, but more delicate.
From a botanical point of view, pecans are the drupe (the fruit) of a tree native to North America, now grown mainly in Georgia (about 40,000 tons a year, more than 1/3 of the US production, world leader) , which are harvested between October and December, a little after the local ones.
For some years they have also been cultivated in Italy, in small specialized plots in Salento and Sicily. Pecans are used in the preparation of cakes and pies (including American pecan pie ), as well as to enrich salads and fish dishes.