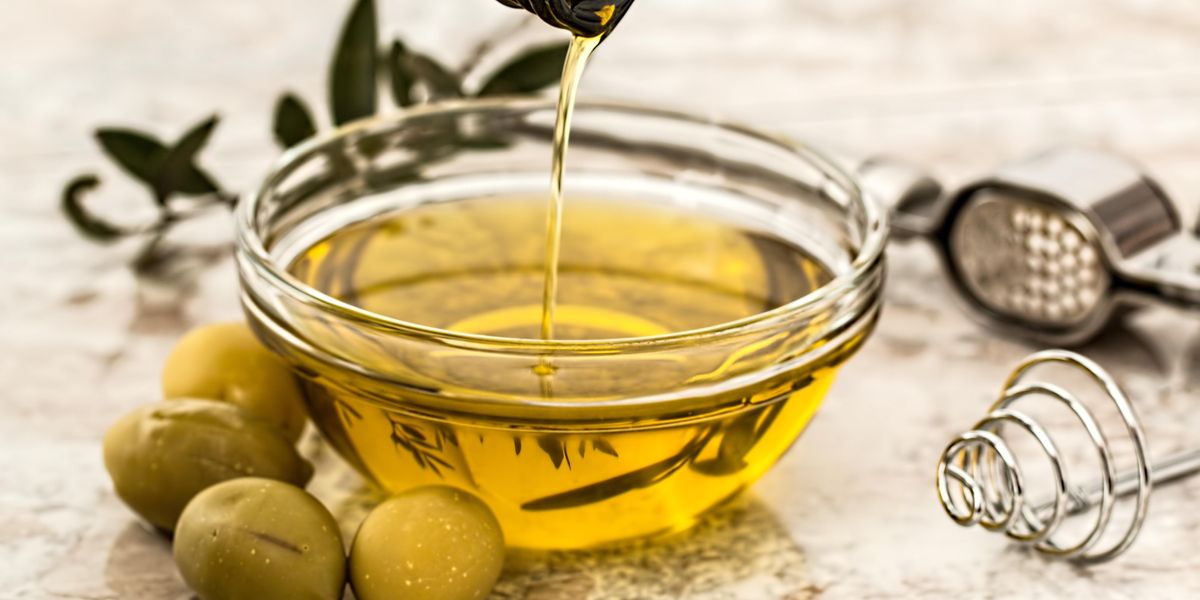 Olive oil is a liquid fat obtained from olives (the fruit of Olea europaea; family Oleaceae), a traditional tree crop of the Mediterranean Basin, produced by pressing whole olives and extracting the oil. It is commonly used in cooking, for frying foods, or as a salad dressing.
The olive is one of three core food plants in Mediterranean cuisine; the other two are wheat and grapes. Olive trees have been grown around the Mediterranean since the 8th millennium BC.
Olive oil is an important cooking oil in countries surrounding the Mediterranean, and it forms one of the three staple food plants of Mediterranean cuisine, the other two being wheat (as in pasta, bread) and the grape, used as a dessert fruit and for wine.
Extra virgin olive oil is mostly used as a salad dressing and as an ingredient in salad dressings. It is also used with foods to be eaten cold. If uncompromised by heat, the flavor is stronger. It also can be used for sautéing.
When extra virgin olive oil is heated above 210–216 °C (410–421 °F), depending on its free fatty acid content, the unrefined particles within the oil are burned. This leads to deteriorated taste. Refined olive oils are suited for deep frying because of the higher smoke point and milder flavor. Extra virgin oils have a smoke point around 180–215 °C (356–419 °F), with higher-quality oils having a higher smoke point, whereas refined light olive oil has a smoke point up to 230 °C (446 °F). It is a "popular myth" that high-quality extra virgin olive oil is a poor choice for cooking, as its smoke point is above the temperatures required for cooking, and has greater resistance to oxidation than most other cooking oils, as a result of its antioxidant and monounsaturated fat content.
Choosing a cold-pressed olive oil can be similar to selecting a wine. The flavor of these oils varies considerably and a particular oil may be more suited for a particular dish.
Fresh oil, as available in an oil-producing region, tastes noticeably different from the older oils available elsewhere. In time, oils deteriorate and become stale. One-year-old oil may be still pleasant to the taste, but it is less fragrant than fresh oil. After the first year, olive oil is more suitable for cooking than serving raw.
The taste of the olive oil is influenced by the varietals used to produce the oil and by the moment when the olives are harvested and ground (less ripe olives give more bitter and spicy flavors – riper olives give a sweeter sensation in the oil).