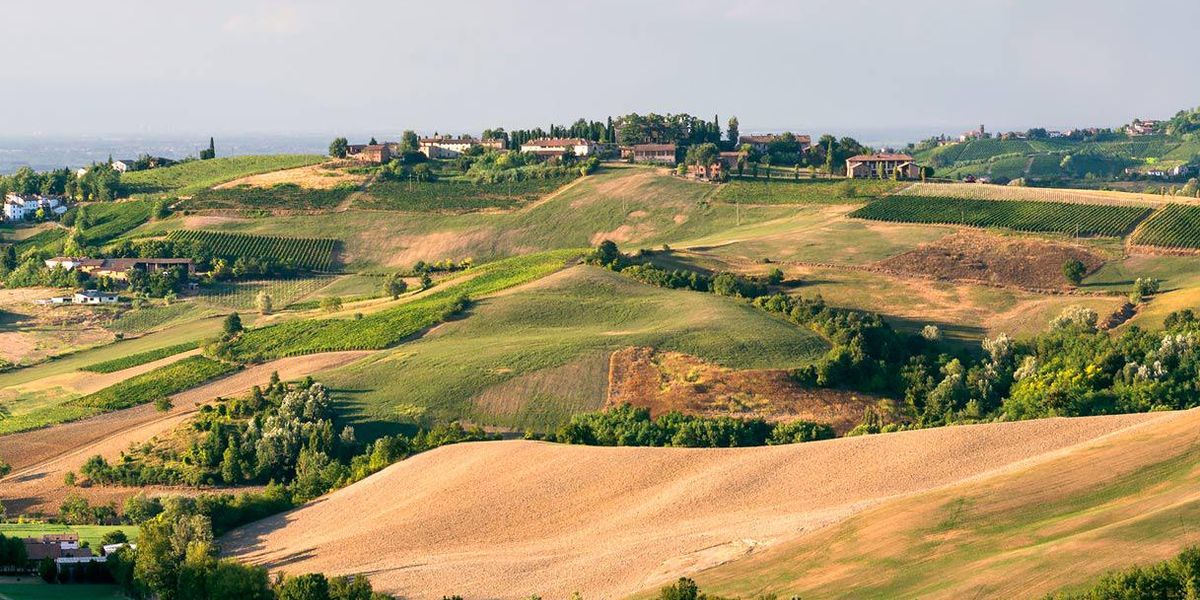 The presence of vine in the hills of Oltrepò dates back to very ancient times, as witnessed by the fossil vine shoot dating back to prehistoric times and kept at the Archaeological Museum of Casteggio, in the province of Pavia. The first ones to cultivate vine were Etruscans.
But the flowering of Oltrepò wine was under the Lombards, who chose Pavia as the capital of their kingdom. In the 8th century Queen Teodolinda granted some lands on the border to a group of wandering Irish monks led by Saint Columbanus. Thus, the Monastery of Bobbio was born in the territory beyond the Po Plain, whose "Scriptorium" represented until the ninth century the most important center for the production of books in Northern Italy and cultural irradiation throughout Europe, comparable only to Montecassino. During the Middle Ages the Oltrepò was the scene of clashes between noble families: this is testified by the many castles that dot the hills, including those of Zavattarello, Oramala, Montecalvo, Montalto, Cicognola, which today are also wine cellars.
In 1912 the Oltrepadano sparkling wine produced by SVIC (Società Vinicola Italiana di Casteggio) was advertised in America with a big poster clearly visible in New York next to the Statue of Liberty.
Following the market crisis at the beginning of the 20th century, social wine cellars were born: the first was that of Montù Beccaria in 1902.
Today Oltrepò Pavese is the third most productive area in Italy. There are 10 wines cultivated here: 1 Docg (Oltrepò Pavese Metodo Classico; Cruasé, collective consortium brand for the rosé version); 7 Doc (Bonarda dell'Oltrepò Pavese, Buttafuoco dell'Oltrepò Pavese, Casteggio, Oltrepò Pavese, Oltrepò Pavese Pinot grigio, Pinot nero dell'Oltrepò Pavese and Sangue di Giuda dell'Oltrepò Pavese) and 1 Igt (Provincia di Pavia).
The range of the offer is very vast, from the lively Bonarda dell'Oltrepò Pavese, from the precious Buttafuoco to the Pinot Noir mainly vinified in white or red. The latter grape is also the great and indisputable protagonist of the production of sparkling wine produced with the Metodo Classico.
Therefore it is impossible to establish tasting notes or common matching for all kind of wines, as the range is really wide.