Onion soup with pecorino cheese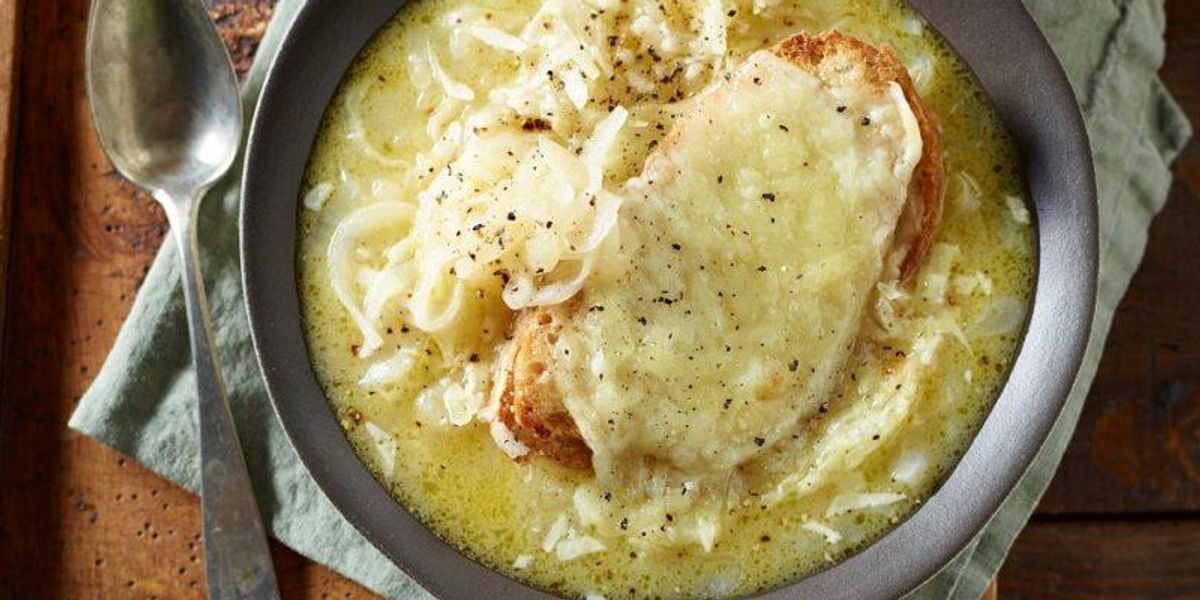 Peel the onions, then wash and cut them in thin slices. Heat 3-4 spoons of olive oil in a saucepan, add the onions and a pinch of salt. Stew the onions for 20 minutes, stirring from time to time.
Scatter the sieved flour on the stewed onions, mix and then pour the hot vegetable broth gradually. Cover the saucepan with its lid and keep cooking at low flame for 40 minutes. In the meantime, lightly toast some slices of bread.
After 40 minutes, divide the soup in 4 individual bowls, garnish with a few slices of toasted bread and pecorino and finally use the grill function of your oven to melt the cheese. Complete your onion soup with a pinch of pepper and grated pecorino!