Delicious and fluffy snacks obtained from a sponge cake base, filled with a yogurt cream; perfect for a healthy and nutritious breakfast or snack.
Prepare the classic sponge cake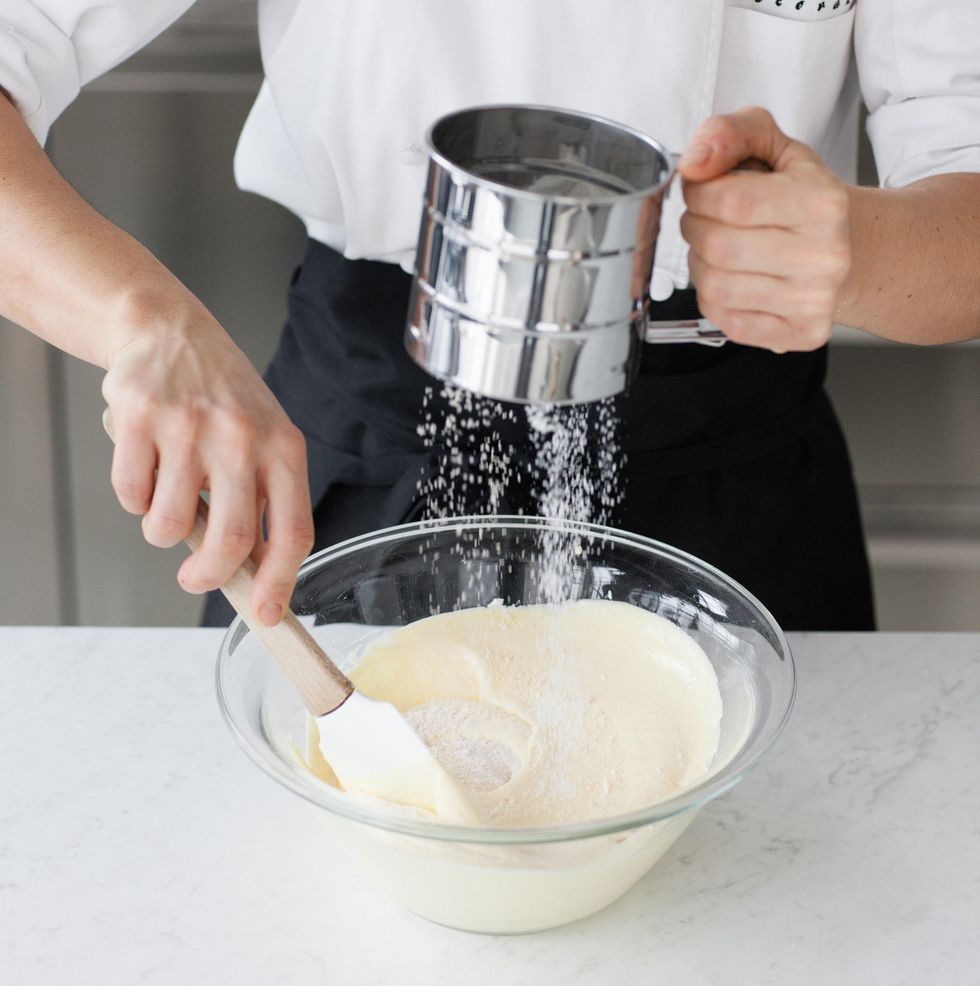 Peel the eggs, separate the yolks from the egg whites, and whip the egg whites until foamy, add a pinch of salt. In a large bowl beat the yolks with the sugar, the vanilla seeds (to obtain by cutting the pod), and the grated untreated lemon zest. The mix must be light and fluffy. Little by little add a pinch of salt, the flours, and the yeast, straining them. Beat the mix using the electric mixer, so that the compound turns smooth and without lumps. Add the melted butter, without ever stopping to mix. Turn off the mixer and mix the yolks compound with the whipped egg whites: gently add the egg whites little by little, carefully mixing bottom-up using a spatula or a wooden spoon. Once finished, pour the mix in a buttered and dusted rectangular mold 10 x 8 inches. Bake in pre-heated oven at 360°F for about 20-25 minutes; stick a toothpick into the cake, so that by removing it you can see if the inside of the cake is cooked. When is cooked turn off the oven and let the cake rest in the oven for 5 minutes; then remove the cake from the oven and let it completely cool.
Make the cream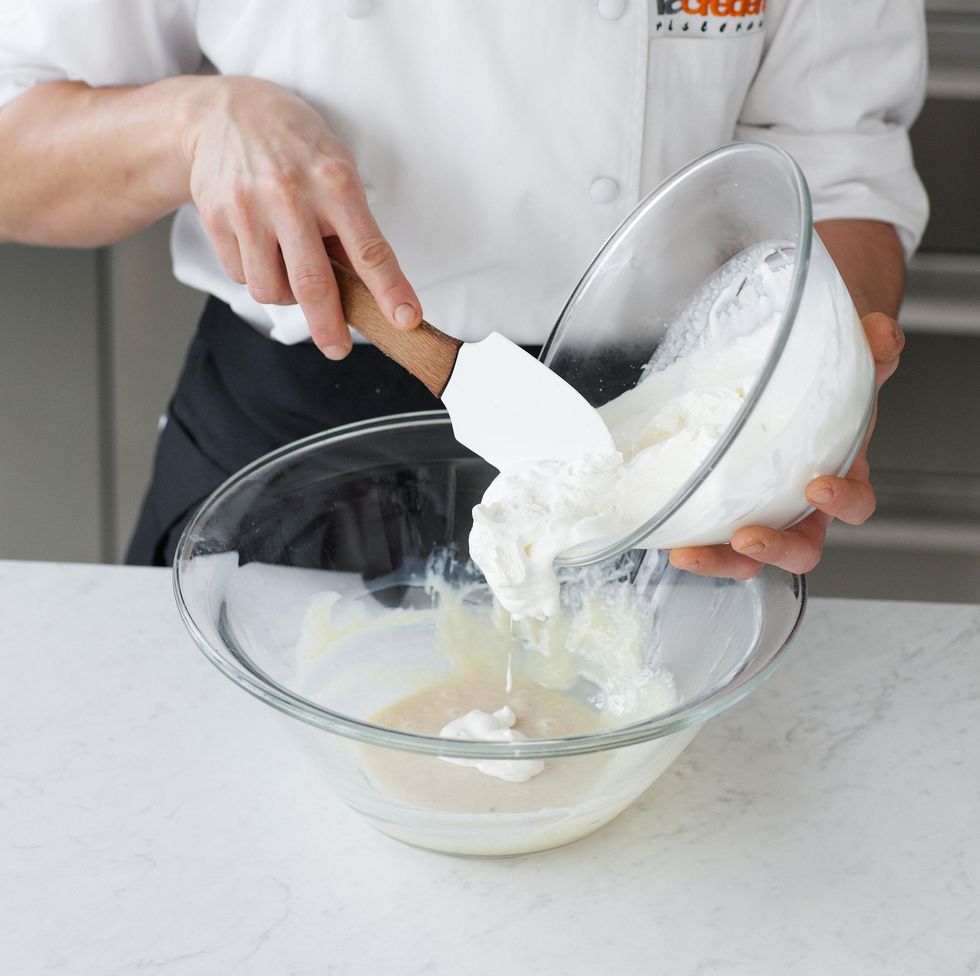 In a bowl pour the cold fresh cream, and whip it using the (cleaned) electric whisks. While you whip the cream, using a spoon, add little by little 5 ounces of powdered sugar, so that the cream swells and turns fluffy. Add the thick white yogurt and mix using a spatula: mix bottom-up with delicate movements, to prevent the cream from melting. Once all the ingredients are well-blended, the cream is ready.
Fill and complete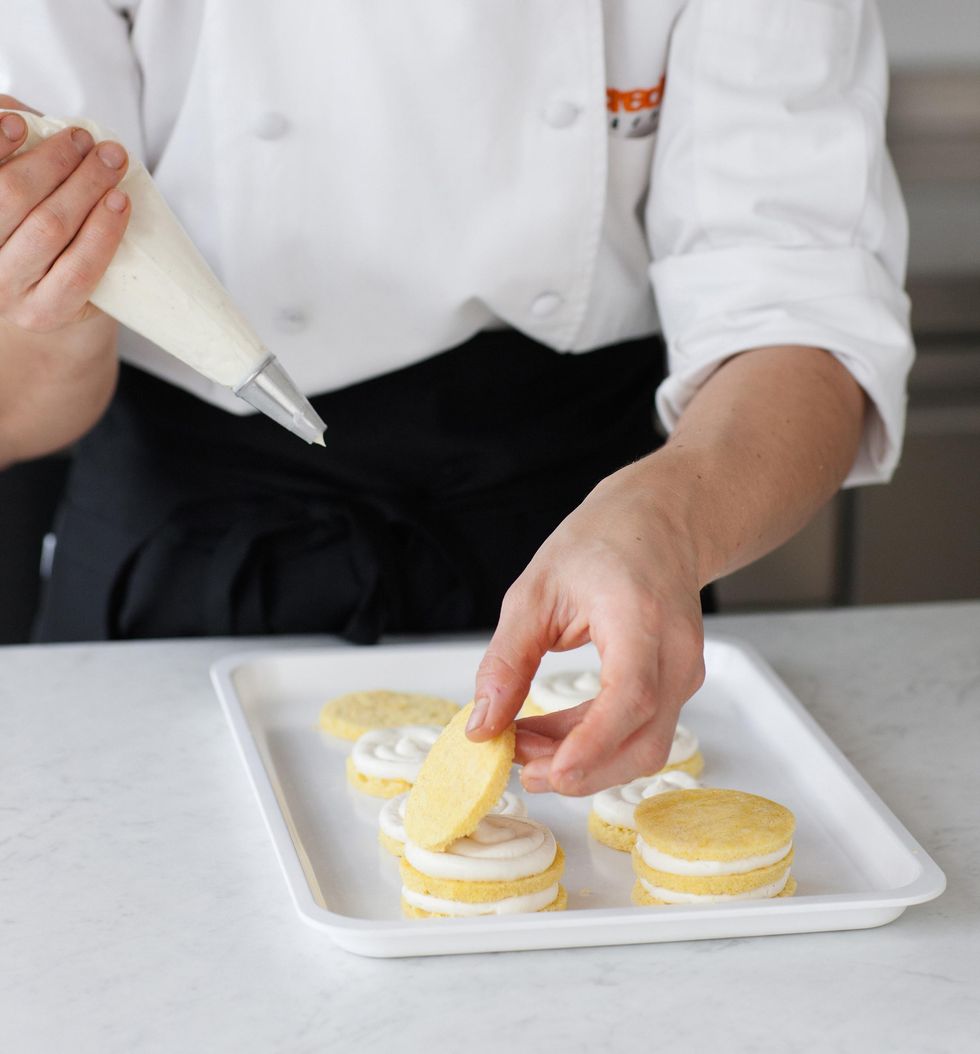 Cut in half the sponge cake, and stuff the base with the cream using a spatula to level. Let it rest in the fridge for 2 hours so that the cream will compact with the cake; then cut the cake in many rectangular or circular snacks, and garnish them with abundant powdered sugar.