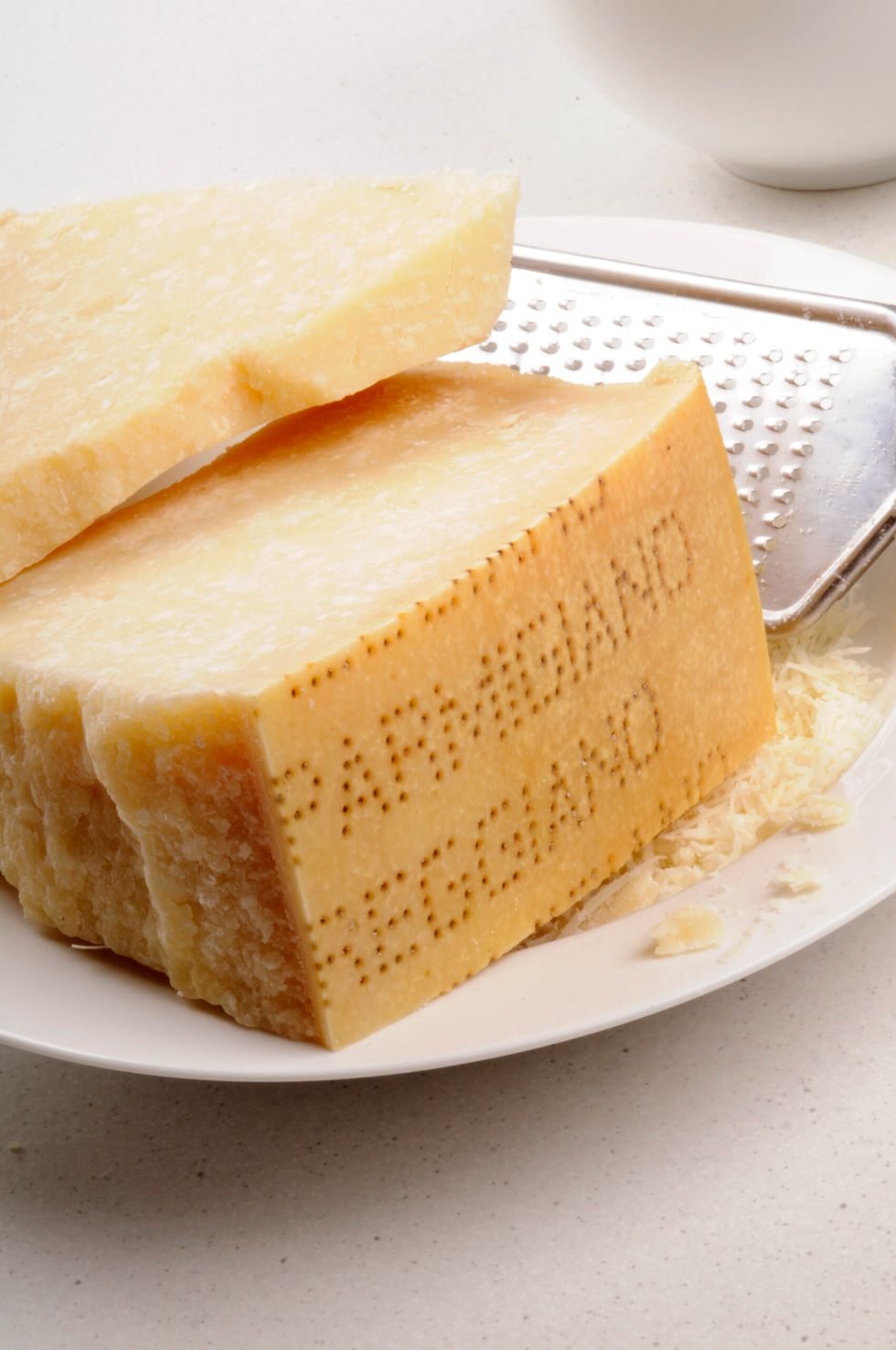 Parmesan cheese is a typical Italian cheese, produced with cow's milk (from animals fed with meadow fodder and alfalfa), with hard and semi-fat paste.
It is a product prepared exclusively in the provinces of Reggio Emilia, Parma, Modena, Mantua and Bologna. Parmesan's forms are round (46 cm in diameter and 23 cm in thickness) and have a weight that is around 35 kilos. Its seasoning goes from 1 to 3 years.
Besides being an excellent table cheese, Parmesan is an excellent grated cheese, used in fact to flavour many dishes of Italian tradition.