Pasta with cabbage and potatoes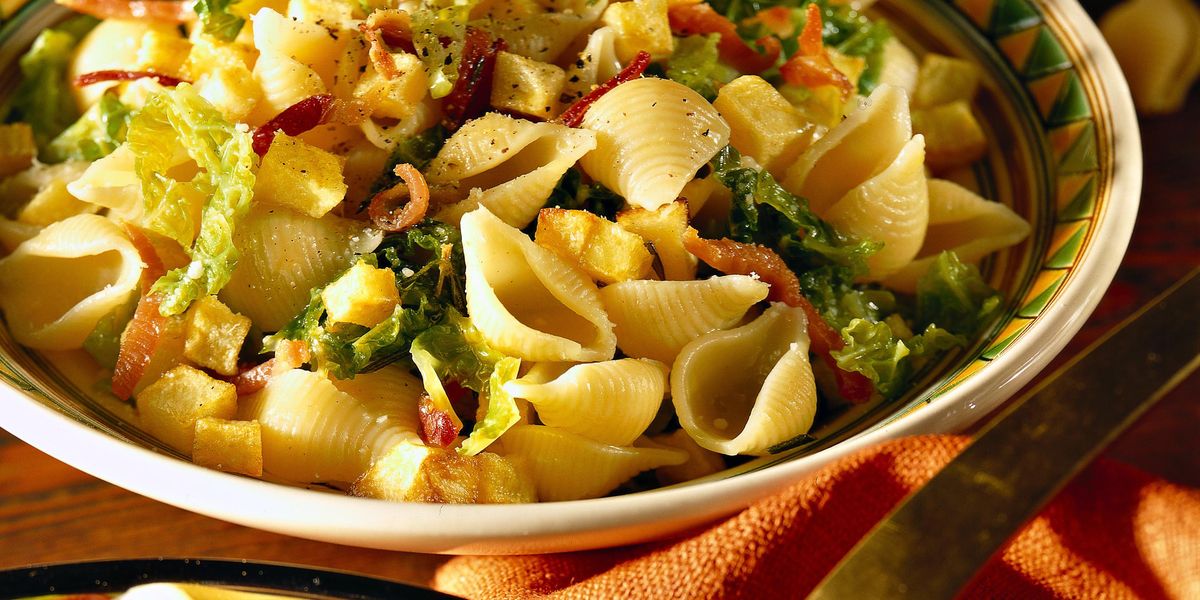 Cabbage, potatoes, bacon and pecorino cheese are the key ingredients to prepare a tasty first course: pasta with cabbage and potatoes.
Wash the cabbage leaves, cut them into strips, and cook them into a saucepan with 2 tablespoons of oil, garlic, and a ladle of broth for 7-8 minutes over low heat. Cut the bacon into strips and brown in a large pan for 5 minutes.
Add the peeled and diced potato and continue cooking for 10 minutes, stirring gently and adding, if necessary, 2-3 tablespoons of broth. It smells with a teaspoon of chopped rosemary, salt, and pepper.
Boil the pasta al dente in boiling salted water; drain and sauté in the pan with the potatoes. Combine the cabbage, a drizzle of oil, and pecorino cheese, flavored with a grind of pepper, and serve.