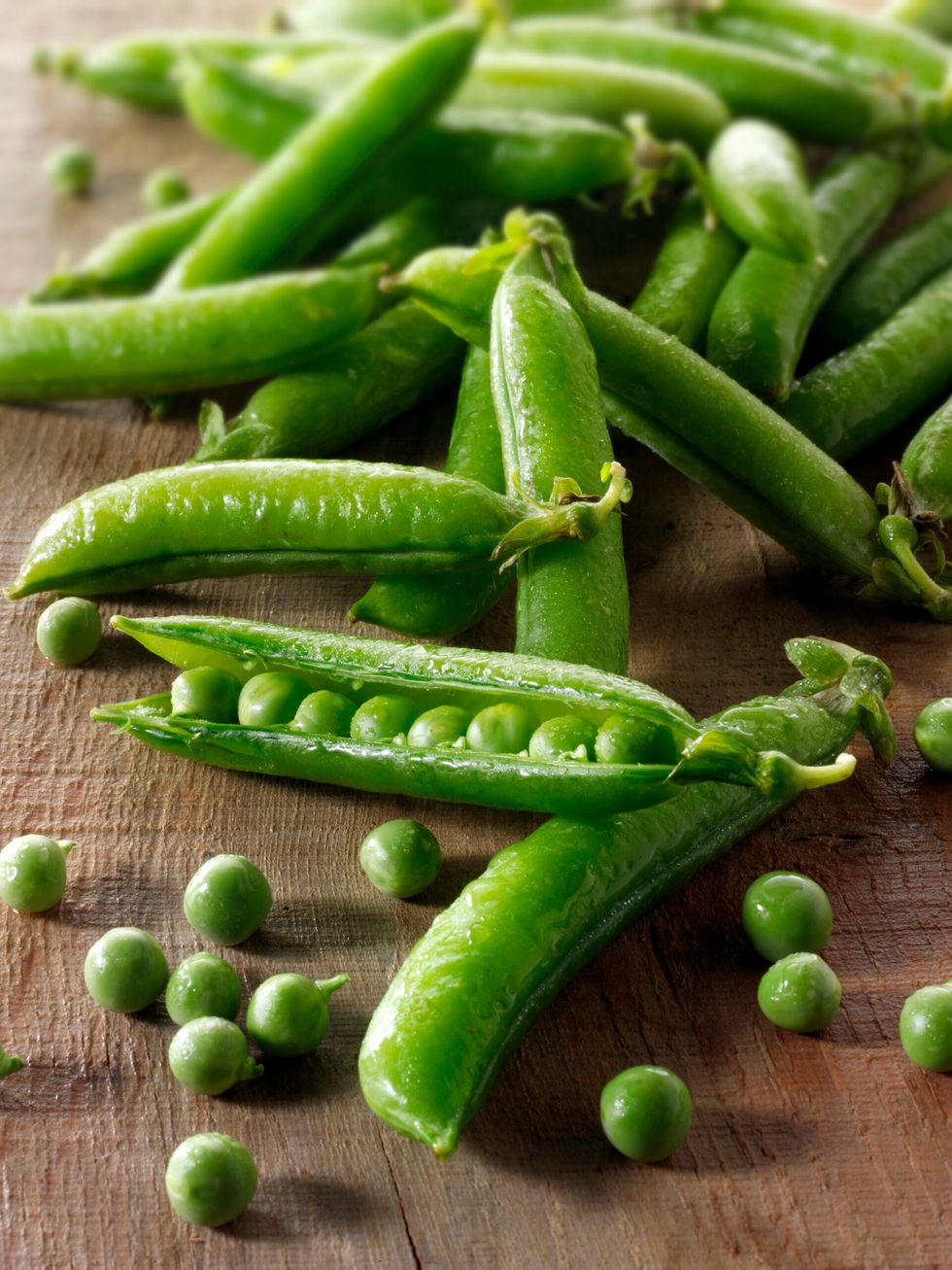 Pea is a fruit of a herbaceous plant known since ancient times. It consists of a light green pod, straight or curved, inside which there are seeds (no more than ten) which represent the edible part (with the peel, however, it is possible to prepare purees and even puddings). Its seeds are round and slightly irregular in shape, green in color and with a delicate flavour tending to sweet.
The pea is a typically spring vegetable that lasts until about mid-summer and is rich in nutrients even if it is not very caloric (70 calories per hectogram). The most tender and small peas, which grow at the beginning of the season (April), are ideal in side dishes, but even raw in salads. Those of medium size are suitable for risotto, pasta and fillings and can be found also frozen. The largest and most floury ones, which can be found at the end of the season (July), are great for soups, velvets, mashed potatoes and omelettes.
However, April is the best time to taste them since the first harvests, coming from the early productions of southern Italy, are particularly tender and sweet with small and juicy seeds. As the season progresses the seeds become larger, bitter and floury.
When purchased, the pods must be intact and crunchy and it is important to remember that there is a large waste, in fact only half the weight of seeds is obtained from a kilo of peas with pods. If the purchased product is untreated, the freshest and most tender pods can be mashed and added to soups (as in the traditional Venetian recipe of risi e bisi). The peas on the market are all of national production and come indeed mainly from Puglia, Campania and Sicily. The production in the Marche is also significant (almost 3,000 hectares with over 13,700 tons of harvest), but it is mainly destined for the frozen food industry.
Peas can be stored for 6 days in the fridge or 3 months in the freezer. The snowpeas, or mangiatutto peas, of which the pod is consumed, are part of the same family. In addition to fresh peas, there are also the dried, canned and frozen ones. Their use in the kitchen is varied, from soups and purées to side dishes; they can be even combined with cereals (rice with peas is excellent), meat, fish and other vegetables.