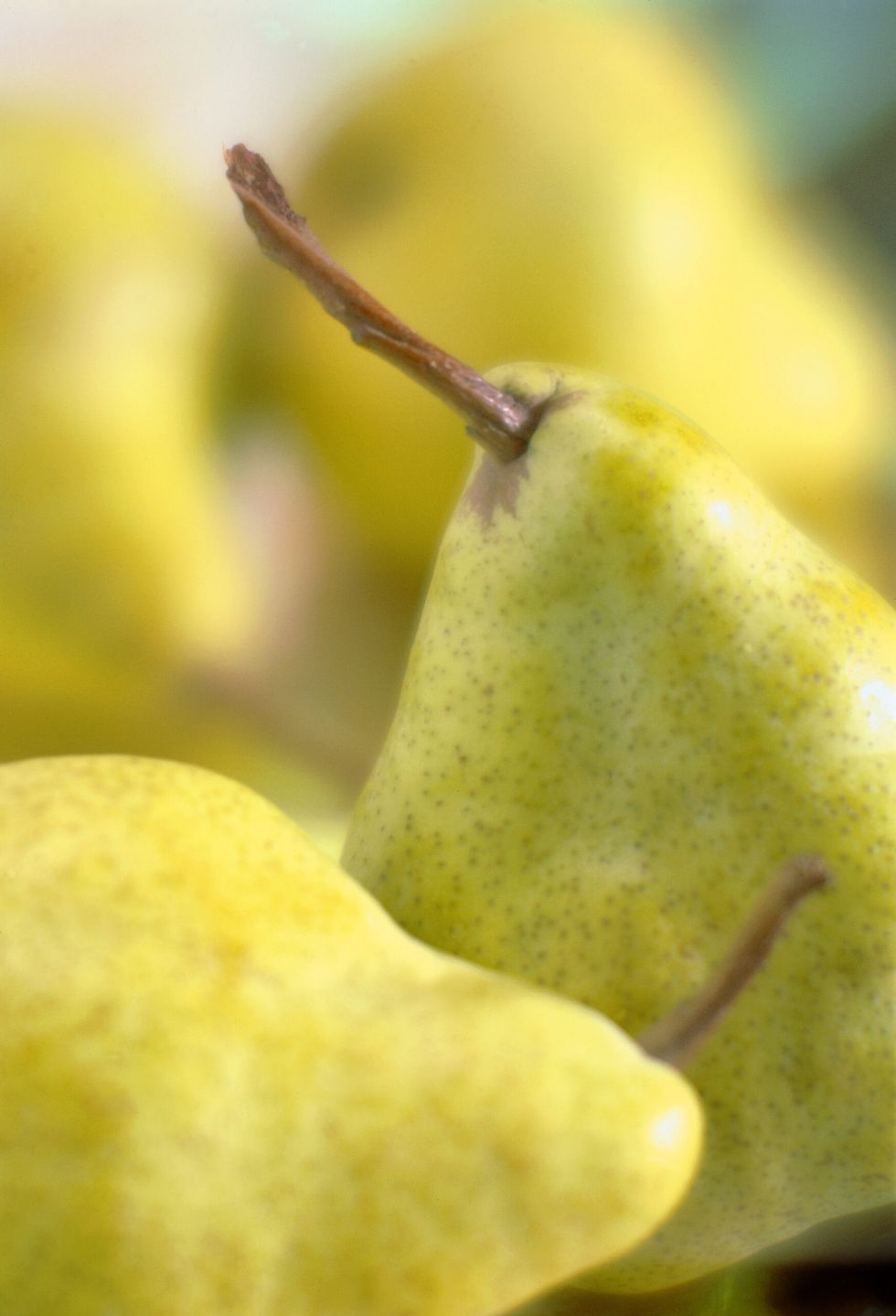 Pear is a fruit of a tree native to Asia, its cultivation dates back to ancient times. There are many varieties - already in Roman times there were about forty - many of which are also cultivated in the East. However, Italy, is now considered the largest producer.
Pears have different ripening periods, there are in fact summer and autumn-winter qualities. The summer types are many: «William», one of the most important because it is used both as a fruit and as an ingredient for preservation in syrup and for the preparation of fruit juices and grappa; the "Guyot" and the "Morettini", more common in southern Italy. Among the autumn-winter ones the most popoular are: the «Abate», the «Passacrassana», the «Conference» and the « Decana del comizio».
Pear is a fruit widely used fresh, but also in pastry-making for cakes and spoon desserts.