Pipes lined with chitlins and white beans of Spain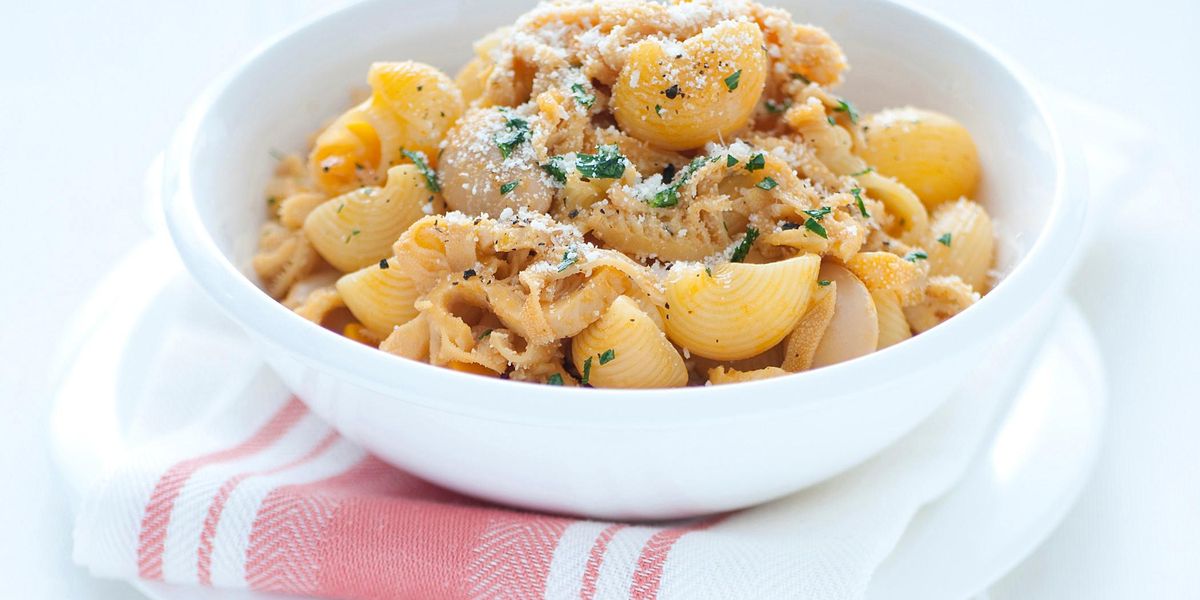 Pipes lined with tripe and white beans of Spain are a typical dish of peasant cuisine, tasty, cheap, and easy to achieve. It should be served steaming, in small portions.
If you use dried beans, soak them for at least 8 hours, drain and boil them, without salt, for about an hour; cut the chitlins into strips and wash them several times with water and a little vinegar, rinse and drain well.
Clean, wash and chop the vegetables, dry them in a large saucepan with butter; after a few minutes, add the chitlins, mix well, salt, pepper, wet with a liter of hot water, add a piece of lemon zest, then cover the saucepan and bring to a boil.
Dilute the tomato paste with a little water, mix it with chitlins and continue cooking over moderate heat for about 2 hours, adding a little hot water if necessary; add the boiled beans and remove the lemon peel. Add the pasta and bring it to cooking by joining, as you do for risotto, a ladle of hot broth whenever it is necessary. At the end of cooking the chitlins, the sauce must be quite soft.
Serve pasta with plenty of grated grana.