Pistachio cake with strawberries and ricotta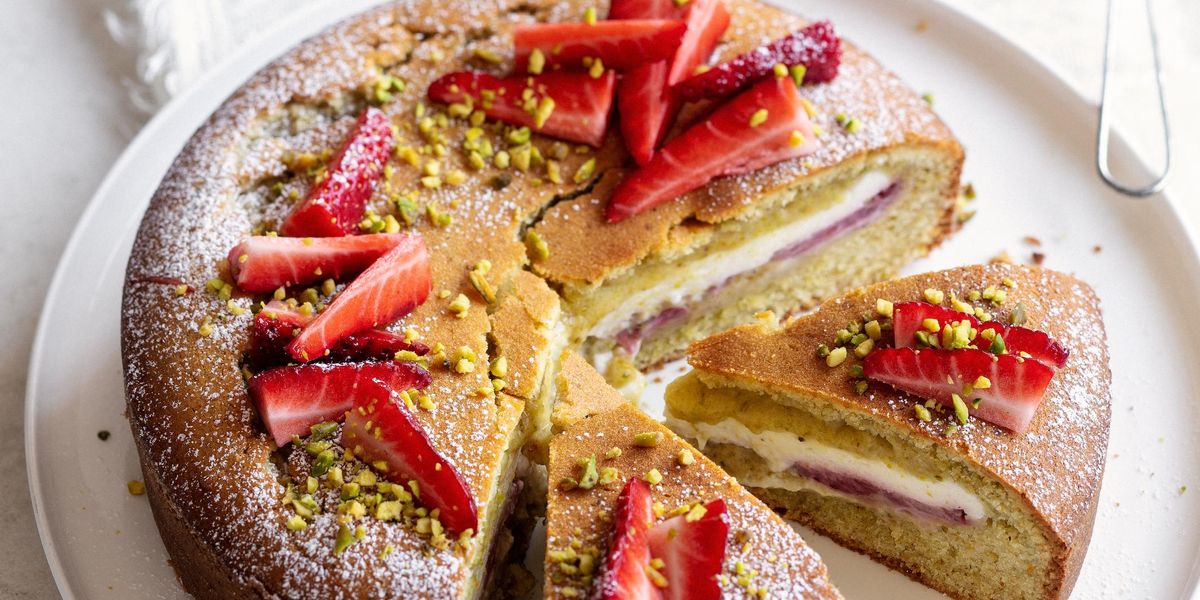 1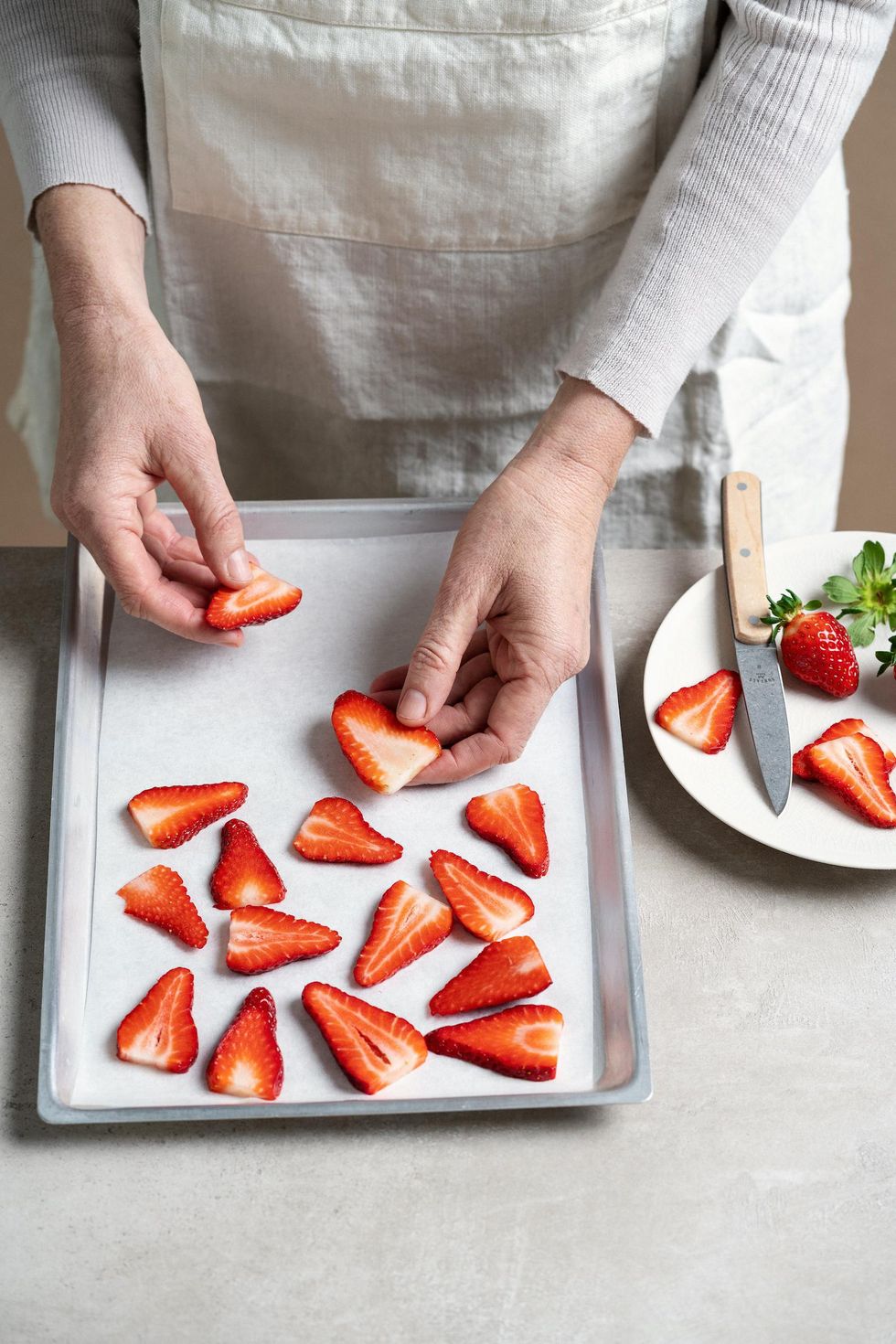 ​Rinse and dry the strawberries, remove the stalk, and cut them into slices; arrange the slices on a baking tray lined with baking paper and let them dry in the fan oven at 176°F for 30-40 minutes. Occasionally open the oven to let out the steam. Pull out the baking tray with the strawberries and raise the oven temperature to 338°F. Grease with butter and flour the sides of an 8-inch springform pan and cover the bottom with baking paper.
Work on the butter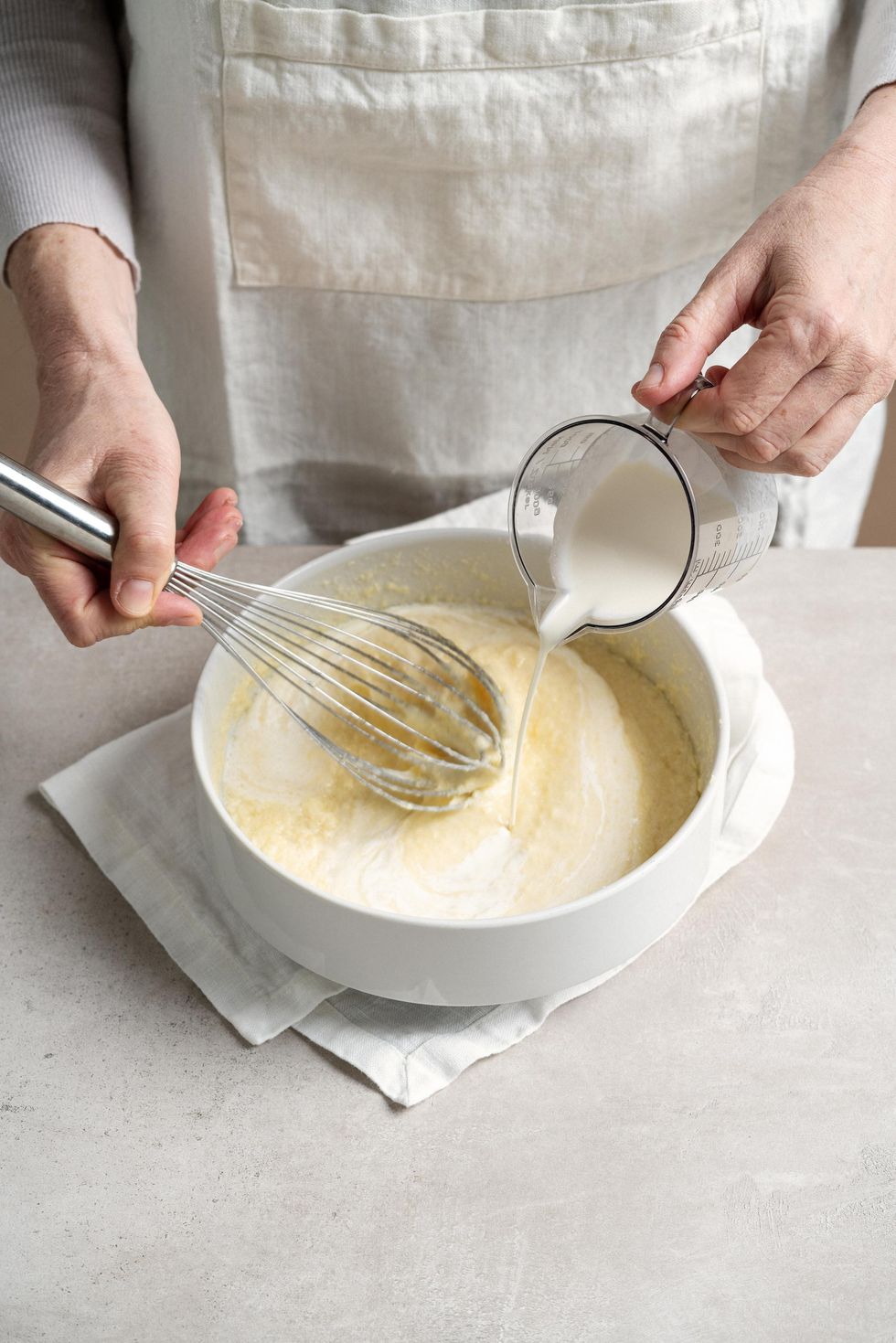 Mince the chopped pistachios with 1 tablespoon of sugar, in order to obtain a fine powder. Beat the butter with the rest of the sugar, making it clear and fluffy. Add 4 egg whites and beat the mixture with a whisk. Add the cream and mix with the whisk. Add the yeast and the sifted flour.
Add the pistachios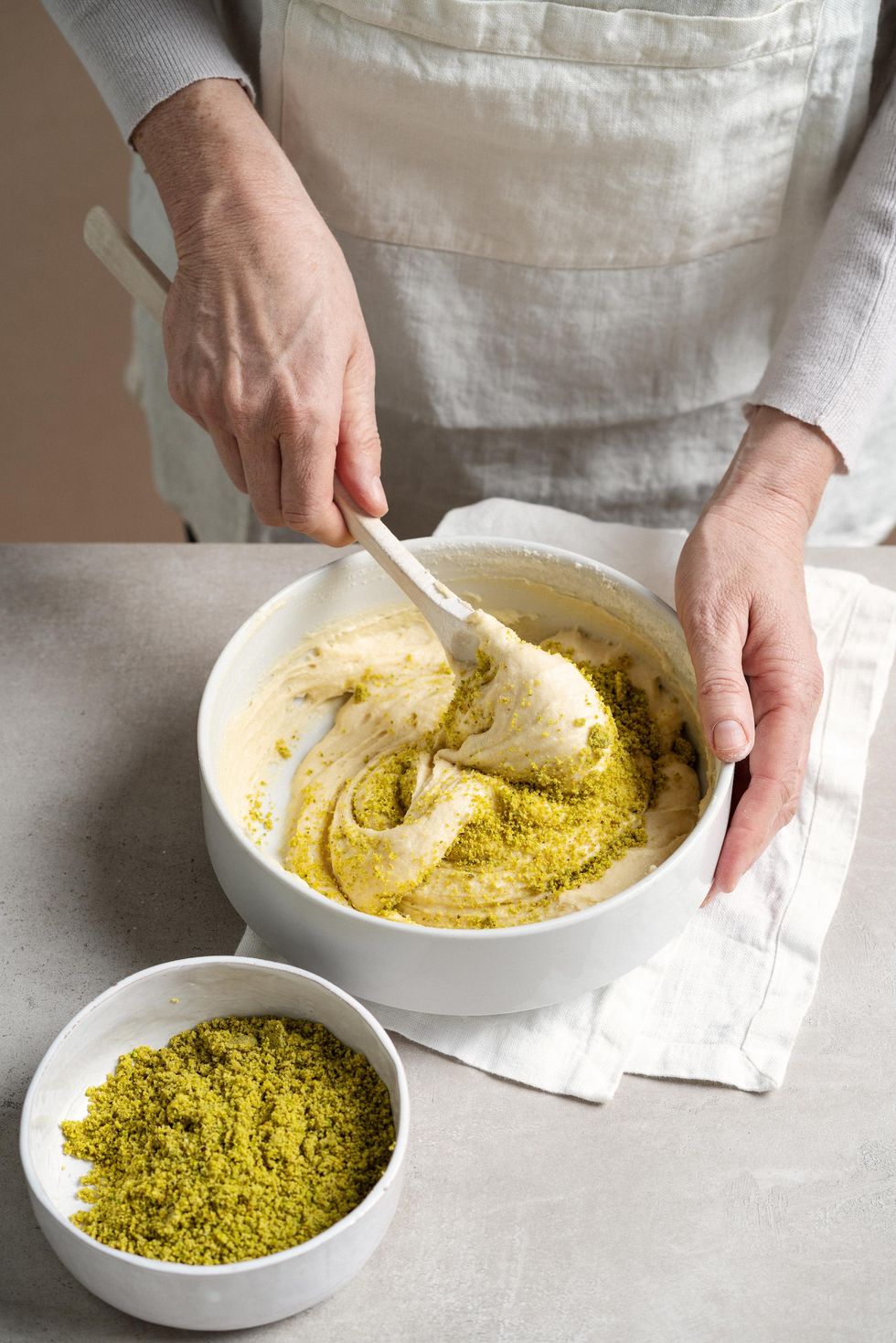 ​ Finally, add the chopped pistachios and mix with a wooden spoon. Pour half of the mixture in the springform and level it with the back of a spoon.
And again, work on the stawberries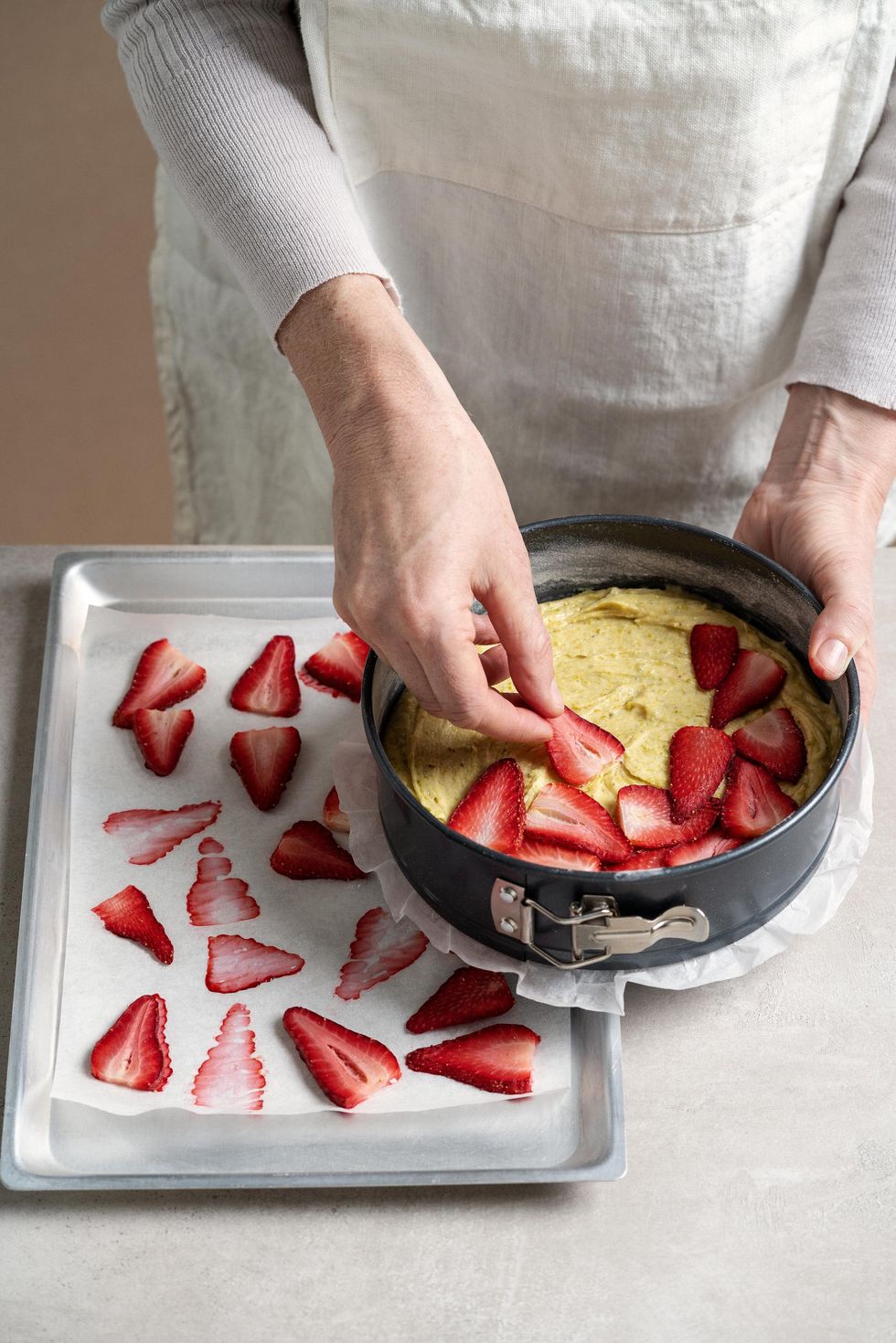 Arrange the strawberries in a uniform layer, starting from one inch from the sides.
Prepare the cream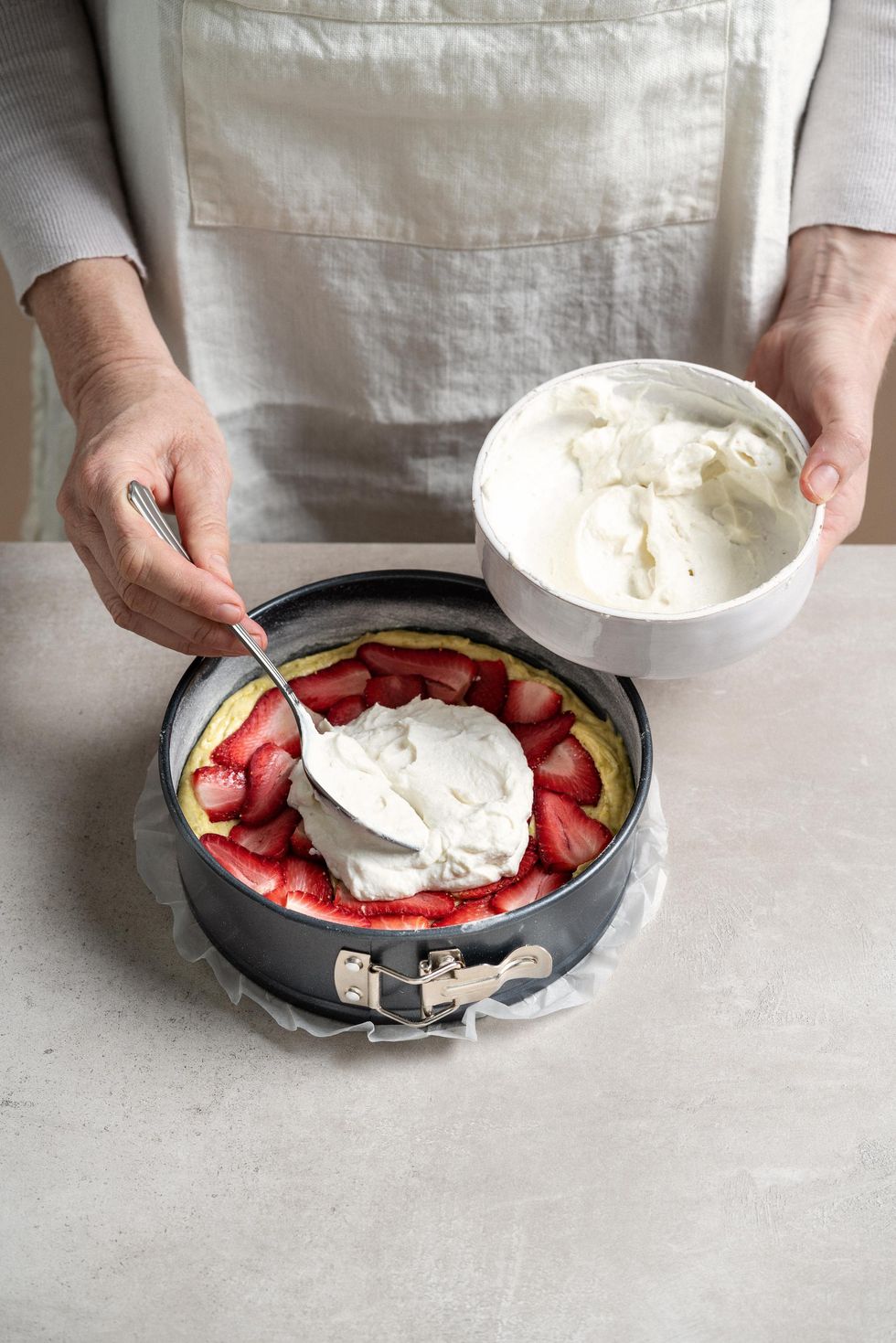 Beat the ricotta with the brown sugar and with the rest of the egg whites; then distribute the mixture on the layer of strawberries.
Almost ready to serve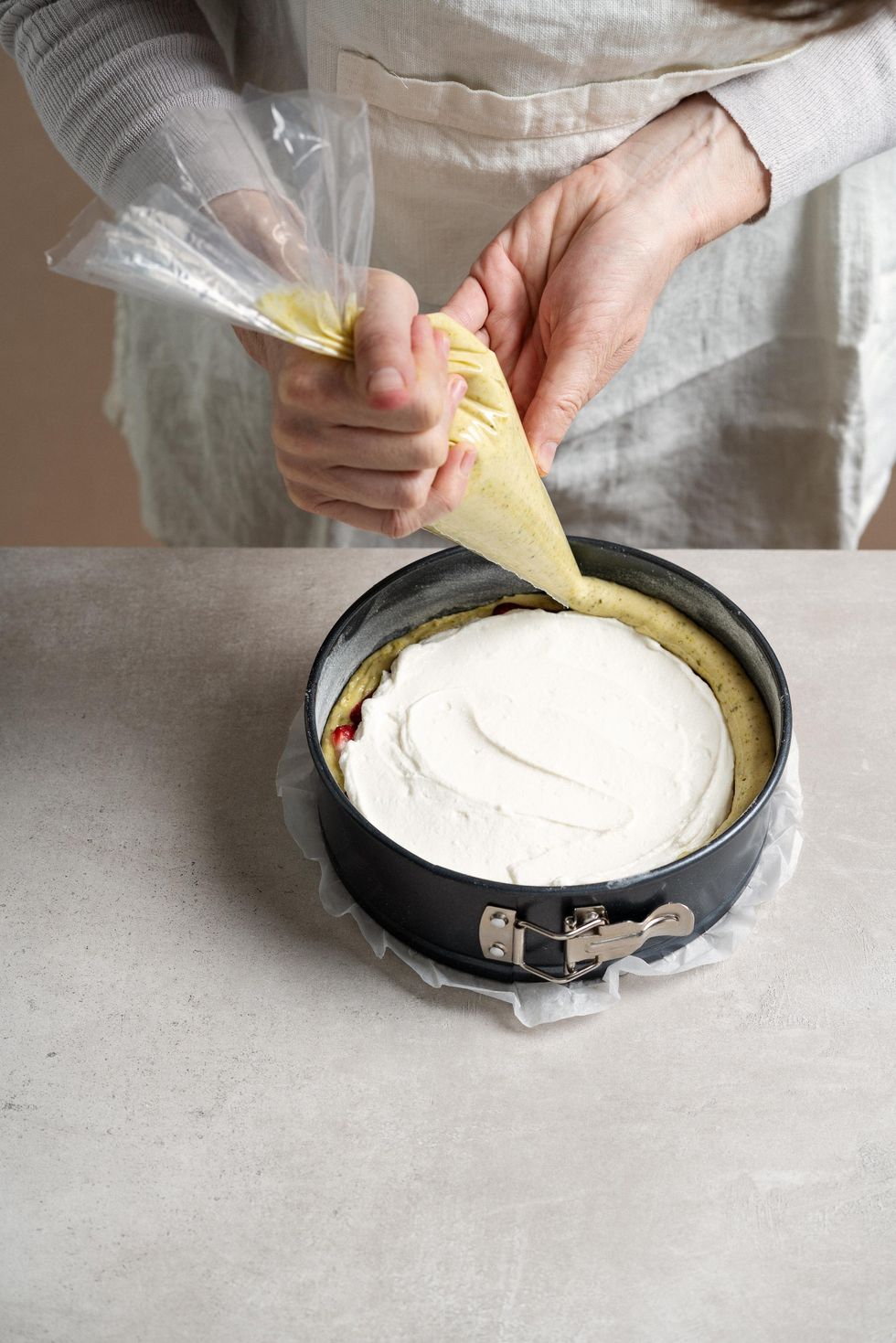 ​Soften with milk the leftover mixture, transfer it to a pastry bag and distribute it along the edge around the strawberries and slowly move towards the center until the whole surface is covered. Level with the back of a spoon, then bakes for 50 minutes. Before unmolding it, let cool the cake, and then decorate with a few chopped pistachios, some strawberries wedges, and icing sugar.