Pizza with potatoes, mozzarella and cherry tomatoes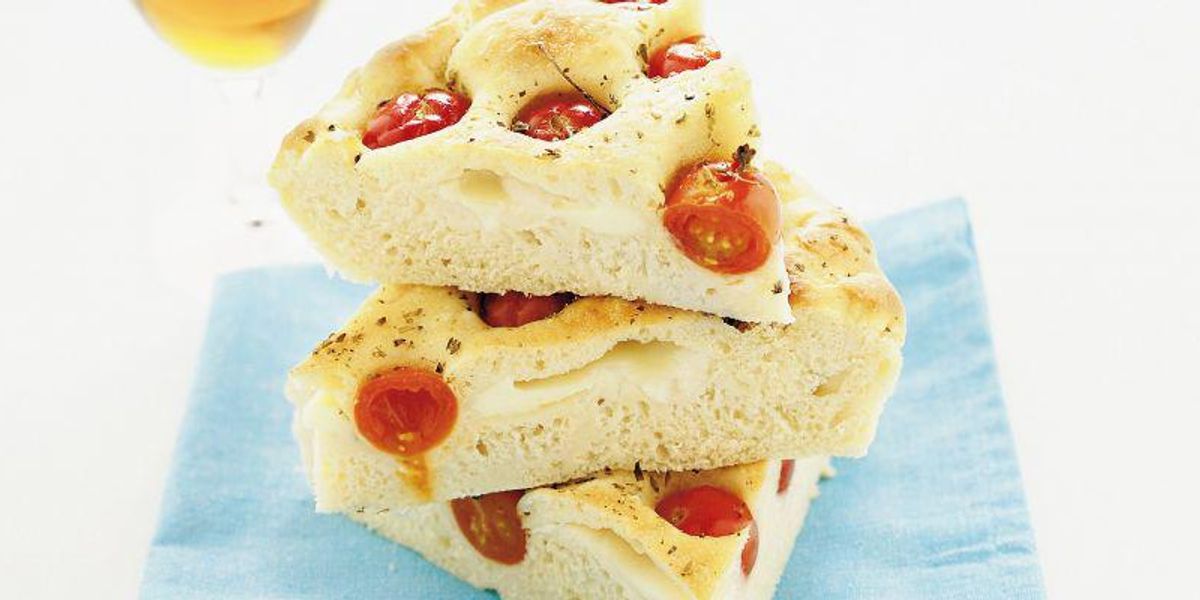 Peel, cook and squash the potatoes, then mix them with flour, pepper, 2 teaspoons of salt and olive oil and brewer's yeast (melted in 320 milliters of water). Place the dough in the turnt off oven and leave it there to rise until it doubles its volume. Afterwards, lay half of it in a baking tray of 26 cm (previously oiled and floured), then cover with mozzarella slices and add some salt and pepper.
Lay the rest of the dough and use it to cover the filling. Then, grease its surface with salt as well as 2 spoons of olive oil and water. Again, let it rise until it doubles its volume.
Add the cherry tomatoes and scatter oregano and salt across your pizza. Finally, cook everything in the oven at 270° for about 35 minutes.