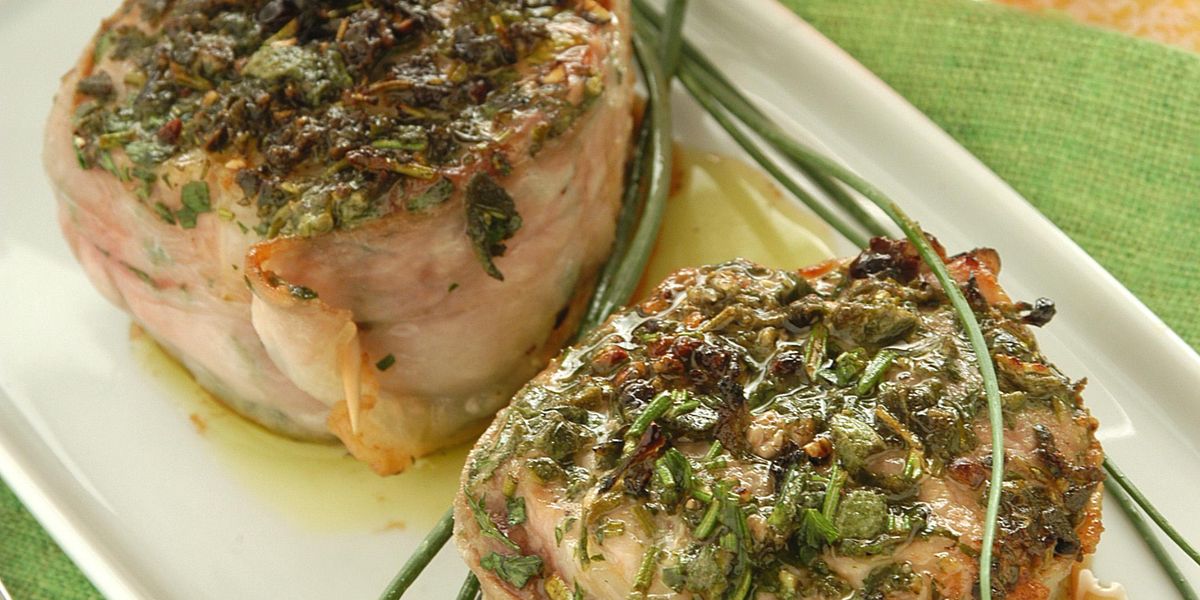 Soft and tasty slices of fillet wrapped in lard and scented by an aromatic chopped
​The pork fillet with herbs is a simple dish to make, perfect for those who do not like to spend a lot of time in the kitchen but want to prepare a second of refined meat, delicious and certainly successful; perfect for those who are a great meat-lover or for those looking for an elegant and tasty second course to be prepared for a Sunday lunch with family or for a special dinner.
​The pork fillet with Sale&pepe herbs is prepared in two steps with an excellent result! All you need is a chopped sage, rosemary, parsley, chives, pepper, and juniper to make the pork fillet fragrant and appetizing. The ideal is to cook the meat on the hot grill for a few minutes per side, so that it is rosy almost raw, and juicy internally, remaining tender to the bite. But, you can decide the right cooking of the meat, experimenting with the recipe of Sale&pepe at different cooking temperatures, to find the right balance between color, softness, and taste of your fillet with herbs! Remember, however, that the fillet should not be cooked too long because it tends to dry and lose succulence
Pork fillet like beef fillet is a fine cut because it has a soft texture, a delicate flavor. It is a muscle located in the lumbar region of the pig, below the loin, a cut of meat that has a low content of saturated fat. The pork fillet is a meat that is consumed and appreciated a bit throughout the world and every country has its own recipe; it is in fact suitable for different preparations and cooking: in the pan, in the oven, or on the grill; whole, sliced or in morsels. Click here to discover many ways to prepare pork fillet with Sale&pepe recipes!
You just have to try this Sale&pepe recipe and then try it again with another mix of aromatic herbs, putting you to the test every time with new and different flavors. But, now, try this herbal fillet: success is assured! Chop a bunch of mixed herbs (sage, rosemary, parsley, chives) and put them in a dish, add a little salt, juniper, and 4 grains of crushed pepper, and 2 tablespoons of extra virgin olive oil.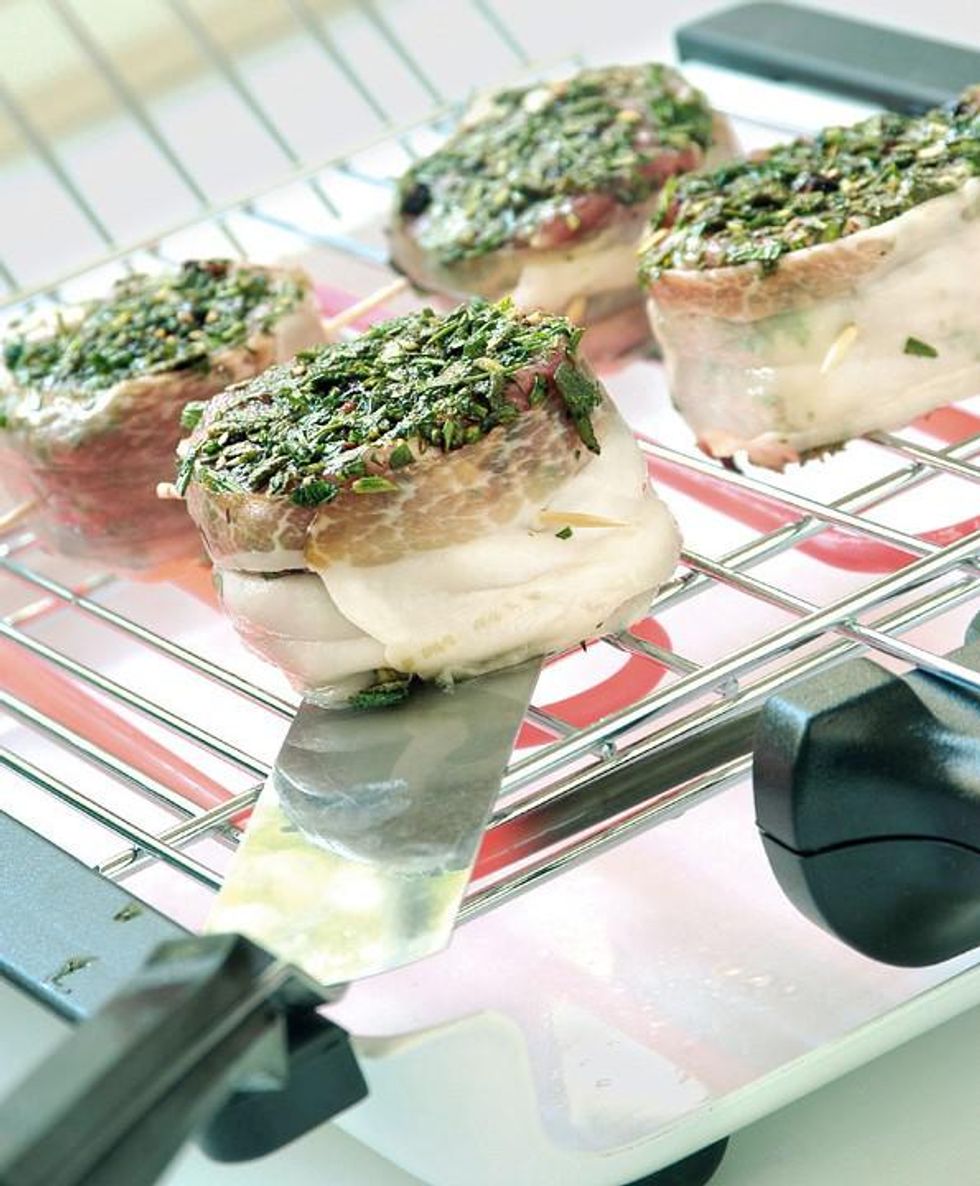 Pass 8 slices of pork fillet thick 4 cm in the mixture of herbs, wrap the edge of each in a slice of lard and fix with a toothpick. Set the meat on the already hot grill and cook it 10 minutes per part, turning it with a scoop to avoid pricking. Serve your herb pork fillet now.