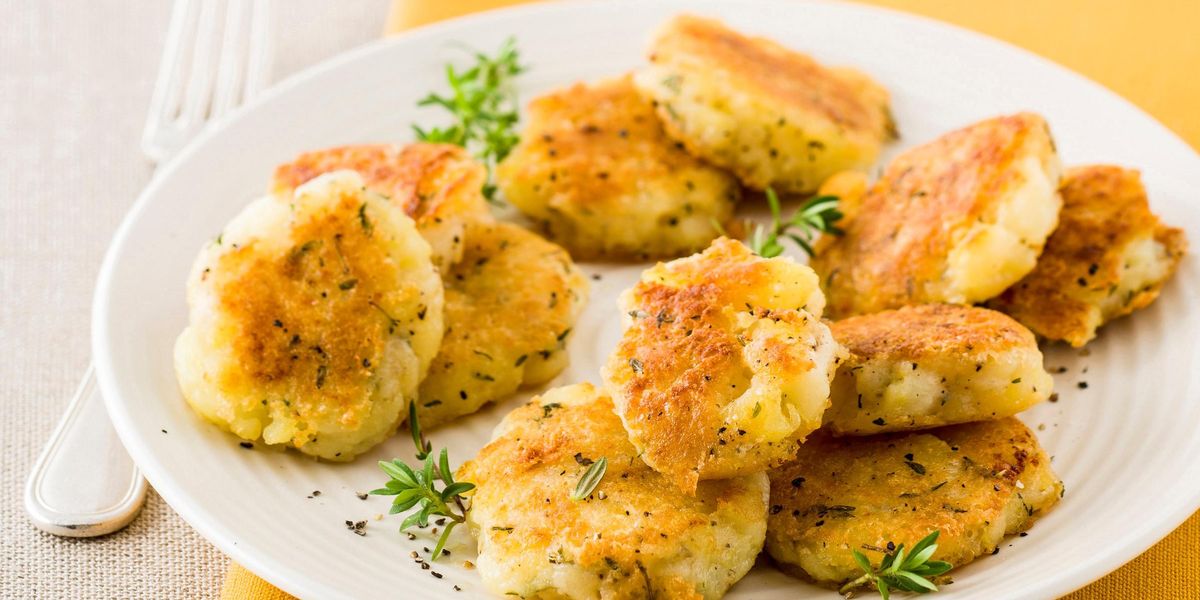 A delicious side, easy to prepare: it is perfect for those who have little time to spend in the kitchen but want to eat something tasty and homemade.
Prepare the potatoes
Fill a pot with water, put it on the heat, and wait until it starts to boil; when it boils immerse the potatoes and wait until they soften; to know if they softened, pinch them with a toothpick. If they softened, drain them; then peel them, and mash them roughly with a fork. Let cool, and add 3 ounces of grated parmesan, a pinch of chopped thyme, salt, and pepper.
Create the nuggets
With the hands, shape the nuggets, by the size of little apricots; then lightly press them. Warm a non-stick pan, add a drizzle of oil, and then the nuggets; cook for 2-3 minutes on each side; when they turn brown, serve them, still warm.