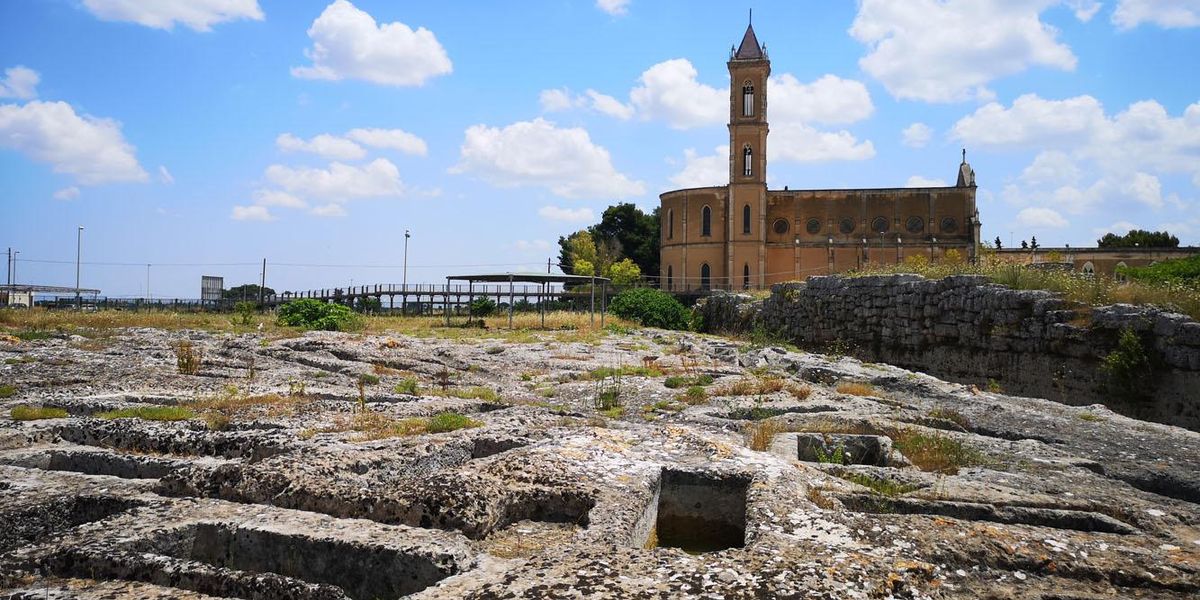 The origins of Primitivo di Manduria are to be traced back to ancient vines coming from Dalmatia, where still today are cultivated varieties, such as Plavac Mali, very similar to Primitivo di Puglia.
The proof that Primitivo wine was known since Roman times is because next to the word "vinum" they also used the word "merum" to indicate the straightforward, sincere, pure wine as opposed to the first one which indicated the wine mixed with water, honey, resins and other additives in order to make it more syrupy. Well, whereas the word "vinum" has been used in all Indo-European languages, the word "merum" has been used only in Apulian dialects, where even today good wine is called "mjier" or "mieru".
Under the name of Zinfandel is cultivated in the United States of America, in particular in California, where it represents one of the most common and appreciated red berried grapes. The name "primitivo" is originated by the characteristic early ripening of the grape, as opposed to the other varieties present in Apulia. Just like many other wines from southern Italy, Primitivo has been considered for a long time as a blending wine. The natural high alcohol by volume, the intense color and its structure, were perfect characteristics to reinvigorate the weak French wines and the ones from northern Europe. However, in the last decades has been developed among producers a greater awareness of Primitivo's potentialities. Thanks to the careful work of viticulturists, who privileged low yields and accurate vinification, they obtained intense and powerful red wines of great elegance and finesse.
There are three different types of Primitivo di Manduria: the dry red one, certainly the most renowned and produced in higher quantities, is the classic red wine we drink during meals; the Primitivo Dolce, whose alcoholic content can reach 16%, perfect to be served at the end of meals and desserts, and finally the liqueur obtained by adding brandy to the dry red wine.
Primitivo grape is characterized by good productivity, which in order to obtain quality wines must be controlled and contained, in order to have grapes of high aromatic value. Vineyards are usually still cultivated with the alberello system, according to the ancient method of viticulture of ancient Greeks.
Primitivo is usually vinified alone and often aged in wood, both in barriques and in bigger casks, such as tonneaux. These wines are usually warm for their alcohol by volume and smooth, with the smoothness however aimed at balancing a tannic texture of respect and sometimes biting, creating a whole that in the best expressions is surely fine and harmonic.
Tasting notes
Primitives of this kind have good longevity, also thanks to the high content in polyphenols, whereas simpler versions are less elegant and show a lesser predisposition to improve in the medium term. Besides dry wines and reserves, the grape also gives life to Primitivo Dolce Naturale DOCG, a sweet wine unknown to most of people, which with an alcohol by volume of 16% and a sugar content not less than 50 grams per liter is an excellent meditation wine.
Food Pairing
Primitivo can be matched with elaborated main courses based on red meat such as horse stew, roast buffalo, salmì wild boar or a more common mixed grill. It is also interesting to be matched with very mature hard cheese, such as Pecorino Romano, Taleggio, Reblochon, Quartirolo, Murazzano and Formaggio di Fossa.