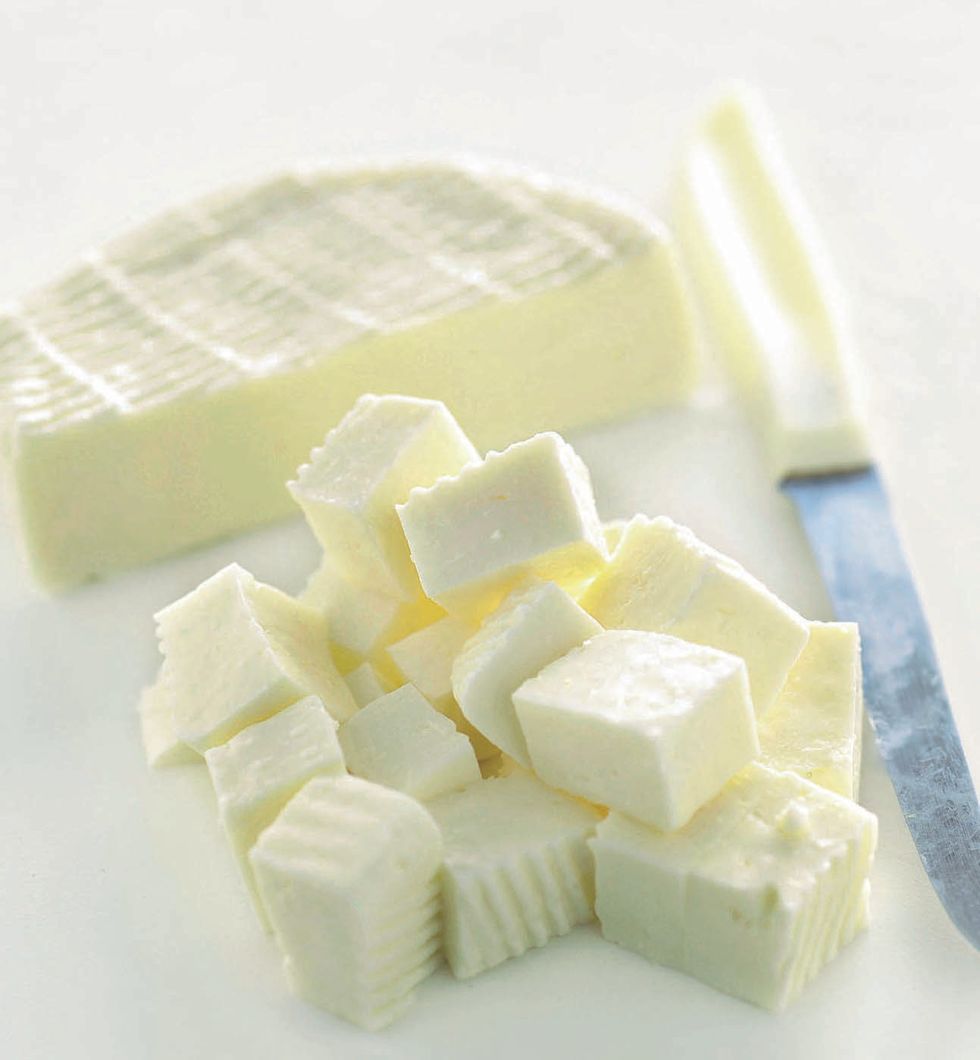 Primosale is a fresh and young table cheese that has its origins in Sicily, where it is called " primusali ". Traditionally, primosale was produced with sheep's milk, but cheese made with mixed, cow and sheep milk, or even just cow's milk, bears the same name and is aged for a period of 7-15 days.
The processing of the primosale is always the same: raw and whole milk is curdled, compressed into shapes (round or rectangular), sometimes adding black peppercorns, chilli or other spices, and then left to harden; the forms are then subjected to a single salting (hence the name), by hand or in brine, and then left to mature for about a week.
The result is a porcelain-white cheese with a soft and compact consistency, grainy and with slight holes. As with other soft cheeses, the first salt has a delicate taste where the taste of milk stands out, with acid notes, but also sweet if it is made with sheep's milk and goes well with summer vegetables.
For these characteristics and for its malleable consistency, primosale in the kitchen is very versatile as a "base" for many recipes, such as in the filling of savory pies and mousses. After purchase, it should be consumed quickly. At the supermarket it can be found both in trays and in bulk at the deli counter.