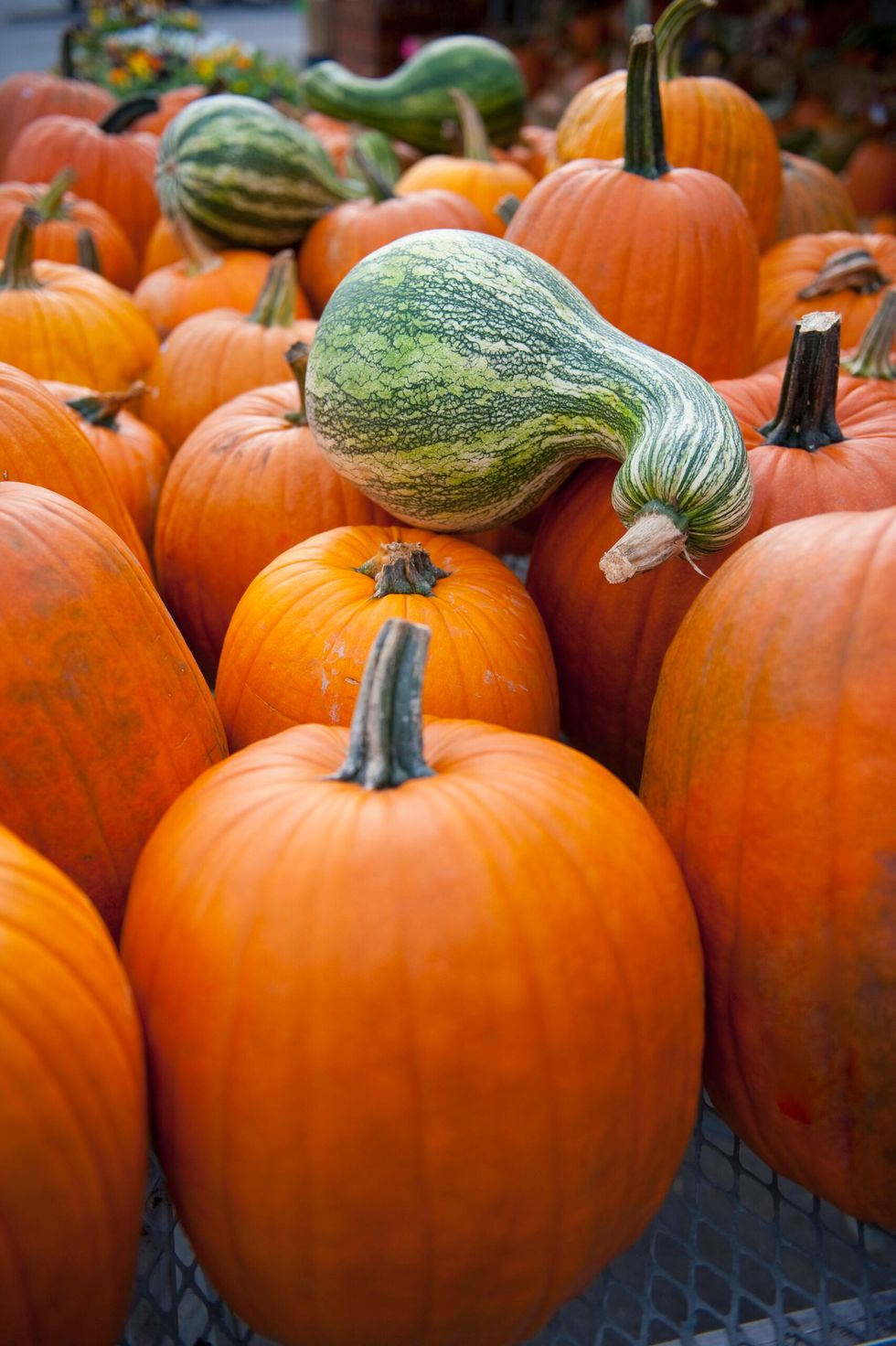 Pumpkin is a herbaceous plant native to the Americas, belonging to the Cucurbitaceae family. The fruit, a berry with a very hard skin of enormous size and different shapes, is called "pepo".
Among the cultivated species, the most famous are: the "Cucurbita maxima" or common pumpkin, and the "Cucurbita moschata" or crookneck pumpkin. The first has large spheroidal fruits, more or less flattened, with a greyish-green or orange-yellow skin and yellow pulp. The latter, very firm, is hollow in the central part (in some varieties) and there are numerous and large white and flat seeds. Among the varieties with flattened fruit, we remember the «Marina di Chioggia». Among the types with giant fruit, we point out the «Mammouth», the «Quintale» and the «Melone Gigante». To the 'Cucurbita moschata' species, with elongated, cylindrical, and large diameter fruits, belong the 'Piena di Napoli' and the 'Piena di Chioggia'.
Pumpkin is used for side dishes, soups, stuffed with tortelli, and pasta sauces. It is also excellent baked in the oven, in a pan, and can also be used for sweet preparations.