Pumpkin and walnuts pesto with cinnamon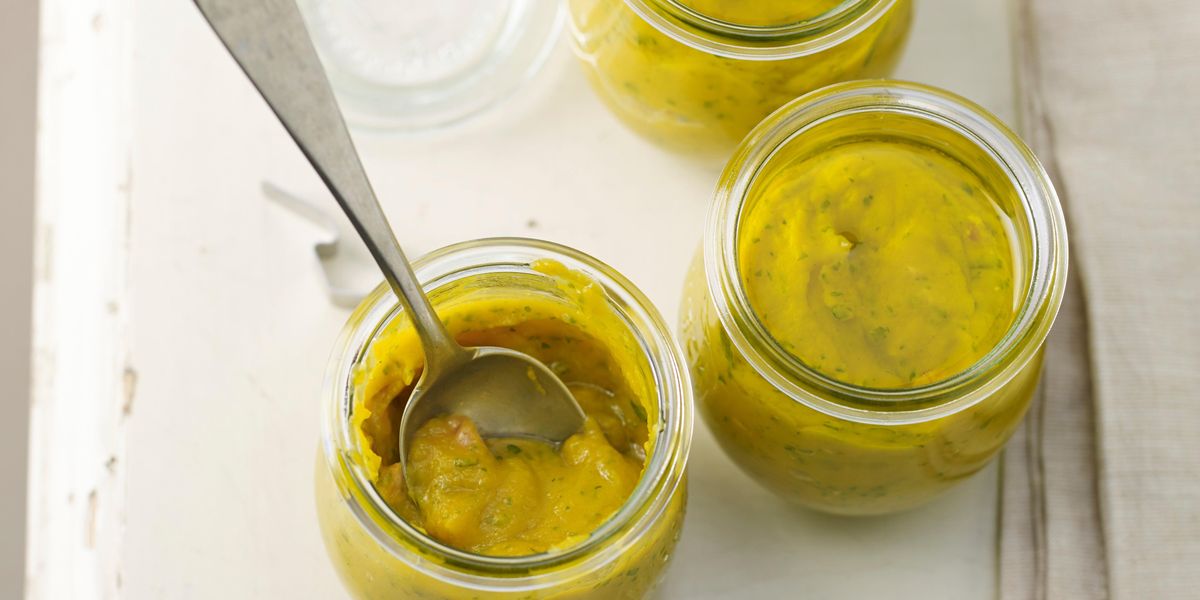 If you want to surprise your guests with a tasty, flavorful, and aromatic first dish, prepare the pumpkin and walnuts sauce with cinnamon, and use it with pasta! Success is assured!
The quantities indicated in the ingredient section are to fill 2 jars of 10 ounces.
Cook the pumpkin and the shallot
Wash the pumpkin, peel it, and weigh 18 ounces of flesh. Cut it into little cubes, place them on a baking tray lined with baking paper, cover them with aluminum foil, and cook in preheated oven at 360°F for about 40 minutes, until they get tender. Clean the shallots and cut them into thin slices; put the slices in a braiser pan with 4 tablespoons of extra virgin olive oil, put the lid on, and cook on low heat until they get transparent and tender. Then turn off the heat and let cool.
Blend and preserve the pumpkin and walnuts pesto
Put the cooked pumpkin, the shallots, 2 ounces of extra virgin olive oil, the cinnamon, the walnuts, the ginger, the mint leaves, a pinch of salt, and a pinch of pepper into the mixer, and blend. Then pour the pumpkin and walnuts sauce into sterilized glass jars with lids. Fill the jars with the sauce, cover with extra virgin olive oil to the brim, and close the jars with the lids. Preserve in a cold place.