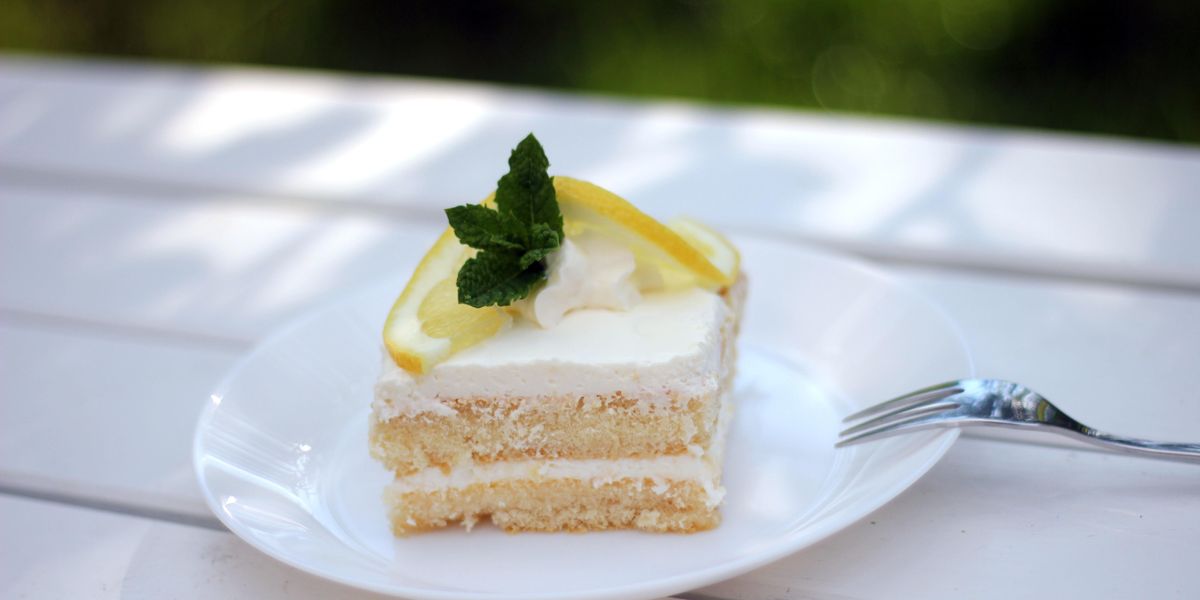 This Sardinian lemon cake is enriched with ricotta. It's soft and moist but is not a traditional cheesecake. Use cow's or sheep's ricotta and have all your ingredients at room temperature at the start for best results.
Grease a 9inch/ 22cm round cake or springform pan. Line the bottom with wax or parchment paper. Grease the paper. Dust with flour, shaking the pan to remove any excess. Set aside.
Preheat the oven to 350°F/180°C/GasMark4.
Cream the sugar and butter together until smooth. Beat in the ricotta. Add the egg yolks one at a time, beating after each addition. Add 2 tablespoons of the flour, the lemon zest (rind) and the lemon juice.
Sift the baking powder with the remaining flour. Add this to the batter, beating until well blended only.
Beat the egg whites until they form stiff peaks. Fold them delicately into the batter to keep as much air in them as possible.
Turn the mixture into the prepared pan and smooth the top with a knife. Bake for 45 minutes, or until a cake tester inserted in the center of the cake comes out clean. Let the cake to cool for 10 minutes before turning it out onto a cooling rack. Dust the cake with icing (confectioner's) sugar before serving, using a decorative stencil if you like.