Risotto with white asparagus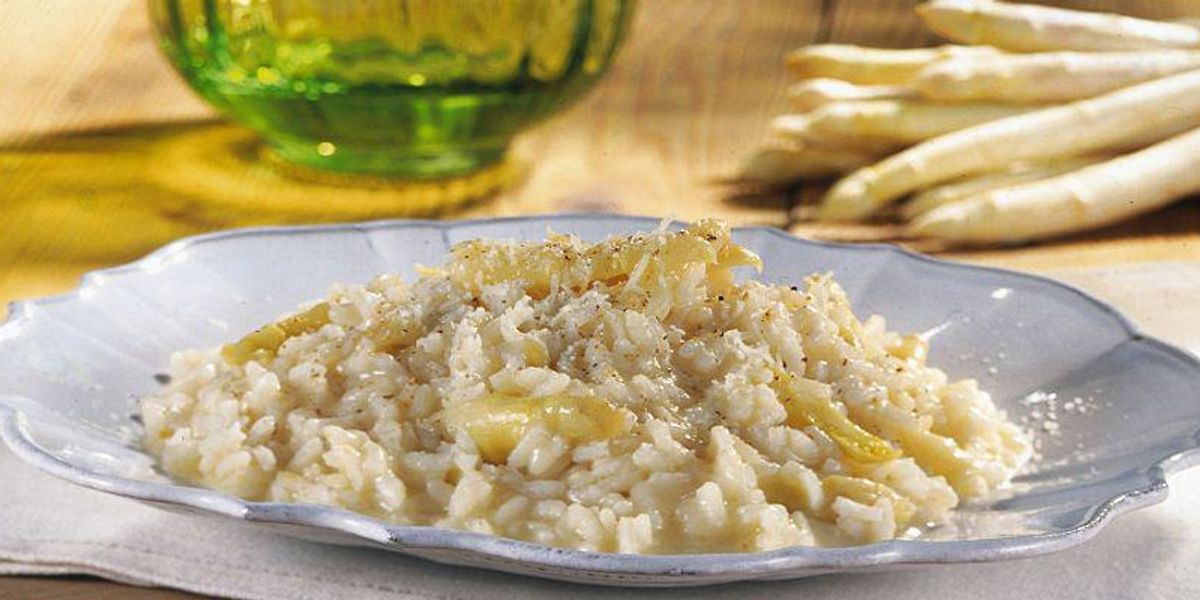 An exquisite main course seasoned with asparagus and sparkling wine, perfect to surprise your guests. See the recipe below!
Clean and wash the asparagus, cook them in a steam pot for about 15 minutes, leaving them still al dente. Keep aside the tops and roughly cut the stems. Peel the onion and chop it finely.
Brown 60 grams of butter in a saucepan, then add the rice and leave it to roast a little. Join the stems to the rice and add some vegetable broth. At this point cook it for at least 16 minutes, stirring and gradually adding broth when needed.
Now add the sparkling wine and the asparagus' tops. Keep on cooking with broth until the rice is ready.
Turn off the stove and mix the remaining butter as well as the grated cheese to the asparagus rice. Leave it to rest for a moment and finally serve with a dash of white pepper.