Saffron risotto with porcino mushrooms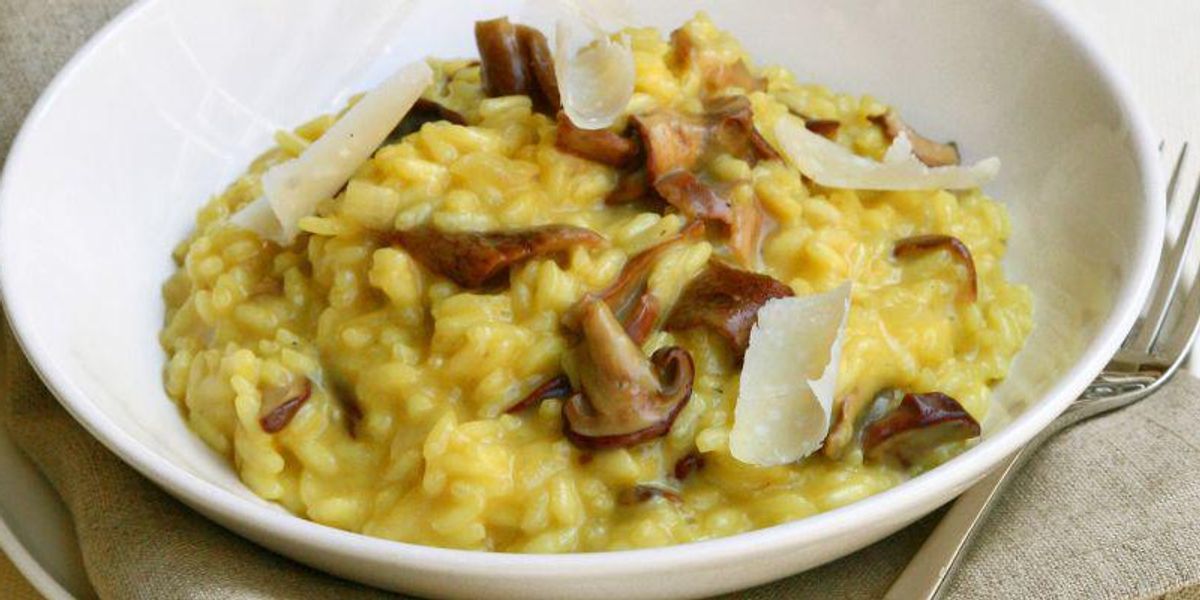 Try this version of the classic saffron risotto, enriched by the flavor of the mushrooms!
Soak the mushrooms in lukewarm water for 15 minutes, then filter them, keeping their water aside. Cook the mushrooms in a pan with a dash of olive oil, 2 spoons of white wine and balsamic vinegar for 5 minutes. In the meantime, prepare the meat broth with the mushrooms' water that you've kept aside.
Finely mince the onion and sauté it at low heat in a saucepan with 10 grams of butter and a dash of olive oil. When the onion is transparent, increase the heat, add the rice and leave it toast for 2 minutes, mixing it, otherwise the rice will attach to the pan.
At this point, simmer with white wine until reduced and add one ladle of hot meat broth at the time until the rice is fully cooked; 2 minutes before the end of the cooking add the saffron (previously diluted in the remaining broth) and stir. Finally add the mushrooms as well as the remaining butter and the grated parmesan cheese; mix the rice vigorously and let it rest for 2 minutes. Then serve the saffron rice with porcino mushrooms with a few flakes of parmesan cheese.