Saffron risotto with prawns and oranges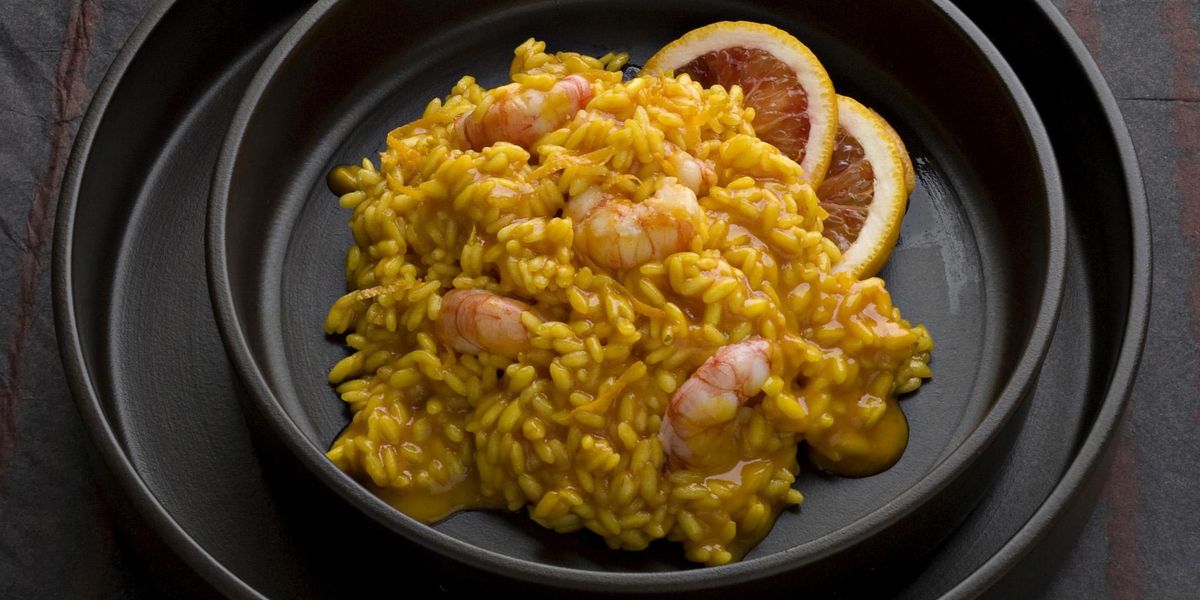 How to cook a sweet saffron risotto? By adding prawns and orange.
Cook the prawns
Peel the garlic and brown it in a frying pan with 2 tablespoons of oil, add the prawn tails and leave to gain flavor for 5 minutes over high heat. Discard the garlic.
Toast the rice
In a casserole, sauté the peeled and chopped onion with the butter and a little bit of oil. Toast the rice, pour in 1/2 glass of wine and add 1 ladle of hot broth in which you have dissolved the saffron and tomato paste. Bring the rice almost to cooking, adding some hot stock a little at a time and stirring often with a wooden spoon.
Get the dish ready
Season with salt, add the prawns and cook for 1 minute. Off the heat, add a bit of butter and sprinkle with grated orange zest.