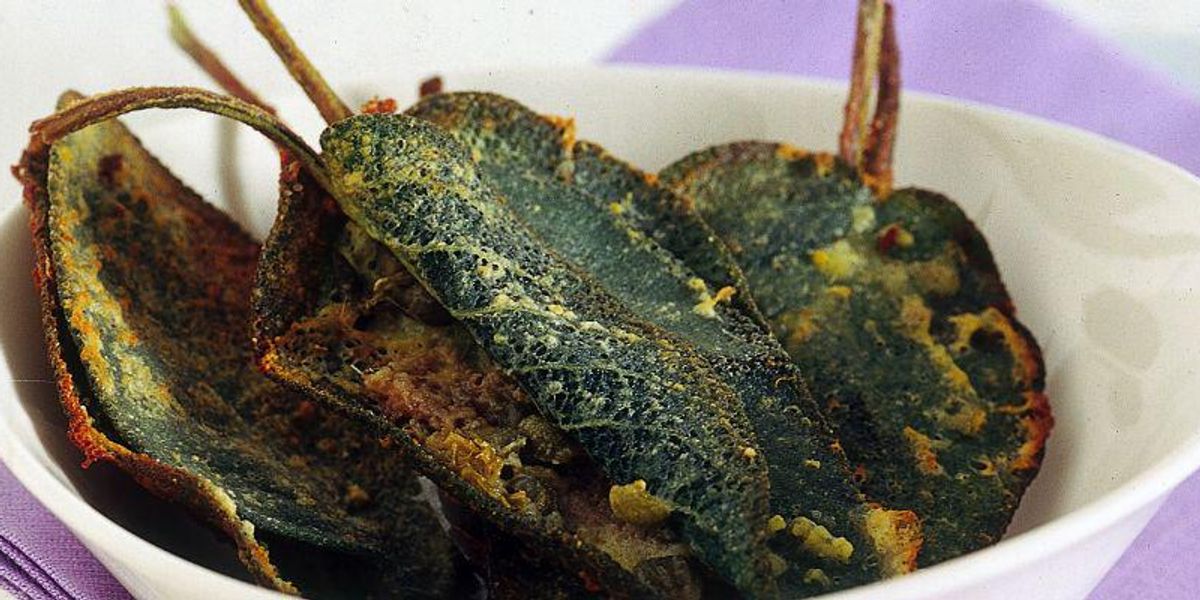 Prepare the batter
Wash and dry the leaves of sage. Then bone the anchovies, remove the salt in excess and mince them along with some capers.
Take a bowl and mix milk, flour, 1 egg, salt and grated lemon zest. Whisk the mixture carefully and then let it rest for 15 minutes.
Cook the sage fritters
Spread the anchovy sauce on half of the sage leaves and use the other half to cover the first half in order to create some mini sage sandwiches.
Dip the sage sandwiches in the previously prepared batter, fry them in boiling vegetable oil and serve while they are still hot.