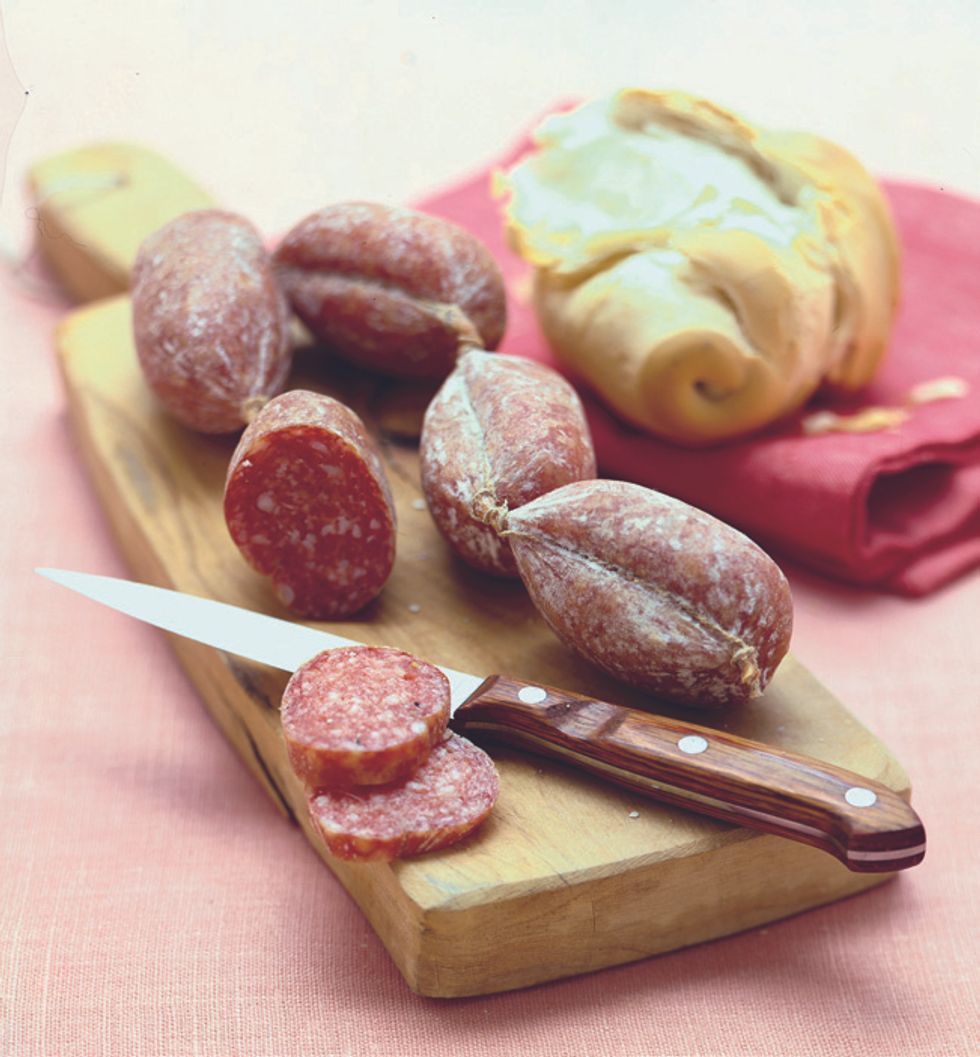 The small size (less than 350 g) of salamini alla cacciatora make them practical to enjoy as a snack and allow you to buy a whole salami, not already sliced, but suitable for reduced consumption.
When cut, the slices have a compact but soft consistency and a delicate aroma; the taste is particularly sweet , another very appreciated feature. The Italian Salamini alla Cacciatora Dop are the most popular among the PDO and PGI cured meats (about 65%). They are produced in 11 regions by the 28 companies of the Consortium, concentrated in the Center-North, where pigs destined for production are also raised.
The minced meats for the salami alla cacciatora are kneaded in vacuum machines with garlic, salt, pepper and possibly wine, stuffed and subjected to a short seasoning (about 10 days). Compared to many years ago, today the "cacciatorini" contain less salt (-18%) and less fat (-4%), thanks to the refinement of the techniques in the maturing phase.
They can be sold in bulk or vacuum-packed in order not to lose moisture and to preserve their characteristic softness.