Sale&Pepe Wine Region Introduction: Trentino-Alto Adige
Small village of Faver, famous for wine production. Italian Alps, Cembra valley, Trento Province, Trentino Alto Adige, Italy, Europe
This is a region of two halves: the mountainous Alto Adige, whose capital is Bolzano, or Bozen, and Trentino, with its capital, Trento. They are both self-governing provinces. The region is bordered by Switzerland and Austria and is one of northern Italy's highest regions. The Alto Adige, in the Dolomite Mountains, was part of Austria until 1945. Here the first language is German, not Italian, and streets and towns often have names in both languages. The culture and architecture is also Germanic in style, with medieval schloss castles punctuating the landscape. Its German name is Südtirol, or South Tyrol.
The landscape is alpine, with terraced vineyards in the valley of the Adige in the foothills of the mountain range. The principal DOC is Alto Adige or Südtirol, with various subzones, and the wines, almost without exception, are based on single grape varieties. The region includes some of the highest vineyards of Italy – and even Europe – with the IGT of the region appropriately called Vigneti dei Dolomiti. Valle Isarco, or Eisacktal, and Valle Venosta, or Vinschgau, are two smaller DOCs.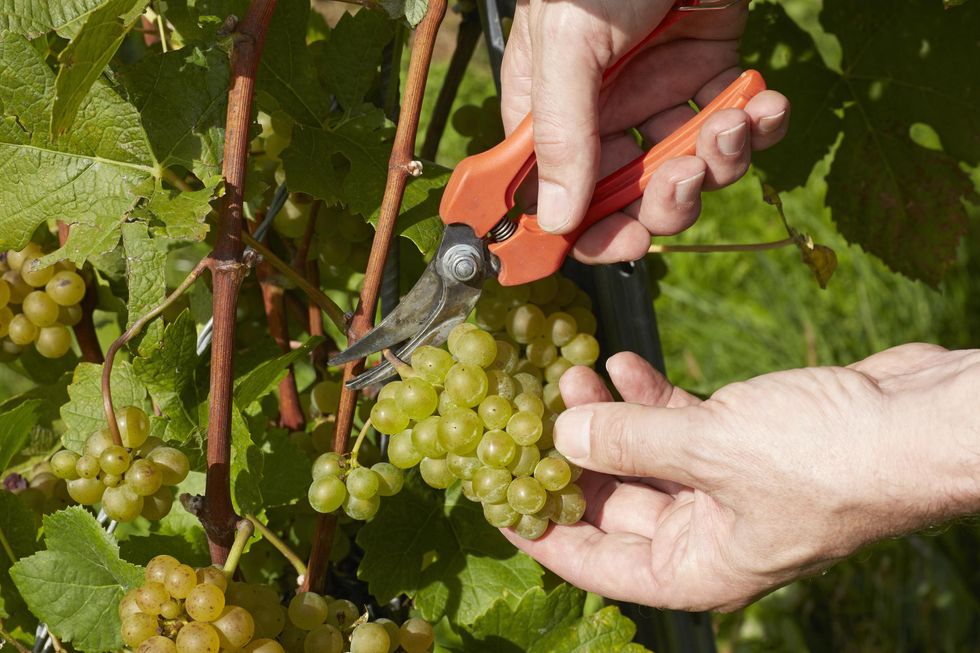 The principal grape varieties for white wine are Chardonnay, Pinot Grigio and particularly Pinot Bianco, as well as Sauvignon and Gewürztraminer which may have originated from the village of Tramin. For red wine Schiava, or Vernatsch, is most widely planted, while Lagrein is an indigenous variety producing characterful wines. Amongst the international red varieties, Pinot Noir is particularly successful here, gaining perfumes from the altitude of the vineyards and the cool nights and warm days.
Trento is the town at the centre of Trentino, with vineyards in the southern part of the Adige valley. Here the scenery is less dramatic that in Alto Adige. Trentino is also the name of the DOC that covers the whole area. Pinot Grigio is important here too, as is Chardonnay, particularly for classic method sparkling wine, which is called Trento DOC. For red wines, there are two varieties that are peculiar to the region. Teroldego makes the DOC of Teroldego Rotaliano, with flavoursome red wines, while Marzemino is more fragrant and perfumed.