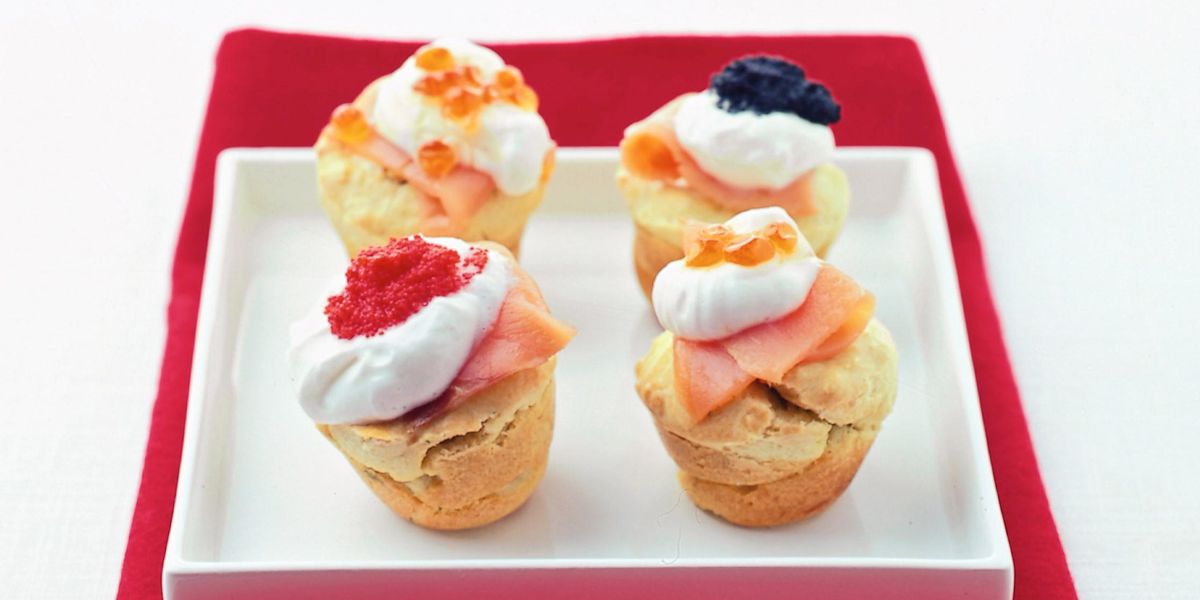 A really delicious dish, made out of natural ingredients: follow this recipe and create your salmon muffins
Mix the ingredients
Start by mixing 2 eggs with a pinch of salt, ½ cup of milk, 10,5 oz of flour, a teaspoon of powdered yeast, 3,5 oz of melted butter, a tablespoon of thinly chopped fresh chives, and a tablespoon of wild fennel.
Complete the dough
Stir the muffin mix using a wooden spoon, until it will turn creamy and smooth. Pour the dough into buttered and floured muffin molds.
Bake, complete, and serve
Bake the muffins at 360°F for 20 minutes. Whip 1 cup of cream and add 2 ounces of thick yogurt. Let the muffins cool and add on them the sliced salmon. Then, decor the muffins by adding some cream and a teaspoon of salmon roe.