Salmon ravioloni with pink pepper butter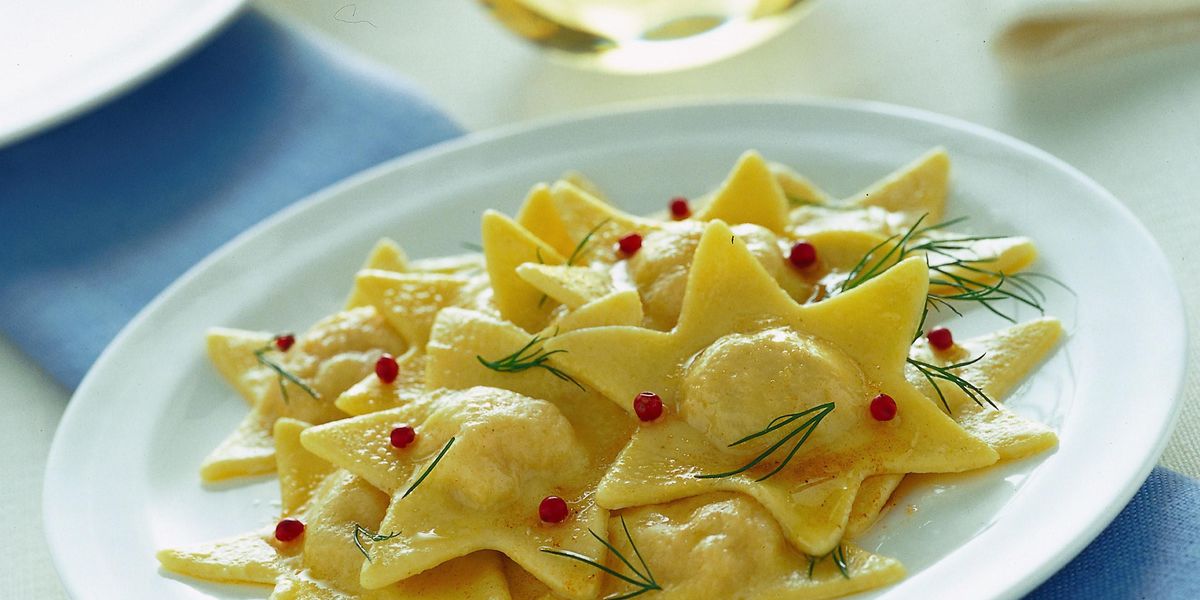 They are exquisite star-shaped ravioli, filled with smoked salmon and potatoes, seasoned with melted butter flavored with pink pepper; perfect to celebrate the holidays born
Prepara il ripieno: Lessa le patate con la buccia, sbucciale e schiacciale; fai appassire lo scalogno tritato in un tegame con 10 gr di burro, uniscilo alle patate, aggiungi il salmone affumicato tritato e regola di sale.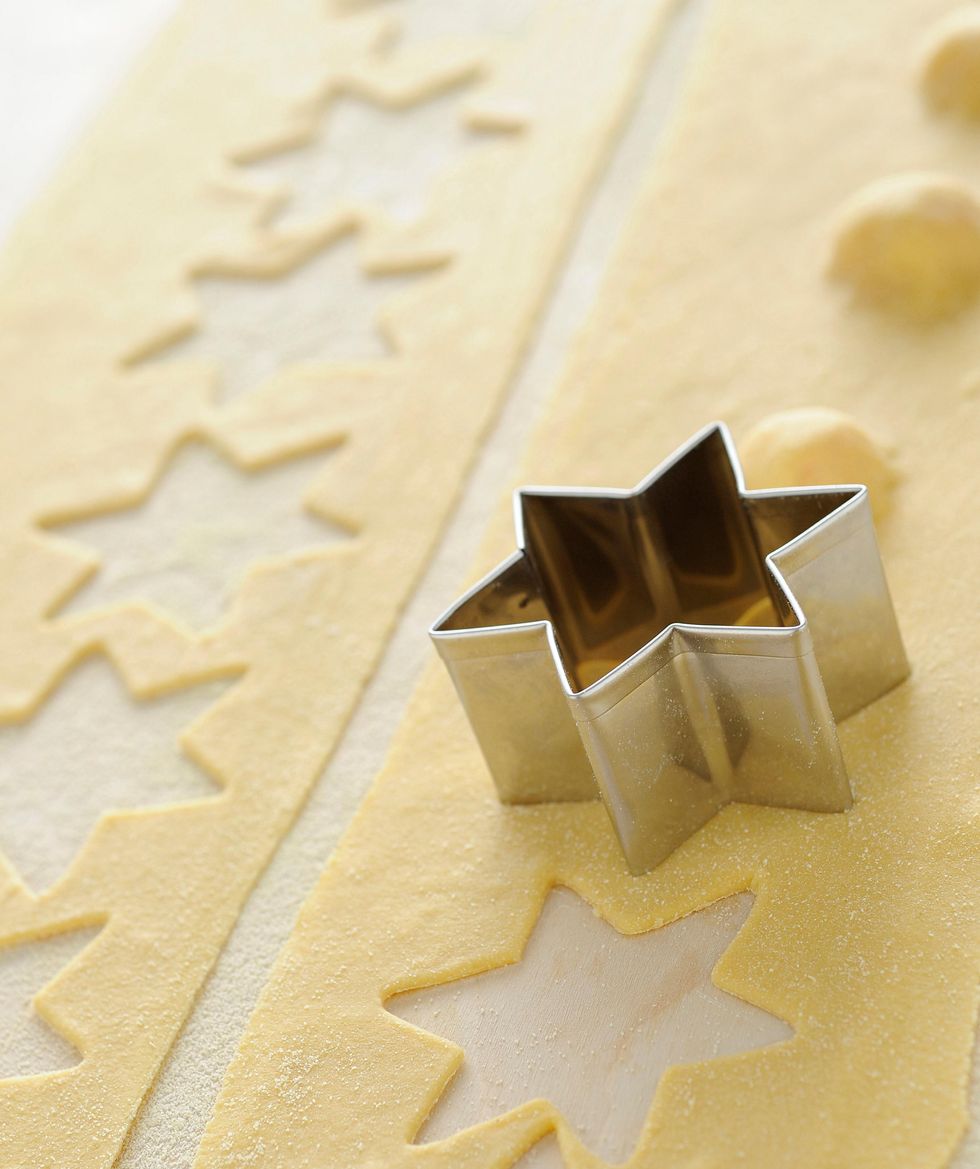 ​Get the dumplings ready. Mix and sift the white flour and durum wheat semolina, on the pastry board, form the fountain and add a pinch of salt on the edges; shell the eggs and lightly whisk with a fork. Knead the ingredients with your hands for about 10 minutes, until you have a smooth and firm dough, form a ball, wrap it in the film and let it rest for 10-15 minutes. Spread the dough into thin sheets, cut into strips 3-4 ounces wide, spread the filling on half of the strips in well-spaced piles, and cover with the other strips of dough; make the edges of the dough stick together by lightly tapping them with your fingers around the filling, then cut the ravioli with a star-shaped cutter of about 3 ounces (from one tip to another).
Prepare the dressing and complete. Lightly brown the remaining butter in a non-stick frying pan and cook with a teaspoon of crushed pink pepper and dill, washed, dried, and cut with scissors. Cook the ravioloni in plenty of boiling water slightly salted, drain and pour immediately into the pan, and season with melted butter flavored with pink pepper. Distribute the salmon ravioloni with pink pepper butter, complete the portions with a little cut dill and a few grains of pink pepper and serve.