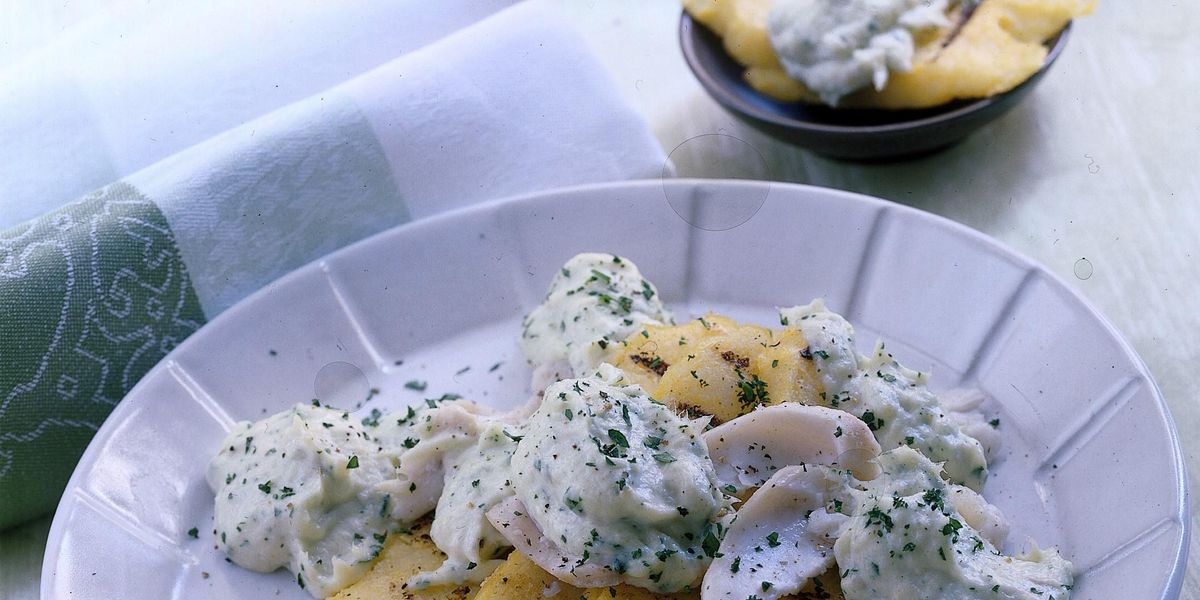 A traditional but really tasty combination of cod and polenta sliced. A tasty dish perfect for Christmas holidays.
​Boil the milk with the broth in a saucepan and boil the cod for about an hour. Prepare the polenta, following the directions on the package, Go on a cutting board and let it cool completely. Peel the garlic and steam it for 10 minutes, making it more digestible. Clean the parsley, wash it and chop it. Drain the fish, peel, and flake with your hands, eliminating the thorns.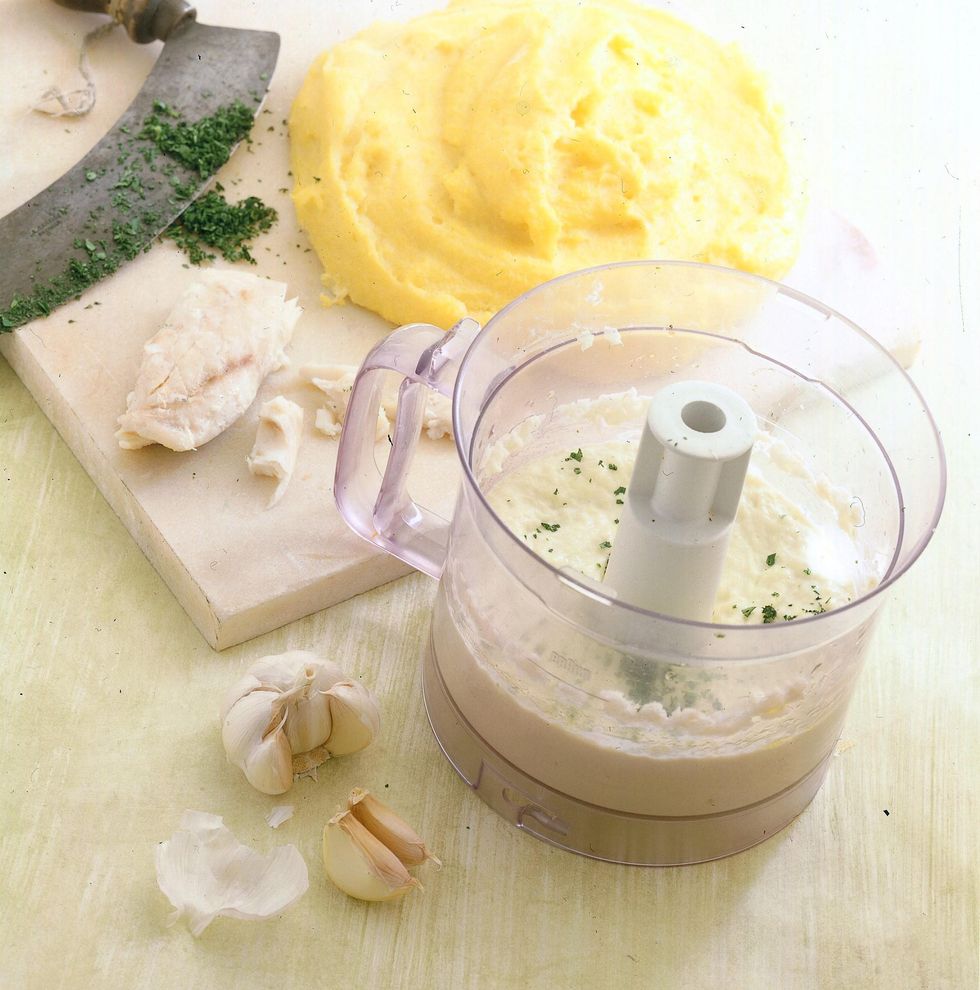 Blend 2/3 with oil and garlic until you get a smooth and homogeneous cream (if the mixture is dry, add a little more oil). Salt, pepper, and smell with parsley. Cut the polenta into thick slices and cook on the grill, a few minutes per part.
Divide into individual plates slices of polenta, pieces of cod and garlic cream and serve immediately.