Sea bass croquettes in angel hair crust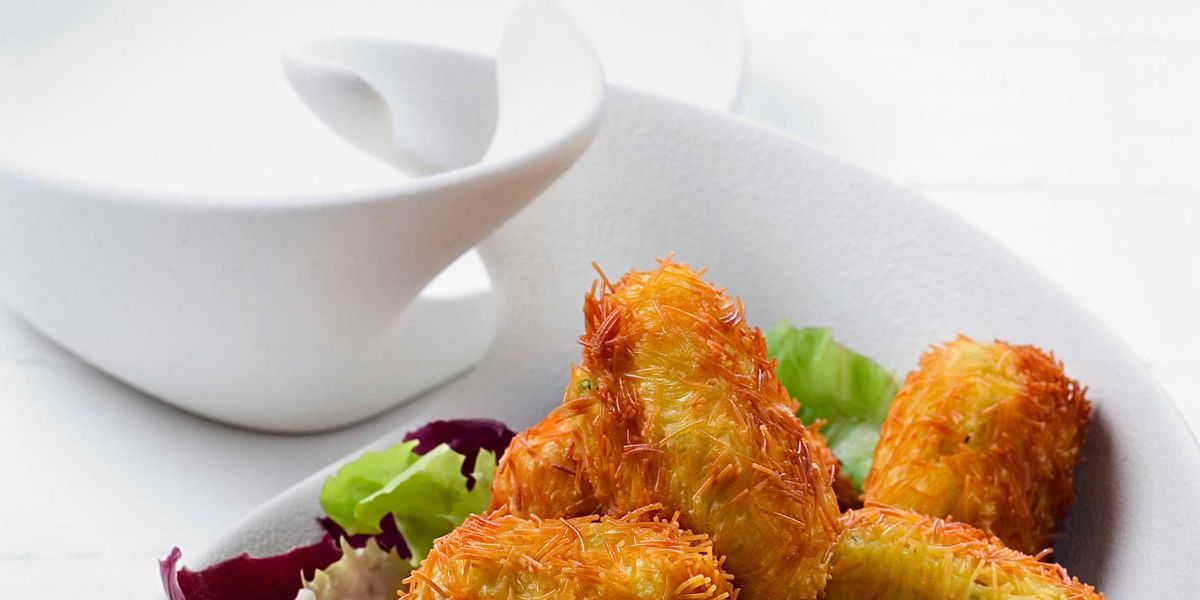 A genuine and complete recipe, which will make everyone eat fish with taste, even children.

Wash the potatoes, removing any residue of soil; put them, without peeling, in a pot, covered with cold salted water, and boil for about 40 minutes or until they are tender; remove the peel and Pass them to the potato masher, making them fall into a bowl.
After checking that there are no thorns, Chop the fish using a fork and a slice of potatoes; add an egg, the grain, the finely chopped shallot together with parsley, a large pinch of salt, and a dash of ground pepper. Mix to mix well all the ingredients.
Using two spoons, it shapes the mixture of potatoes and fish forming elongated croquettes; Pass them first in the flour, then in the remaining egg, beaten, and finally in the hair of the angel, after having chopped them. Gently roll the croquettes between the palms so that the dough adheres evenly over the entire surface.
Heat plenty of oil and dip the croquettes, a few at a time, for 3-4 minutes, turning them with a drilled ladle, to take a beautiful golden color.
Drain the croquettes and pass them on a sheet of kitchen paper to lose the excess grease. Serve your sea bass croquettes in warm angel hair crust, laid down, if you like, on a bed of salad.
​What to pair with sea bass croquettes in angel hair crust: This recipe, perfect even for children, is already nourishing and complete. But if you really want to round up the plate, you can add a nice plate of green salad to the croquettes. Maybe, as suggested above, a bed of salad on which to lay the croquettes of sea bass. The irresistible meatballs, which can be prepared in a thousand different ways, are the final delicious act of the festive table.