Shrimp and rice croquettes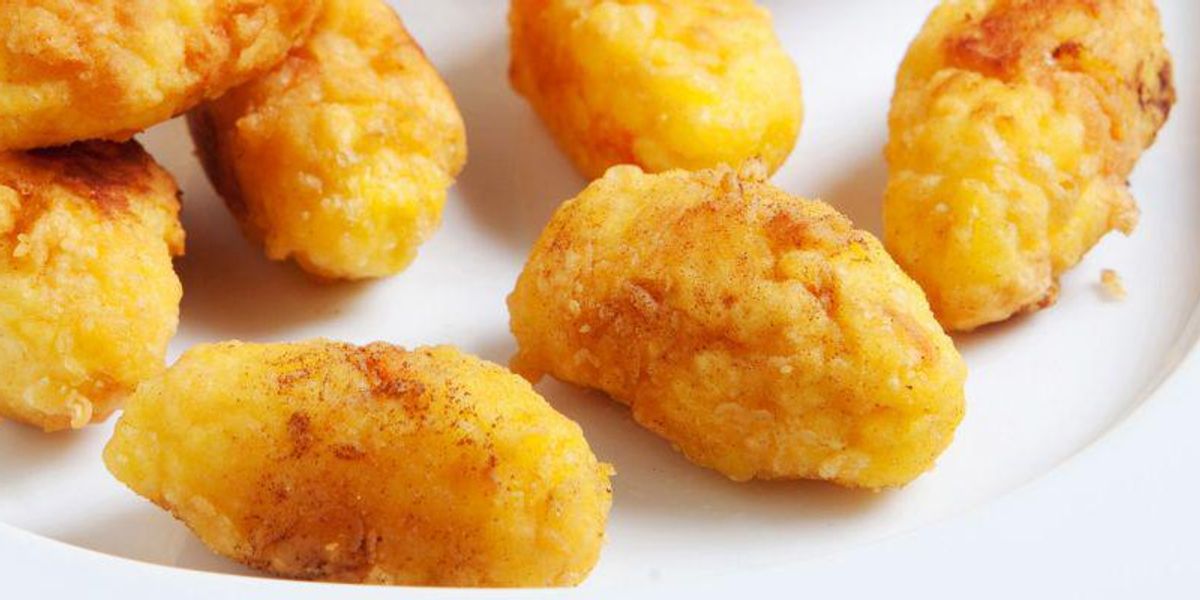 Wash, peel and mince the shallot, then sautè it in a saucepan with a spoon of olive oil. Wash the shrimps, chop them and add them to the minced shallot along with some saffron and the rice. Toast the ingredients and then simmer with white wine until reduced.
Pour 400 ml of lukewarm water in the saucepan, blend and cook for 15 minutes. When all the water has fully evaporated, turn off the stove and add some parmesan cheese as well as minced parsley, salt and pepper. Blend the mixture well until it is uniform. When it is well combined, let the mixture chill.
When the rice is cold, give it a shape: put one spoon of mixture in the palm of your hand, roll it to create a meatball and then flatten it lightly.
Prepare 3 plates: in the first put some flour, in the second 2 beaten eggs and in the last one the breadcrumbs. Flour the croquettes and then pass them in the eggs and breadcrumbs. After you've done so, fry the breaded croquettes in boiling vegetable oil. Drain them, in order to remove the oil in excess, and serve them lukewarm.