Spaghetti aglio, olio, peperoncino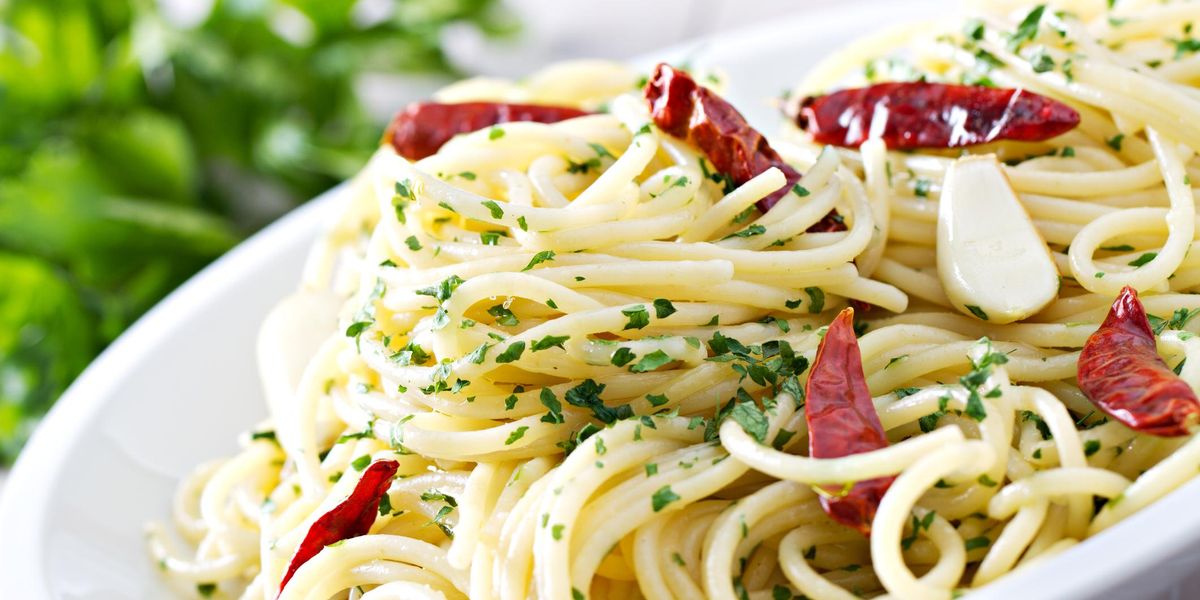 The most famous pasta in the world. Simple but tasty. It's also a perfect snack after a night out
This pasta can be prepared in just a few minutes! It is a classic recipe that is as easy to make as it is always appreciated by everyone. It is ideal to prepare when you have unexpected guests at home or when you don't feel like cooking, but you don't want to give up a tasty dish rich in quality ingredients.
Work on the ingredients
​Boil a large pot of water. In the meantime, wash the chili pepper, slice it widthwise and remove the seeds. Peel the garlic cloves, remove the inner sprout from each, and cut them into slices.
Prepare the sauce
Heat 4 tablespoons of extra virgin olive oil in a frying pan with a handle and high rim ideal for tossing the pasta. Add the garlic slices and let them brown over moderate heat, taking care not to burn them. Add the prepared chili pepper, adjusting the amount to taste, and let the oil flavor, then turn off the heat.
Cook the pasta
​Salt the water you have brought to a boil and cook the pasta following the time indicated on the package. Drain them slightly al dente and transfer them to the pan with the oil, garlic, and chili pepper.
Complete the dish
Sauté the pasta with garlic, oil, and chili for a few moments and add another 4 tablespoons of extra virgin olive oil, this time raw, before serving. If you wish, you can also add finely chopped parsley.