Spaghetti with Genoese pesto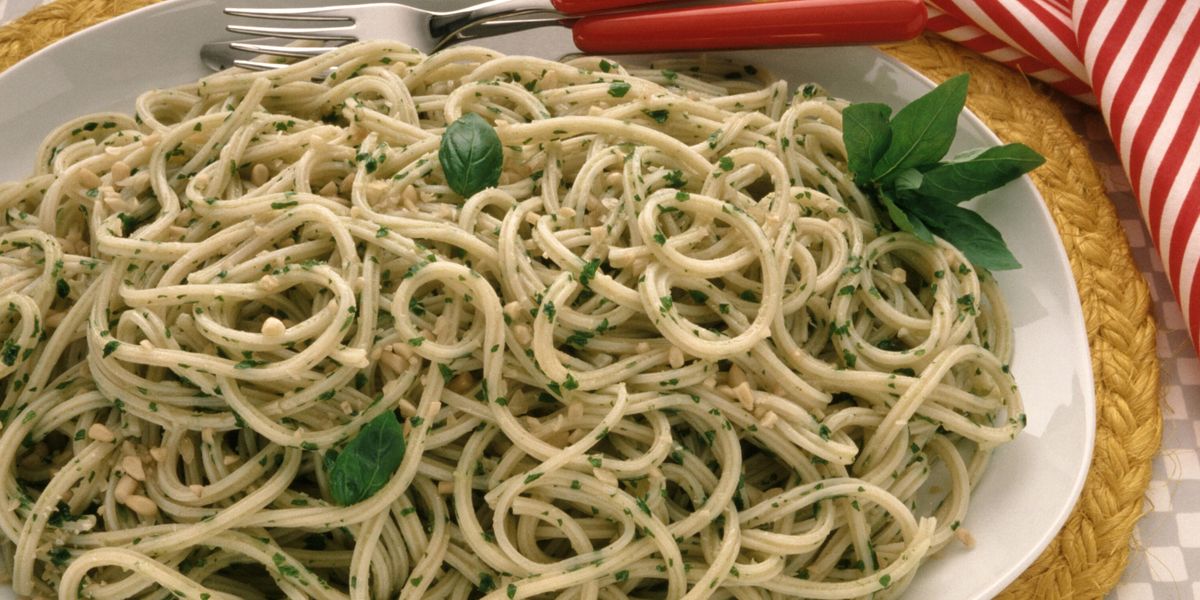 An easy and fresh main course traditional in Italy, perfect for your summer lunches.
The Genoese pesto is an Italian green sauce, originating in Genova, the capital of Liguria. This typical recipe is thought to have been born in the Roman age, as the ancient Romans used to eat a similar dish, made by crushed herbs and garlic, salt, cheese, olive oil, vinegar, and sometimes even pine nuts. The Genoese pesto now is prepared reducing garlic, pine nuts, basil, salt, and parmesan to a cream; then the oil is added to blend all these ingredients. The pesto sauce is usually used in pasta or bruschetta recipes, but exist many other variants to try!
How to prepare the Genoese pesto
Clean and wash the basil and dry it with a towel. Chop the basil, the peeled garlic, and the pine nuts.
Mix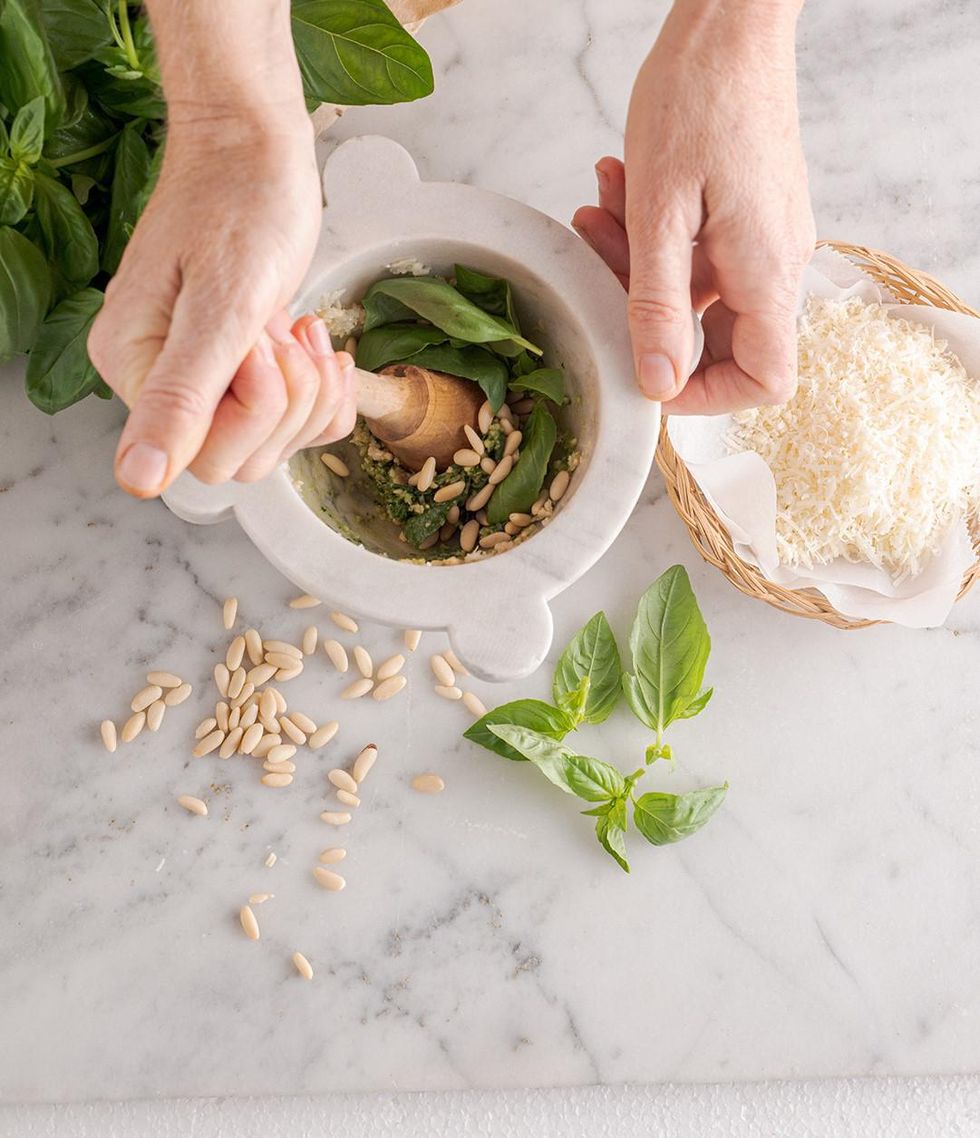 Put the mixture in a little bowl, add the oil, and mix with a wooden spoon to amalgamate the ingredients.
Complete the pesto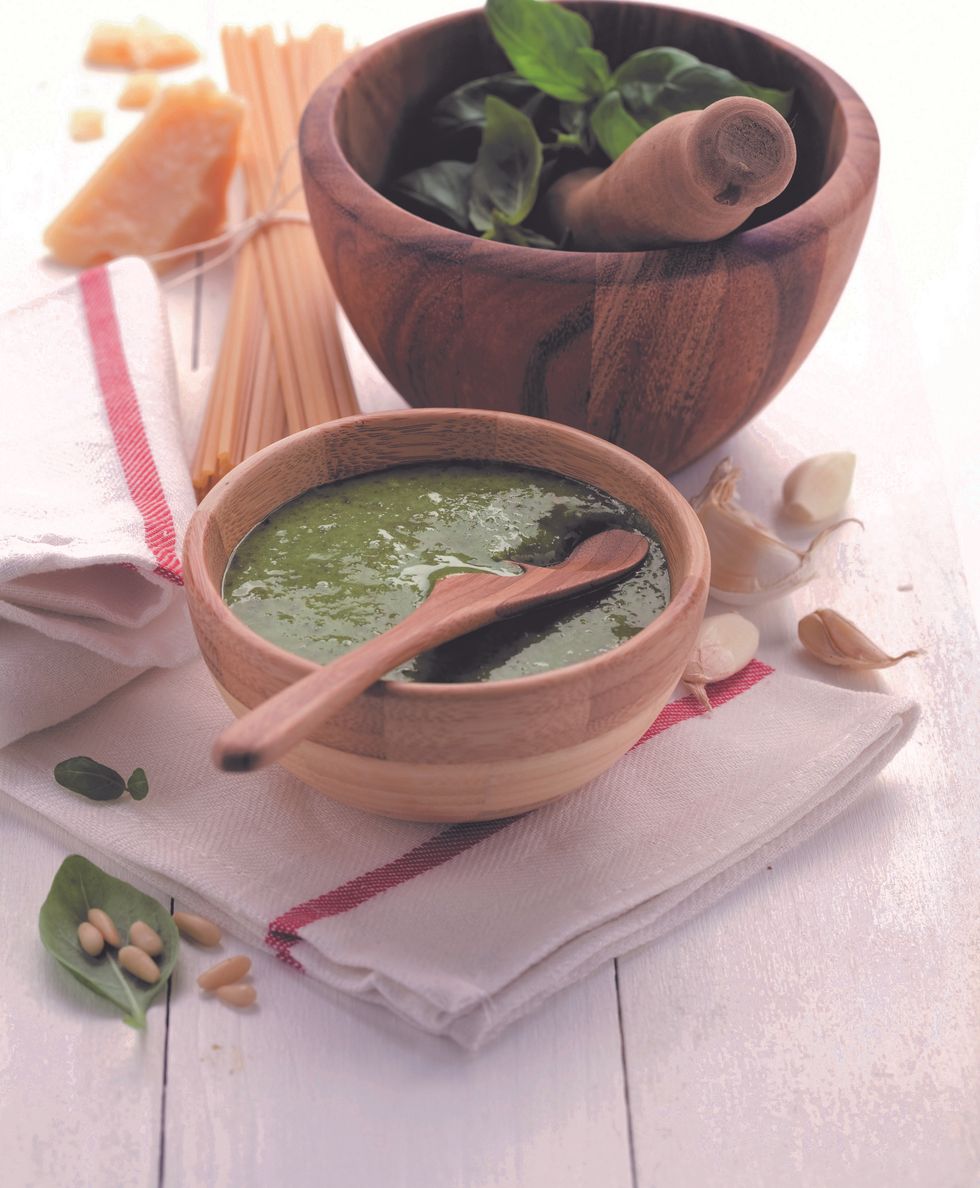 Then add the pecorino and the parmesan cheese, a drizzle of oil, and season with salt and pepper.
Cook the pasta
Pour a gallon of water in a pot on high heat, add a pinch of salt to the water. When the water starts to boil, put the pasta into the pot and cook it according to the package directions.
Complete the dish
Extract from the pot 3 tablespoons of boiling water, and add them to the pesto sauce, to dilute it. Drain the pasta, mix it with the pesto sauce, and serve.